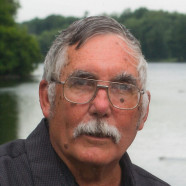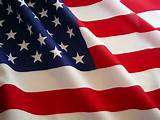 Visitation Dates and Times

Saturday, September 29, 2018  9:00-10:00 a.m.

Visitation Location

Moss Funeral Home, Breese
Service Date

Saturday, September 29, 2018

Service Time

10:00 a.m.

Service Location

Moss Funeral Home, Breese
Full Obituary

CAPT. Brian WJ Bailey, USAF, Ret. age 72, of Breese and formerly of Massena, NY, died Tuesday, September 18, 2018 at Breese Nursing Home.

Mr. Bailey was born January 12, 1946 in Canada, a son of the late Howard and Nelda, nee Murddock, Bailey.

In addition to his parents, he was preceded in death by his son, Douglas Bailey, and father-in-law and mother-in-law, Charles and Harriett May, nee Liddick, Berkey.

He is survived by his wife Sharon, nee Berkey, Bailey of Breese whom he married August 20, 1963: daughters, Pamela (Russell) Zurliene of Breese, IL and Trisha (John) Nelson of Sun Prairie, WI; grandchildren, Megan, Luke and Kayla Zurliene, Ian and Rachel Nelson; a brother Donald Bruce Bailey of Arizona; and sisters-in-law, Janet of California and Abby of Ohio; many nieces and nephews and his beloved dogs, Maggie and Ivan.

Brian served in the United States Air Force for over 20 years as a meteorologist. He retired as a Captain in 1992. He enjoyed kayaking, was an avid dog lover, and stamp and coin collector. Brian enjoyed working the polling booths, was the Wilson Hill Treasurer for many years, but most all he loved his family dearly and was a dedicated family man.

Memorial Service will be Saturday, September 29, 2018 at 10:00 a.m. at Moss Funeral Home in Breese with Deacon Linus Klostermann officiating.

Visitation will be Saturday, September 29, 2018 from 9:00-10:00 a.m. at Moss Funeral Home in Breese.

Memorials may be made to Donor's Choice and will be received at the funeral home.