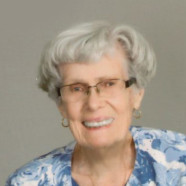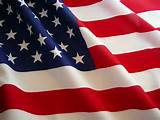 Visitation Dates and Times

Tuesday, August 27, 2019 9:00-11:00 a.m.

Visitation Location

First United Methodist Church, Trenton
Service Date

Tuesday, August 27, 2019

Service Time

11:00 a.m.

Service Location

First United Methodist Church, Trenton
Full Obituary

Jean M. Ritchie, Col., United States Army, Ret., age 97, of Trenton, died Friday, August 23, 2019 at Aviston Countryside Manor.

She was born March 19, 1922 in Virden, IL, a daughter of the late Thomas and Isabella, nee Montgomery, Ritchie.

In addition to her parents, she was preceded in death by a brother, Thomas W. Ritchie.

Surviving are cousins, close friends, and her dachshund Me-Na.

Jean attended St. Luke's School of Nursing in St. Louis, MO and then enlisted in the United States Army in 1944. She later graduated from Vanderbilt University in Nashville, TN with her Bachelor's Degree in Nursing and then graduated with her Master's Degree in Nursing from Washington University in St. Louis, MO. Jean retired as the Chief Nurse in 1982 from the Veteran's Administration after serving numerous hospitals around the country. She was a member of the First United Methodist Church and United Methodist Women's Club in Trenton, Trenton Library Board, Clinton County Historical Society, Trenton Tumbleweed Garden Club, Trenton Cemetery Association, and the Trenton Emergency Management Services.

Funeral Service will be Tuesday, August 27, 2019 at 11:00 a.m. at the First United Methodist Church in Trenton with Pastor Mark Smith officiating. Interment with full military honors will follow in Trenton Cemetery.

Visitation will be Tuesday, August 27, 2019 from 9:00-11:00 a.m. at the First United Methodist Church in Trenton.

Memorials may be made to First United Methodist Church Building Fund and will be received at the church or through Moss Funeral Home in Trenton who serving the family.