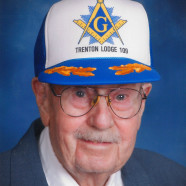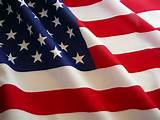 Visitation Dates and Times

Monday, March 19, 2018 11:00 a.m.-1:00 p.m.

Visitation Location

Moss Funeral Home, Trenton
Service Date

Monday, March 19, 2018

Service Time

1:00 p.m.

Service Location

Moss Funeral Home, Trenton
Full Obituary

SSgt. Delbert M. Forrest, USAF Ret., age 87, of Trenton, died Friday, March 16, 2018 at Trenton Village.

He was born March 1, 1931 in Shattuc, a son of the late Louis and Irma, nee Lawson, Forrest.

In addition to his parents, he was preceded in death by a daughter, Sharon Petrie; brothers, James Forrest and his wife Catherine, Carl Forrest, and Phillip Forrest.

Surviving are his wife Rose, nee Davis, Forrest of Trenton, whom he married April 19, 1955 at Keesler Air Force Base in Biloxi, MS; a daughter, Sheila (Kenneth) Wagner of Shiloh; son-in-law, William Steven Petrie of Overland Park, KS; grandchildren, Grace Nicole Petrie, William Matthew Petrie, Mary Elizabeth Petrie, Donald Michael Petrie, Tanner Wagner, Amy Wagner, and Ian Wagner; and a brother, Walter Ray (Ann) Forrest of Nebraska.

Delbert retired in 1971 after 20 years of service from the United States Air Force earning the rank of SSgt and later retired from civil service in 1988 at Lackland Air Force Base, TX. He was a member of the Masonic Lodge 109 and Order of Eastern Star in Trenton. Mr. Forrest enjoyed recycling, playing golf, and fishing.

Funeral Service will be Monday, March 19, 2018 at 1:00 p.m. at Moss Funeral Home in Trenton with Pastor Andy Anthony officiating. Interment will follow in Trenton Cemetery with full military rites accorded.

Visitation will be Monday, March 19, 2018 from 11:00 a.m. to 1:00 p.m. at Moss Funeral Home in Trenton.

In lieu of flowers, memorials may be made to the Masonic Lodge in Trenton.