On January 22, 1953 Leander "Ben" and Bernice Moss opened Moss Funeral Home in the old Hummert home located at 535 N. 5th Street in Breese.  Later in 1953, Ben and Bernice saw a need to serve citizens in other parts of the county.  They opened their second funeral home at 604 Munster Street in Germantown in the Victorian home of Rosalyn Phillips.  In 1966 work was completed on the current funeral  home in Breese and in 1974, a new facility was built in Germantown, located at 500 Railway.
David Moss, the third oldest child of Ben and Bernice's, joined the funeral business in 1972. He continued to work with his father until he purchased the business from him in 1981. In 1982, Dave added a third funeral home in Trenton. He converted the old Mannhard House located at 105 South Main Street . In 1990, David purchased Glanzner Funeral Home in Trenton.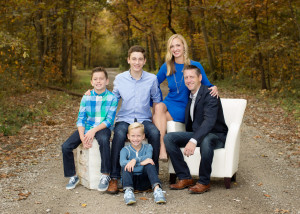 Phillip Moss, the second child of David and Karen Moss and third generation, joined the business in 2000.  On January 1, 2009 Phillip and Kelly Moss purchased the funeral home from his father.  Since 1993, all three of the facilities have undergone several renovations to accommodate the ever changing needs of the community and services. Phillip married Kelly Horstmann, formerly of  Damiansville, in August of 2001 and they  have three boys; Alden, Owen, and Bennett and they currently reside in Breese. Phillip graduated in 2000 from Southern Illinois University in Carbondale with a B.S. in Mortuary Science.  He is licensed funeral director/embalmer and licensed insurance producer.  He currently serves as the Clinton County Coroner, and has since 2008.
     He is a member of St. Dominic Catholic Church in Breese, the Breese Knights of Columbus, the Illinois Funeral Directors Association, the National Funeral Directors Association, the Illinois Coroners and Medical Examiners Association,  past president of the Breese Chamber of Commerce, past president of the Germantown Business and Professional Association,  and was a past volunteer fireman with the Breese Fire Department.
Today, as it began in 1953, Moss Funeral Home is family and locally owned.  It is our sincere goal of our family to make a very difficult time a little easier in our home like atmosphere.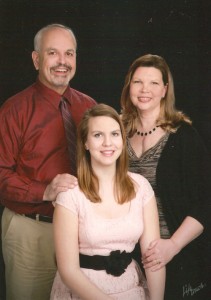 In Memory of MARK B. MOSS (January 13, 1962-August 14, 2017)
Mark married Kim Koerkenmeier in May of 1996 and they have three children, Justin, Edwin, and Rebecca and 3 grandchildren, Camdin, Briyaunna, and Chayce.  They currently reside in Trenton. Mark graduated from St. Louis Community College at Forest Park in 1993 with an Associate Degree in Mortuary Science and Funeral Service.  He is a licensed funeral director/embalmer and also a licensed insurance producer. He currently serves as the Chief Deputy Coroner of Clinton County. He is a member of St. Mary's Catholic Church in Trenton where he serves as a Eucharistic Minister, Trenton Knights of Columbus, the Illinois Funeral Directors Association, the National Funeral Directors Association, the Trenton Cemetery Association, and was the past president of the Trenton Chamber of Commerce