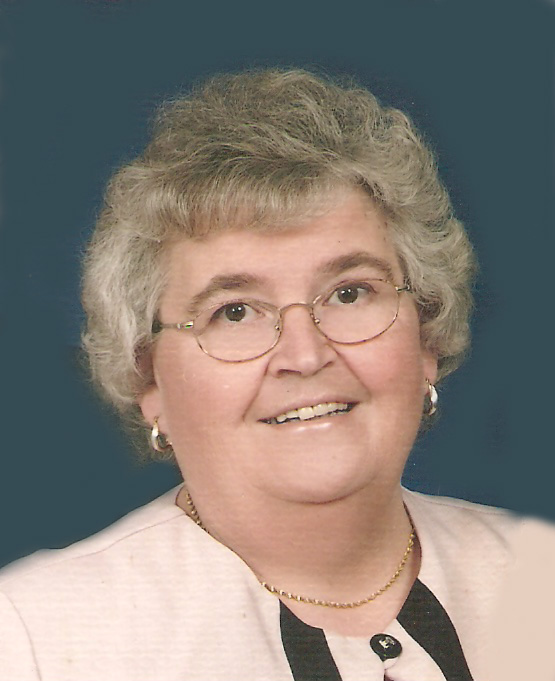 Agnes W. "Aggie" Kreke
Visitation Dates and Times

Tuesday, January 22, 2013 4:00-8:00 PM
Wednesday, January 23, 2013 11:00 AM-1:30 PM

Visitation Location

Moss Funeral Home, Germantown
Service Date

Wednesday, January 23, 2013

Service Time

2:00 PM

Service Location

St. Cecilia Catholic Church, Bartelso
Full Obituary

Agnes W. "Aggie" Kreke, nee Huelsmann, 74, of Bartelso, died Sunday, January 20, 2013 at her residence.

Mrs. Kreke was born January 18, 1939 in Breese to Fred and Caroline (Eversgerd) Huelsmann; they preceded her in death.

Also preceded in death by a brother, Andrew Huelsmann; a sister, Johanna Rickhoff; brothers-in-law and sisters-in-law, Raymond "Doc" Rickhoff, Victor Pingsterhaus, Frederick Kreke, Veronica Kreke, Frank "Bud" Kreke, Margaret and Frank Aug, and Catherine and Martin Sutterlin.

She married Joseph Kreke on June 19, 1970 at St. Cecilia Catholic Church in Bartelso; he survives in Bartelso.

Also surviving are her children, Donna (Ron "Hondo") Gerdes and Patrick (Nikki) Kreke all of Bartelso; 5 grandchildren, Kelsey and Tanner Gerdes, Devin, Jaidyn, and Dawson Kreke; sisters-in-law and brother-in-law, Janice Huelsmann, Henry "Hank" (Dolores "Blondie") Kreke, Rose Kreke, Cele Kreke all of Bartelso and Laura Pingsterhaus of Germantown; a special nephew and godson, John (Tammy) Rickhoff of Bartelso; and numerous nieces and nephews.

Aggie retired from the Belleville Shoe Factory and was a member of St. Cecilia Catholic Church and Ladies Sodality, Friday Night Card Club, Bartelso Legion Post 976 Auxiliary, Bartelso Bowl Tuesday Night Ladies Bowling Team, and the Catholic Holy Family Society. She enjoyed playing cards, bingo, bowling, bus trips, and spending time with her grandchildren and attending their sporting events.

Funeral Mass of Christian Burial will be Wednesday, January 23, 2013 at 2:00 PM at St. Cecilia Catholic Church in Bartelso with Fr. Henry Fischer officiating. Interment will follow in St. Cecilia Cemetery, Bartelso.

Visitation will be Tuesday, January 22, 2013 from 4:00-8:00 PM and again on Wednesday, January 23, 2013 from 11:00 AM-1:30 PM at the Moss Funeral Home in Germantown.

Memorials can be made to St. Cecilia Catholic Church or to the Bartelso Elementary School and will be received at the funeral home.