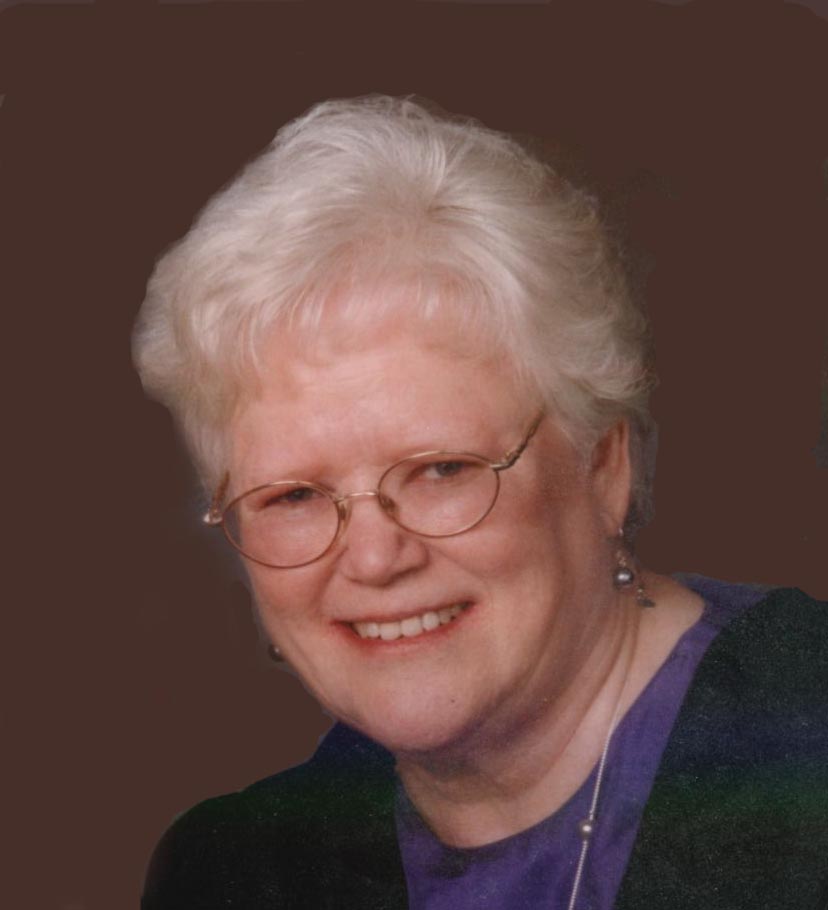 Alice M. Hellmann
Visitation Dates and Times

Thursday, January 12, 2023  9:00-10:45 a.m.

Visitation Location

St. Francis of Assisi Catholic Church, Aviston
Service Date

Thursday, January 12, 2023

Service Time

Service Location

St. Francis of Assisi Catholic Church, Aviston
Full Obituary

Alice M. Hellmann, age 84, of Aviston, passed away Saturday, January 7, 2023 at Cedarhurst of Highland.

She was born September 1, 1938 in Breese, a daughter of the late Arthur and Viola, nee Abel, Johnson.

In addition to her parents, she was preceded in death by her husband Stephen S. Hellmann, whom she married September 16, 1958 at St. Dominic Catholic Church in Breese and who died December 18, 2015; son-in-law, Tim Gaskill; siblings, Jane Feldmann, Robert Johnson, Patricia Stallings, and Arthur "Butch" Johnson; father-in-law and mother-in-law, Henry and Elizabeth, nee Ottensmeier, Hellmann; and brothers-in-law and sisters-in-law, Stan Feldmann, Genevieve (Edward) Heimann, Bernadine (Richard) Kussatz, Sr. Mary Magdalene, PHJC, Ron Osborne, and Cletus Hellmann.

Alice is survived by her children, Bonnie Hellmann of Edwardsville, Beckie Gaskill of Edwardsville, Larry (Jan) Hellmann of Germantown, and Guy Hellmann of New Baden; grandchildren, Kaitlyn and Jeffrey Gaskill, Nathan (Sara) Dierkes, Brianne and Abby Hellmann; great-grandchildren, Rylee, Lacey, and Brynlee Dierkes; sister, Elizabeth Osborne of Port Wash, WI; sisters-in-law and brother-in-law, Audrey Johnson of Breese, Margaret Johnson of Orlando, FL, and Rita (Ralph) Heimann of Collinsville; and numerous nieces and nephews.

Alice was a homemaker and a member of St. Francis of Assisi Catholic Church and Altar Sodality in Aviston.  She enjoyed sewing, puzzles, reading, and the nightly conversations she used to have with her mother Viola.

Funeral Mass of Christian Burial will be Thursday, January 12, 2023 at 11:00 a.m. at St. Francis of Assisi Catholic Church in Aviston with Fr. Daniel Friedman presiding.  Interment will follow at St. Francis Cemetery, Aviston.

Visitation will be Thursday, January 12, 2023 from 9:00-10:45 a.m. at St. Francis of Assisi Catholic Church in Aviston.

In lieu of flowers, plants, and other gifts, memorials may be made to Community Link or Clinton Manor Activity Fund and will be received at the visitation or by mail, Moss Funeral Home, 535 N. 5th, Breese, IL 62230, who is serving the family.