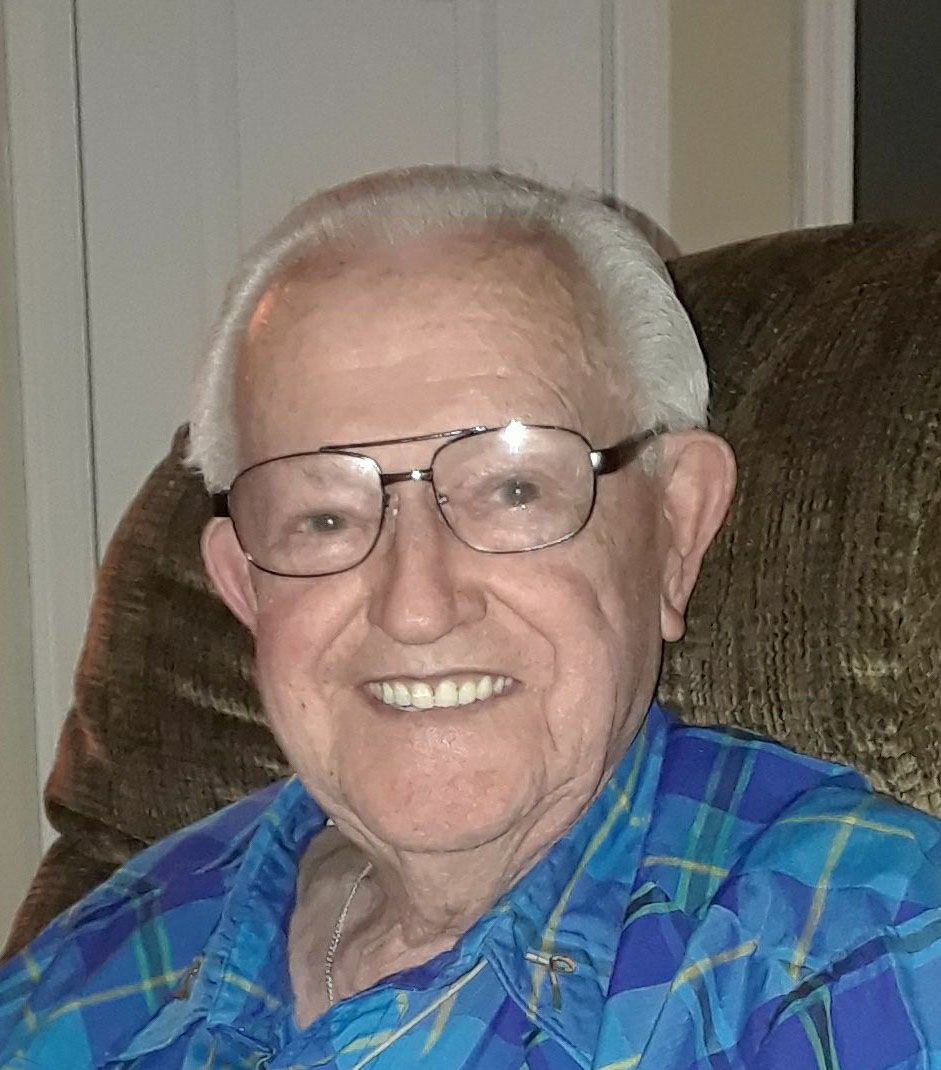 Alvin Joseph "Chief Al" Gebke
Visitation Dates and Times

Tuesday, April 10, 2018 4:00-8:00 p.m.
Wednesday, April 11, 2018 9:00 a.m.-12:30 p.m.

Visitation Location

Moss Funeral Home, Breese
Service Date

Wednesay, April 11, 2018

Service Time

1:00 p.m.

Service Location

St. Dominic Catholic Church, Breese
Full Obituary

Alvin Joseph "Chief Al" Gebke, 85, of Breese, died Sunday, April 8, 2018 at St. Joseph's Hospital in Breese.

He was born November 9, 1932 in Bartelso, a son of the late Mary E., nee Mueller, and John Gebke, Sr.

In addition to his parents, he was preceded in death by brothers, Arnold Gebke and wife Irene, Roman Gebke (WWII casualty), Josephine Kapp and husband Harold, Mary Winkeler and husband Bud, John Gebke, Arthur Gebke, and Eugene Gebke (infancy); and a grandson, Nathan D. Gebke.

Surviving are his daughters, Eva M. Gebke-Guthrie of Carlyle, Gerilyn R. "Geri" Caldwell of Aurora, CO, Carolyn R. Gebke of Carlyle, Janice K. Gebke of Breese, and Paula A. Gebke of Centralia; grandchildren, Scott R. (Shelby) Guthrie, Jason R. (friend Chandra) Lippert, Ryan M. (Shannon) Lippert, Royce M. (Megan) Lippert, David JG (Haruna) Erickson, Adam JG Erickson, Ehrin JG Erickson, David H. Sickler, III, and Tyler D. Sickler; great-grandchildren, Drake I. and Megan M. Guthrie, Matthew, Mason, and Kaitlyn Lippert, Sean and Nolan Lippert, and Naomi Sickler; sisters-in-law, Betty Gebke of Bartelso and Joan Gebke of Germantown; and numerous nieces and nephews.

Al was a graduate of Aviston High School and Ranken Technical College in St. Louis. He served as a Military Police Officer in Company 81 in the United States Army (1953-1955), retired as the Chief of Police for the city of Breese (1975-1995), and also retired as the founder and Director of the Breese Ambulance Service (1981-2001). Al was a member of St. Dominic Catholic Church in Breese, American Legion (Hacker-Gebke) Post 976-Bartelso, Knights of Columbus Council 4745-Bartelso, life member of the Disabled American Veterans, Catholic War Veterans, Clinton County Farm Bureau, Illinois Chief of Police Association, and was a co-founder of the Clinton County Police Association.

Funeral Mass of Christian Burial will be Wednesday, April 11, 2018 at 1:00 p.m. at St. Dominic Catholic Church in Breese with Fr. Patrick Peter and Deacon Linus Klostermann presiding. Interment with full military rites will follow in St. Dominic/St. Augustine Cemetery, Breese.

Visitation will be Tuesday, April 10, 2018 from 4:00-8:00 p.m. and again on Wednesday, April 11, 2018 from 9:00 a.m.-12:30 p.m. on Wednesday, April 11, 2018 at Moss Funeral Home in Breese.

In lieu of flowers, plants, and any other gifts, memorials may be made to the wishes of the family and will be received at the funeral home.