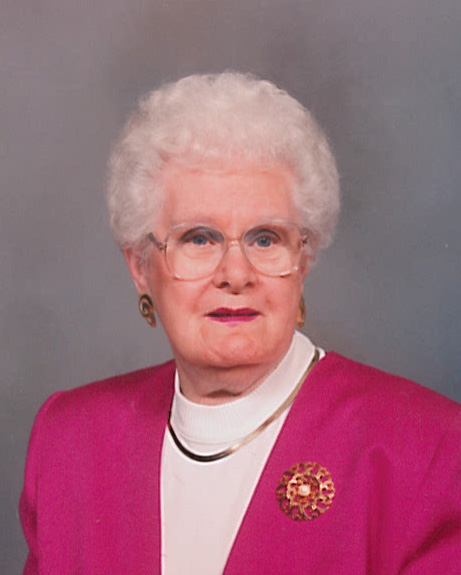 Alvina C. Kruse

Visitation Dates and Times

Monday, March 28, 8:00 to 9:45 a.m.
~Breese American Legion Auxiliary will hold services at 9:00 a.m.~

Visitation Location

Moss Funeral Home, Breese
Service Date

Monday, March 28, 2016

Service Time

10:00 a.m.

Service Location

St. Dominic Catholic Church, Breese
Full Obituary

Alvina C. Kruse, nee Hagen, age 99 of Breese, born May 11, 1916, a daughter of the late Henry and Rose, nee Holtgrave, Hagen, died Tuesday, March 22, 2016 at Aviston Countryside Manor.

In addition to her parents, she was also preceded in death by her husband Ralph Kruse on July 3, 1982. Also preceded in death by her father-in-law Frank Kruse, mother-in-law Catherine Poelker and husband George Poelker, brothers-in-law and sisters-in-law Marcella and Marcellus Rolfingsmeier, Wilbert and Josephine Kruse, Dorothy and Frank Meyer, George and Rita Poelker, Alfred Poelker, Charles Schadegg and Esther Luebbers.

Surviving are her sons, Don Kruse of Breese and Larry (Barb) Kruse of Carlyle;
3 grandchildren, Amber (Ryan) Hempen, Jill (Chris) Burke, and Kyle Kruse;
5 great-grandchildren, Reese and Brock Hempen, Ava, Isabel, and Vivian Burke;
and sisters-in-law and a brother-in-law, Florence (Lavern) Ilges and Mary Schadegg of Breese.

Alvina was a homemaker, she loved time spent with her grandchildren and great grandchildren, was an avid St. Louis Cardinal fan, and she also enjoyed knitting and cross stitching.

Member of St. Dominic Catholic Church and Altar Sodality, Breese American Legion Post 252 Auxiliary, Breese Senior Citizens, and Honorary member of the St. Joseph's Hospital Auxiliary.

Funeral Mass of Christian Burial will be Monday, March 28, 2016 at 10:00 a.m. at St. Dominic Catholic Church in Breese with Fr. Patrick Peter and Deacon Linus Klostermann officiating. Interment will follow in St. Dominic/St. Augustine Cemetery in Breese. St. Joseph Hospital Auxiliary will have an honor guard at the funeral mass.

Visitation will be Monday, March 28, 2016 from 8:00-9:45 a.m. at the Moss Funeral Home in Breese.

Memorials may be made to St. Dominic Church or St. Joseph Hospital Auxiliary and will be received at the funeral home.

Breese American Legion Auxiliary members will hold services on Monday March 28, at 900 a.m. at the funeral home.