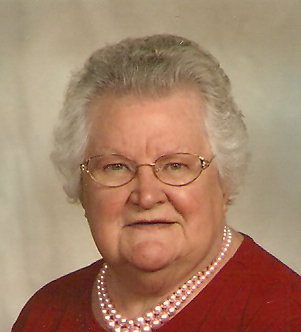 Alvina M. Albers
Visitation Dates and Times

Friday, March 27, 2015 9:00-10:30 a.m.

Visitation Location

Moss Funeral Home, Breese
Service Date

Friday, March 27, 2015

Service Time

11:00 a.m.

Service Location

St. Dominic Catholic Church, Breese
Full Obituary

Alvina M. Albers, 85, of Breese, died Tuesday, March 24, 2015 at Breese Nursing Home.

She was born April 4, 1929 in Germantown to Edward and Wilhelmina (Duing) Albers: they preceded her in death.

Also preceded in death by brothers, Joseph Albers, Lawrence Albers, Clarence "Sheepy" Albers, and Arnold Albers; a sister, Mary Ann Beauregard; a niece, Debbie Albers; and nephews, Randy Albers and Mark Beauregard.

Surviving are many nieces, nephews, great-nieces, and great-nephews.

Alvina retired after 31 years from International Shoe Company in St. Louis, MO, she was the bookkeeper and worked in accounts receivable. She enjoyed bowling, bingo, and was an avid quilter.

She was a member of St. Dominic Catholic Church and Altar Sodality in Breese.

Funeral Mass of Christian Burial will be Friday March 27, 2015 at 11:00 am at St Dominic Catholic Church in Breese with Fr. Patrick Peter officiating. Interment will follow in St. Dominic-St. Augustine Cemetery, Breese.

Visitation will be Friday, March 27, 2015 from 9:00 to 10:30 am at the Moss Funeral Home in Breese.

Memorials can be made to St. Dominic Catholic Church and will be received at the funeral home.