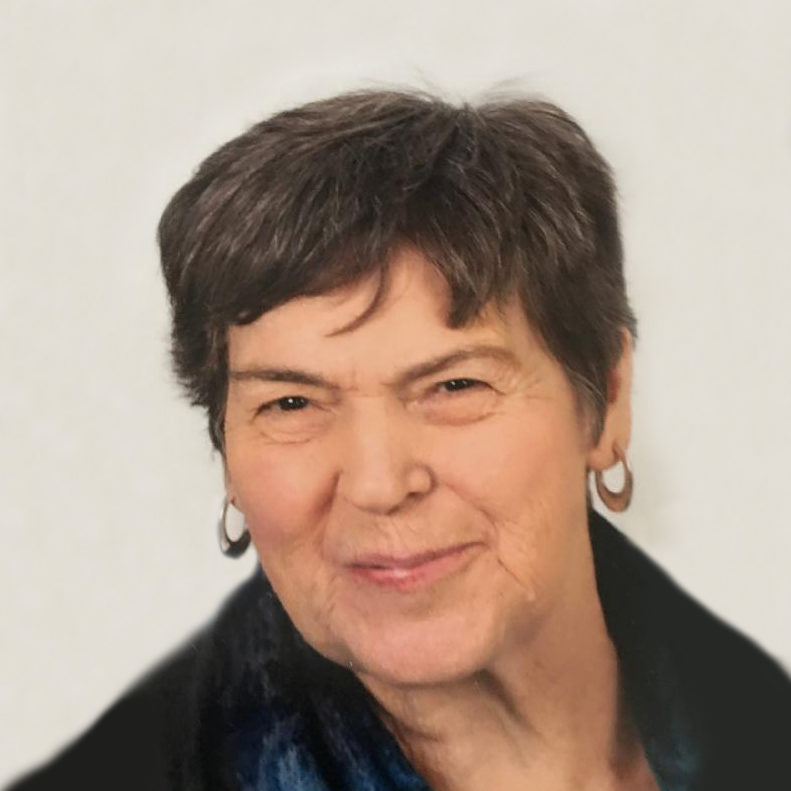 Anna Jean Timmermann
Visitation Dates and Times

Sunday, November 28, 2021 from 3:00 to 7:00 p.m.

Monday, November 29, 2021 from 9:00 to 10:30 a.m.

Visitation Location

Moss Funeral Home ~ Germantown
Service Date

Monday, November 29, 2021

Service Time

Service Location

St. Boniface Catholic Church ~ Germantown
Full Obituary

Anna Jean Timmermann, nee Tebbe, age 78, of Breese, and formerly of Germantown, passed away peacefully Monday, November 22, 2021 at home surrounded by her family.

She was born December 2, 1942 in St. Rose, daughter of the late Larry and Mary, nee Kohlbrecher, Tebbe.

In addition to her parents, she was preceded in death by a daughter-in-law Evonne Timmermann; father-in-law and mother-in-law, Mary, nee Duing, and Aloysius Timmermann, Sr.; brothers-in-law Paul Von Bokel, Bob Timmermann, and Aloys "Ollie" Timmermann; and sisters-in-law Elvera Grapperhaus, Bernice Von Bokel, and Dorothy "Dot" Timmermann.

Anna Jean is survived by her husband of 56 years, Richard Timmermann, of Breese, and formerly of Germantown, whom she married January 9, 1965 at St. Rose Catholic Church; children, Rodney (Lesley Taylor) Timmermann, Bradley Timmermann, and Dean (Megan) Timmermann; grandchildren, Alex, Andrew (special friend, Katelyn Lampe), Ryan, Vivienne, Abigail, and Emily Timmermann, and Sydney Taylor; sister Edna (Bob) Langhauser; brothers Virgil (Sue) Tebbe and Kenny (Cheryl) Tebbe; and brothers-in-law and sisters-in-law Wilbert "Wib" Timmermann, Stanley (Helen) Timmermann, Larry Timmermann, Rita (Frank) Usselmann, Ruth (Leon) Albers, Jeanette Timmermann, and Jane Timmermann; and over fifty nieces and nephews.

Anna Jean graduated from St. Rose Grade School and Mater Dei Catholic High School.  After raising three boys, she worked in custom drapery at Sears for twenty years before retiring.  She then took a very active role, along with the late Ruth Bruns, in the lives of her three grandsons, following the untimely death of her daughter-in-law Evonne in 2007.

Anna Jean enjoyed an active social life, entertaining family and friends, golfing, playing cards, traveling, but most all, she loved spending time with her grandchildren and family.

Funeral Mass of Christian Burial will be Monday, November 29, 2021 at 11:00 a.m. at St. Boniface Catholic Church in Germantown with Fr. James Buerster presiding.  Interment will follow at St. Boniface Cemetery.

Visitation will be Sunday, November 28, 2021 from 3:00 to 7:00 p.m. and again Monday, November 29, 2021 from 9:00 to 10:30 a.m. at Moss Funeral Home in Germantown.

In lieu of flowers, plants, and other gifts, memorials may be made to the Society of St. Vincent de Paul, Shriners Hospitals for Children, or Masses at St. Boniface Catholic Church and will be received at the funeral home or by mail to Moss Funeral Home, 535 N. 5th St., Breese, IL 62230, who is serving the family.