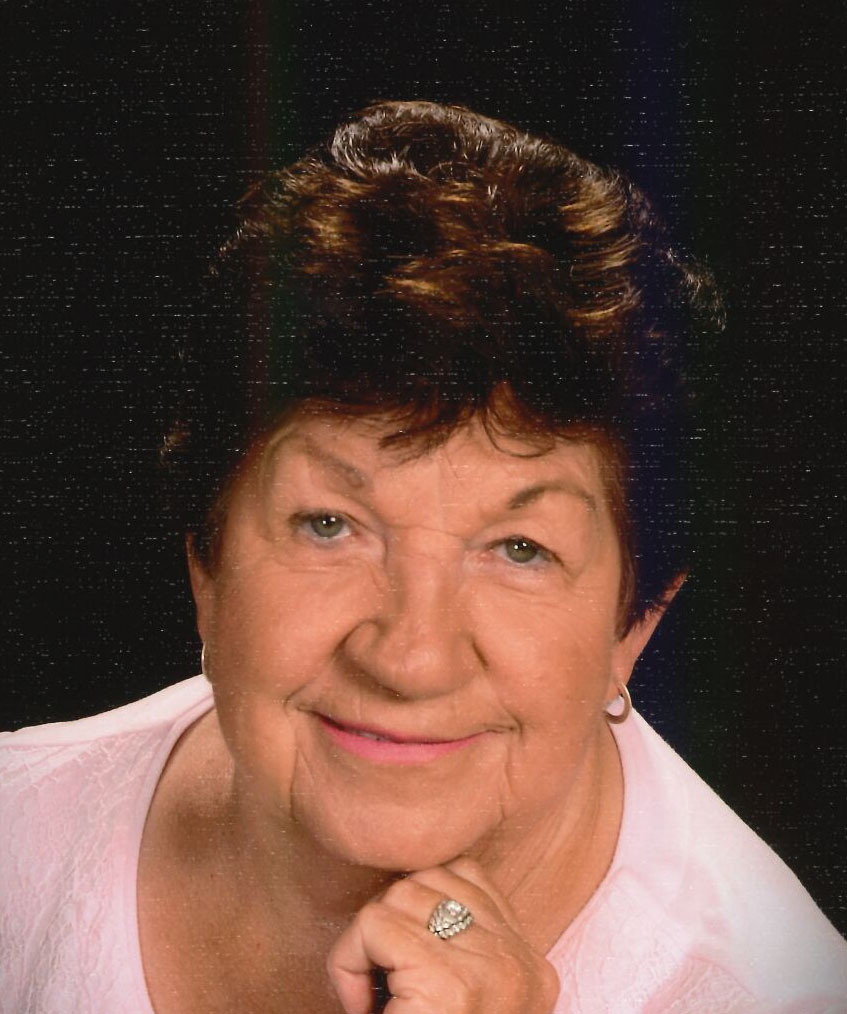 Annie L. Timmermann
Visitation Dates and Times

Monday, December 14, 2020  5:00-7:00 p.m.

COVID-19 restrictions will be followed, masks required, social distancing, and please keep your visit brief

Visitation Location

Moss Funeral Home, Breese
Service Date

Private Family Funeral Mass

Service Location

St. Rose Catholic Church, St. Rose
Full Obituary

Annie L. Timmermann, age 80, of St. Rose, passed away Friday, December 11, 2020 at Barnes-Jewish Hospital in St. Louis.

She was born December 27, 1939 in Breese, a daughter of the late John and Mary, nee Henrichs, Ribbing.

In addition to her parents, she was preceded in death by her husband August "Augie" Timmermann, whom she married November 8, 1961 at St. Rose Catholic Church and who died April 8, 2000; siblings, Arnold Ribbing, Helen (Edwin "Hoppie") Holtgrave, Joanna (Cletus) Walter, Ray (Mary Helen) Ribbing, Marie (Roger) Micheel, Ralph (Louise) Ribbing, and Ellie (Marcellus "Weekie") Potthast; father-in-law and mother-in-law, August and Anna, nee Diekmann, Timmermann; and brothers-in-law and sisters-in-law, Robert "Bob" Usselmann, William (Floriann) Timmermann, John (Rita) Timmermann, Margaret Timmermann, Stanley Timmermann, Marcel "Lefty" Timmermann, Matthew "Hammer" Timmermann, Clara May Timmermann, James "Doc" Timmermann, and Vernon Kombrink.

Surviving are her children, Dale "Slick" (Karen) Timmermann and Jackie (Steve) Fuhler all of St. Rose; grandchildren, Brett (fiancée Torre Kohrmann) Timmermann, Brendan (friend Abby Haag) Timmermann, Brianna Timmermann, Alicia (Bryan) Eversgerd, and Ryan (Lisa) Fuhler; great-grandchildren, Mason Eversgerd and Georgia Fuhler; sisters, Aggie (Marcellus "Popeye") Korte of St. Rose and Betty Usselmann of Aviston; brothers-in-law and sisters-in-law, Nick Timmermann of St. Rose, Doris Dothager of Breese, Albert Timmermann of Breese, and Mary Kombrink of O'Fallon; and numerous nieces and nephews.

Annie formerly worked at Artex in Highland and in the cafeteria at Mater Dei Catholic High School in Breese.  She was a member of St. Rose Catholic Church and Altar Sodality and the St. Rose Development Club.  Annie enjoyed her afternoon ladies' lunch group and she absolutely adored her grandchildren and great-grandchildren.

A private family funeral mass will be held at St. Rose Catholic Church in St. Rose with Fr. Edward Schaefer presiding.

Visitation will be Monday, December 14, 2020 from 5:00-7:00 p.m. at Moss Funeral Home in Breese. COVID-19 restrictions will be followed, masks required, social distancing, and please keep your visit brief.

In lieu of flowers, plants, and other gifts, memorials may be made to Mater Dei Catholic High School or St. Rose Catholic Church and will be received at the funeral home or by mail, Moss Funeral Home, 535 N. 5th, Breese, IL 62230.