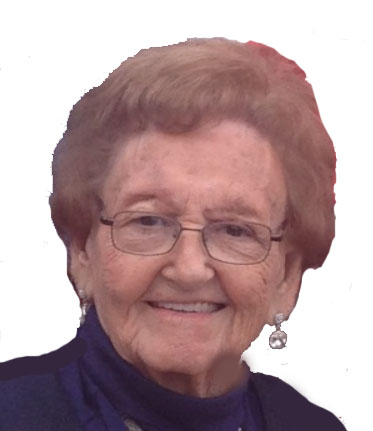 Arlene C. Peek

Visitation Dates and Times

Monday, October 9, 2017 4:00-8:00 p.m.
Tuesday, OCtober 10, 2017 8:00-9:30 a.m.

Visitation Location

Moss Funeral Home, Breese
Service Date

Tuesday, October 10, 2017

Service Time

10:00 a.m.

Service Location

St. Francis of Assisi Church, Aviston
Full Obituary

Arlene C. Peek, nee Schrage, age 91, of Aviston, died Thursday, October 5, 2017 at Clinton Manor Living Center in New Baden.

Mrs. Peek was born August 16, 1926 in St. Rose, a daughter of the late Fred and Dorothy, nee Buehne, Schrage.

In addition to her parents, she was preceded in death by her husband Gerhard Peek, whom she married June 28, 1949 at St. Rose Catholic Church and he preceded her in death on August 12, 1990; daughters, Darlene Peek and Sandy Strobl; son, Glen Peek; grandson, Dylan Peek; granddaughter, Charity Peek; siblings, Elsie Holtgrave, Ralph Schrage, Alfred "Dreegan" Schrage, Richard Schrage, and Paul Schrage; and brothers-in-law and sisters-in-law, Louie Holtgrave, Alvin Mensing, Alice Schrage, Darlene Schrage, Benny Wolters, Judy Schrage, Fran Schrage, Gary Zimmermann, Joseph and Martha Peek, August and Leona Peek, Sr. Teresta Peek, SSND, Henry "Hank" Peek, Cyril and Estelle Peek, and John "Jack" Peek.

She is survived by her children, Dale (Paula) Peek, Gary Peek, and Kevin Peek all of Aviston, Deb (Linus) Buehne and Kate (Jim) Buehne all of St. Rose;  a son-in-law, John Strobl of Belleville; grandchildren, Garrett (Keri) Peek, Kim (Paul) Thaggard, Ron (Dana) Donoho, Leah (Ed) Zilla, Ryan Strobl, Lauren (Adam) Branz, Wesley (Rachael) Buehne, Taylor (Andrew) Kampwerth, Shelby Buehne, Megan Kaiser, Jared (Anna) Buehne, Jonathan Buehne, and Jacob (fiancée Kelsie Loepker) Buehne; 12 great-grandchildren; siblings, Bernita Mensing, Helen Wolters, and Elmer Schrage all of Breese and Bridget Zimmermann of Fairview Heights; sisters-in-law, Katie Schrage, Mary Ann Peek, and Carol Peek all of Breese; and numerous nieces and nephews.

Arlene was a homemaker and a member of St. Francis of Assisi Church and Altar Sodality in Aviston, Aviston American Legion Post 1237 Auxiliary, and was an honorary member of the St. Joseph's Hospital Auxiliary.

She enjoyed playing euchre and golf, quilting, traveling, and spending time with her grandchildren.

Funeral Mass of Christian Burial will be Tuesday, October 10, 2017 at 10:00 a.m. at St. Francis of Assisi Church in Aviston with Fr. Daniel Friedman presiding. Interment will follow in St. Francis Cemetery, Aviston.

Visitation will be Monday, October 9, 2017 from 4:00-8:00 pm and again on Tuesday, October 9, 2017 from 8:00-9:30 a.m. at Moss Funeral Home in Breese.

Memorials may be made to the wishes of the family and will be received at the funeral home.