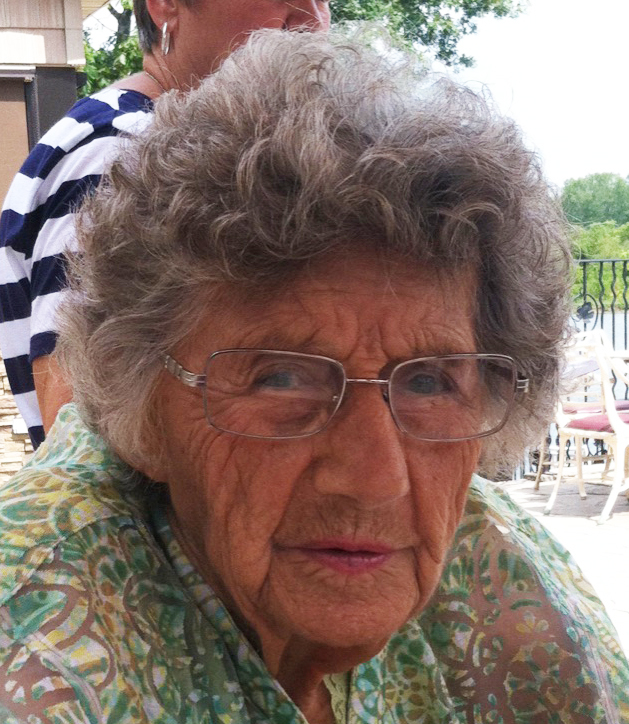 Audie Mae Williams
Visitation Dates and Times

Friday, March 11, 2016  4:00-8:00 p.m.

Saturday, March 12, 2o16  9:00-10:00 a.m.

Visitation Location

Moss Funeral Home, Trenton
Service Date

Saturday, March 12, 2016

Service Time

10:00 a.m.

Service Location

Moss Funeral Home, Trenton
Full Obituary

Audie Mae Williams, nee Tate, age 95, of Trenton, born July 27, 1920 in McNary Co., TN, a daughter of the late Fletcher and Nora, nee Plunk, Tate, died Monday, March 7, 2016 at Lebanon Care Center in Lebanon.

In addition to her parents, she was also preceded in death by her husband William B. Williams, whom she married February 9, 1946 in Hernando, MS and he died May 1, 2000; a daughter, Paula Davis; a son, Michael Williams; and a great-grandson, Caleb Williams.

Surviving is a son, Richard (Diane) Williams of Trenton; a daughter-in-law, Cindy Williams of Florence, MS; 7 grandchildren, Dawna (Paul) Smith, Alan Norton, Billy (Christy) Williams, Christine Krause, Robert (Wendy) Bolbach, Angela Bolbach, and Paul (Stacey) Williams; 16 great-grandchildren and 2 great-great-grandchildren; a sister, Tina Gillam of Memphis, TN; and a sister-in-law, Mary Bess of Bethel Springs, TN.

Audie was a homemaker and loved gardening, planting flowers, fishing, sewing, and spending time with her family.

Funeral Services will be Saturday, March 12, 2016 at 10:00 a.m. at the Moss Funeral Home in Trenton with Pastor Jerry Dooley officiating. Interment will follow in Lake View Memorial Gardens in Fairview Heights.

Visitation will be Friday, March 11, 2016 from 4:00-8:00 p.m. and again on Saturday, March 12, 2016 from 9:00-10:00 a.m. at the Moss Funeral Home in Trenton.

Memorials may be made to the donor's choice and will be received at the funeral home.