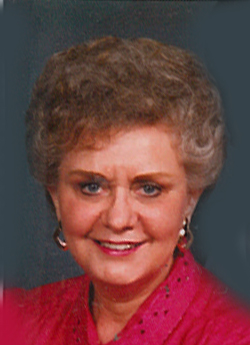 Audrey Sue Gherardini
Visitation Dates and Times

Wednesday, December 17, 2014 9:00-11:00 am

Visitation Location

Trinity Lutheran Church, Hoffman
Service Date

Wednesday, December 17, 2014

Service Time

11:00 am

Service Location

Trinity Lutheran Church, Hoffman
Full Obituary

Audrey Sue Gherardini, nee Tyberendt, 78, of Hoffman, died Saturday, December 13, 2014 at St. Joseph's Hospital in Breese.

Mrs. Gherardini was born October 6, 1936 in Hoffman to Edward and Emma (Eikhoff) Tyberendt; they preceded her in death.

In addition to her parents, she was also preceded in death by sisters, Gertrude Fark, Norma Lyman, and Irene Burro; brothers, Waldemar "Walt" Tyberendt and Martin "Pete" Tyberendt; brothers-in-law, Edwin Fark, Fritz Lyman, and Dick Burro; and a sister-in-law, Irma Tyberendt.

She married Dwain Gherardini on May 5, 1957 at Trinity Lutheran Church in Hoffman; he survives in Hoffman.

Also surviving are daughters, Lisa (Dave) Fuehne of Centralia and Angie Krebs of Breese; 2 grandchildren, Carson and Caitlin Fuehne; a brother-in-law and sister-in-law, Dwight (Becky) Gherardini of Centralia; and many nephews and nieces who loved her dearly.

Audrey was a member of Trinity Lutheran Church in Hoffman and along with her husband Dwain were the co-owners and operators for over 30 years of Gherardini's Tavern in Wamac.

She loved to be around family and friends and especially enjoyed the time with her grandchildren whom she was very proud of. She loved her flowers, decorating her house and traveling. She cherished the many friendships she had throughout her life and was always sharing stories of the good time they shared. She was a wonderful wife, mom and grandmother, and was dearly loved and will be missed.

Funeral Services will be Wednesday, December 17, 2014 at 11:00 a.m. at Trinity Lutheran Church in Hoffman with Pastor Stephen Krenz officiating. Interment will follow in Trinity Lutheran Cemetery, Hoffman.

Visitation will be Wednesday, December 17, 2014 from 9:00-11:00 a.m. at Trinity Lutheran Church in Hoffman.

Memorials can be made to Christ Our Rock Lutheran High School or Mater Dei High School and will be received at the church or through Moss Funeral Home, 535 N. 5th, Breese, IL 62239 who is in charge of the arrangements.