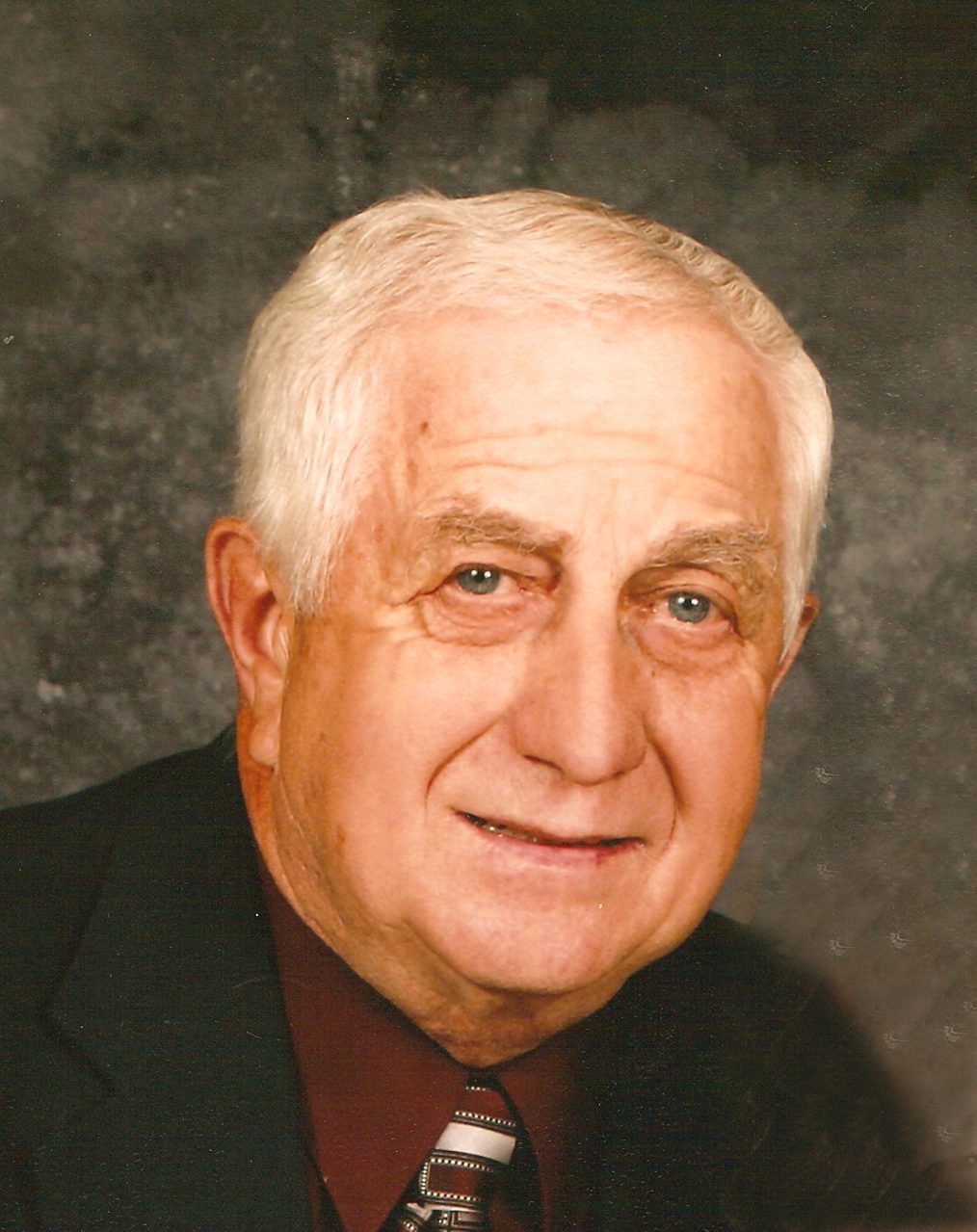 August H. Vonder Haar
Visitation Dates and Times

Sunday, April 22, 2012 2:00-6:00 PM
Monday, April 23, 2012 11:00 AM-1:30 PM

Visitation Location

Moss Funeral Home, Breese
Service Date

Monday, April 23, 2012

Service Time

2:00 PM

Service Location

St. Rose Church, St. Rose
Full Obituary

August H. "Augie" Vonder Haar, 72, of St. Rose, died Thursday, April 19, 2012 at Barnes-Jewish Hospital in St. Louis.

Mr. Vonder Haar was born February 4, 1940 in Breese to Rose (Thole) and August Vonder Haar, Sr.; they preceded him in death.

In addition to his parents, he was also preceded in death by sisters, Mary Louise Vonder Haar in infancy, Eugenia "Jeanne" Meyer, and Bertha Fuhler; brothers, Bernard, Francis, and Vincent Vonder Haar all in infancy; and brothers-in-law, Gene Beckmann, Al Maue, Larry Meyer, John Fuhler, Frank Kluemke, and Tony Peltes.

He married Patricia Kluemke on October 8, 1963 at St. Dominic Church in Breese; she survives in St. Rose.

Also surviving are his children, Dale (Lynn) Vonder Haar of Highland, Doug (Bernice) Vonder Haar of Breese, Duane (Debbie) Vonder Haar of Highland, Craig (Linda) Vonder Haar of St. Rose, and Chad (Jill) Vonder Haar of St. Rose; 15 grandchildren, Hayley and Emily Vonder Haar, Justin, Jason, and Jordan Vonder Haar, Tyler, Paxton, and Colton Vonder Haar, Hunter, Logan, Aftyn, and Colin Vonder Haar, and Ashlyn, Caitlyn, and Lauryn Vonder Haar; sisters and brothers, Veronica Beckmann of St. Rose, Leona Maue of St. Louis, Alphonse (Pat) Vonder Haar of Greenville, Edward (Joann) Vonder Haar of St. Rose, and Charles (Lorraine) Vonder Haar of Carlyle; sisters-in-law and brothers-in-law, Bert Kluemke of Breese, Betty (Norb) Buehne of Aviston, Charles "Chick" (Mary) Kluemke of Ottawa, Carol "Mickey" (Lester) Beer of Breese, Kathy (Dennis) Keeven of Highland, and Lori (Norb) Tebbe of Breese; and numerous nieces and nephews.

Augie was a self employed Dairy, Beef, Grain, and Hog Farmer. He was a member of St. Rose Church and Men's Sodality, St. Rose Development Club, former volunteer for the St. Rose Fire Department, Clinton County Farm Bureau, and Dairy Farmers of America.

Funeral Mass of Christian Burial will be Monday, April 23, 2012 at 2:00 PM at St. Rose Catholic Church in St. Rose with Fr. Edward Schaefer officiating. Interment will follow in St. Rose Cemetery.

Visitation will be Sunday, April 22, 2012 from 2:00-6:00 PM and again on Monday, April 23, 2012 from 11:00 AM-1:30 PM at the Moss Funeral Home in Breese.

Memorials can be made to Mater Dei High School or St. Rose Church and will be received at the funeral home.