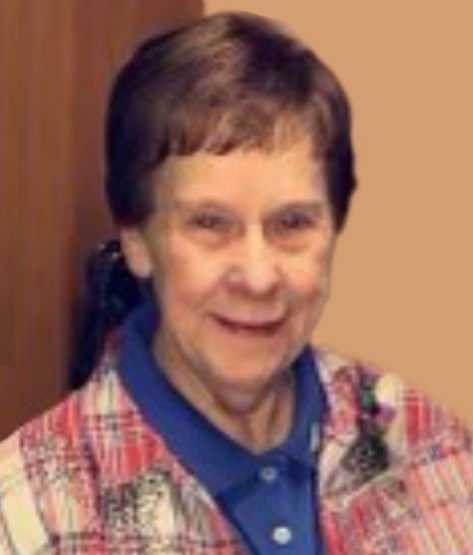 Barbara Rae Bizenberger
Service Location

Private Memorial Mass of Christian Burial at Corpus Christi Catholic Church in Shiloh
Full Obituary

Barbara Rae Bizenberger, age 84, of Trenton, passed away Friday, March 5, 2021 at HSHS St. Elizabeth's Hospital in O'Fallon.

She was born December 3, 1936, in East St. Louis, a daughter of the late John and Mildred, nee Brucker, Farrow.

In addition to her parents, she was preceded in death by her great-granddaughter Mackenzie Dintelman; father-in-law and mother-in-law, August and Helen, nee Eckhardt, Bizenberger; and brothers-in-law, Phillip Taylor and August Mueller.

She is survived by her husband, George Bizenberger of Trenton, whom she married January 11, 1958 in East St. Louis; her six children, Kathy (Larry) Pierce of Shiloh, Susie (Mike) McCall of Madison, AL, Karl Bizenberger of Trenton, Mary (Brad) Carpenter of Maple Grove, MN, Kurt (Denise) Bizenberger of Trenton, and Teresa Bizenberger of Trenton; her eleven grandchildren, Erika (Shane) Dintelman, Stephen (fiancée Kristen Gonzales) Pierce, Erin (Dave) Lang, Nathan (Kortni) McCall, Kristen (John) Busse, Kaitlin (Brandon) Hill, Kaylee Carpenter, Kasey Carpenter, Jaret Carpenter, Paxton (fiancée Holly Broaddus) Bizenberger, and Maddison Bizenberger; six great-grandchildren Chase Dintelman, Grayson and Brielle Lang, Henry and Lucas McCall, and Wren Bizenberger; sister-in-law, Toots Mueller of Montana; and nieces and nephews; Cindy Taylor, Cary Taylor, and Collette Taylor.

Barbara was a member of St. Mary Catholic Church in Trenton and Alter Sodality, former member of Corpus Christi Catholic Church in Shiloh, and she belonged to the Shiloh Valley Grange and the St. Clair County Farm Bureau.  She enjoyed ceramics, painting, Facebook, cooking, traveling, going out to eat, and she especially cherished her grandkids and great-grandkids.

There will be a private Memorial Mass of Christian Burial at Corpus Christi Catholic Church in Shiloh.

In lieu of plants, flowers or other gifts, memorials may be made to Corpus Christi Catholic Church or St. Jude Children's Research Hospital and will be received at Moss Funeral Home (105 S. Main St. Trenton, IL 62293), who is serving the family.