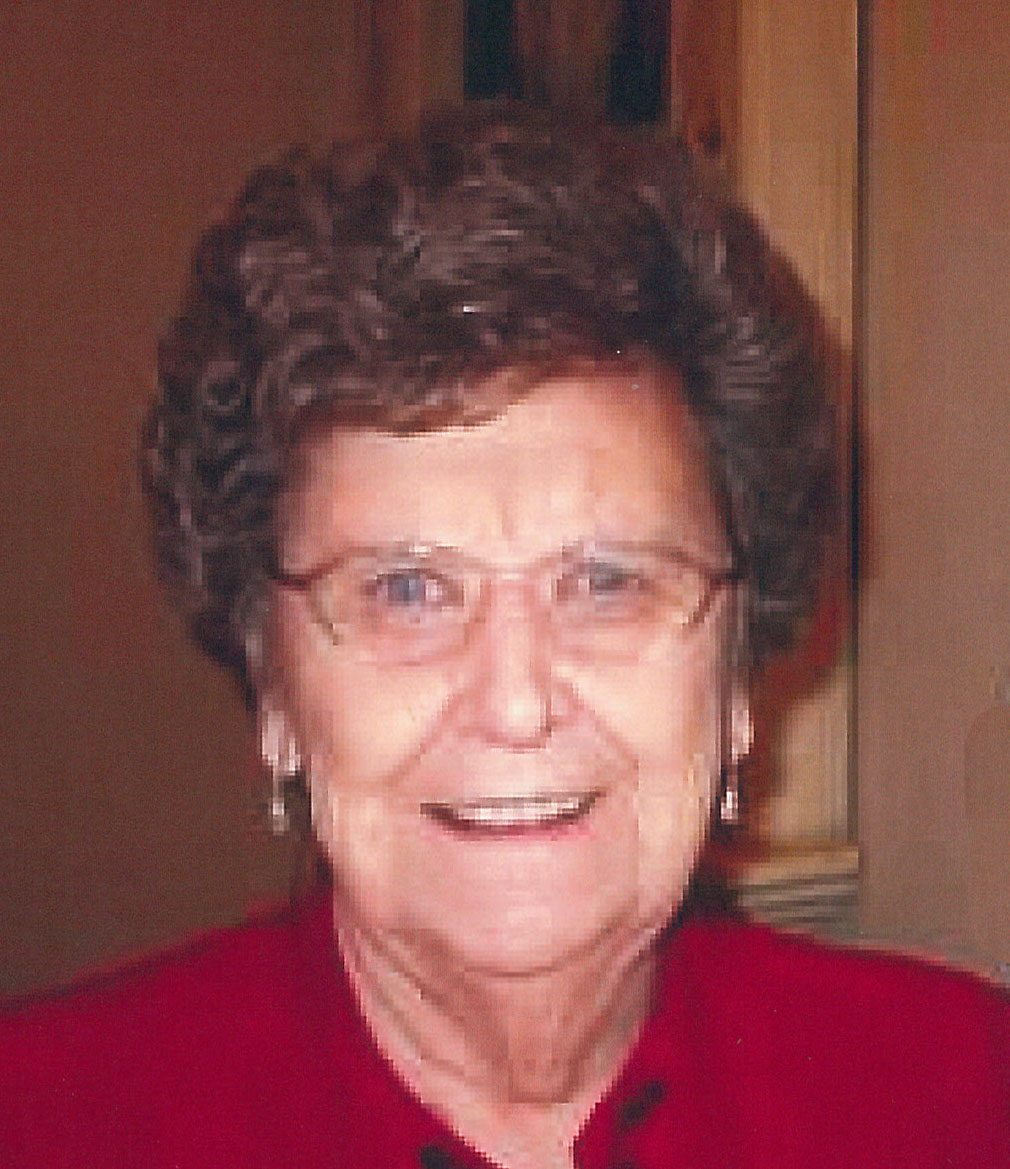 Bernice A. Gebke
Visitation Dates and Times

Wednesday, April 19, 4:00 to 8:00 p.m.
Thursday, April 20, 8:30 to 9:30 a.m.

Visitation Location

Moss Funeral Home, Germantown
Service Date

Thursday, April 20, 2017

Service Time

10:00 a.m.

Service Location

St. Boniface Catholic Church, Germantown
Full Obituary

Bernice A. Gebke (Nee Beckmann) 89 of Germantown died Sunday April 16, 2017 at Countryside Manor in Aviston.

She was born November 8, 1927 in Germantown to Alphonse and Christine (Wobbe) Beckmann: they precede her in death.

Also, preceded in death by a son Mike Gebke, granddaughter Sharon Bergmann, sister Sally Becker, four brothers in infancy, brothers-in-law and sisters-in-law Paul Becker, Corney and Helen Gebke, Norbert and Clara Gebke, Betty and Alphonse Eversgerd, Pat and Joe Haake, Bernard "Jr." and Rita Gebke, Tom Gebke, Greg Eversgerd, Arnie Michels, Stanley Goewert, Paul Jansen.

She married Valerian "Larry" Gebke May 7, 1947 at St. Boniface Catholic Church and he survives.

Also surviving are his children Gerry (Penni) Gebke of Springfield, Kathy (Pete) Bergmann of Bartelso, Ernie Gebke of Breese, Marilyn (Dave) Spihlmann of Albers.

Daughter-in-law Diane "Fuzzy" Gebke of Germantown.

11 grandchildren Tammy Santarelli, Tara (Sean) Fredericks, Jason (Kristy) Bergmann, Rochelle (Terry) Biggs, Rick (Danielle) Bergmann, Major Clinton (Meghan) Gebke, David (Lelette) Spihlmann Jr., Tim (Sara) Spihlmann, Kurt Spihlmann, Jeremy (Nicole) Gebke, Cory (Nicole) Gebke.

24 great grandchildren, 1 great great grandson.

Sisters-in-law Cleo Eversgerd of New Baden, Sis Michels of Germantown, Dolores (Ted) Kohnen of Germantown, Rosemary Goewert of Shiloh, Aggie (Tony) Benhoff of Breese, Margie Jansen of Bartelso, Blanche (Bob) Kohrmann of Bartelso.

Bernice was a homemaker and member of St. Boniface Catholic Church and Altar Sodality in Germantown, Clinton County Farm Bureau. Bernice enjoyed quilting, dancing, playing cards and bingo. She especially enjoyed watching tv game shows.

Funeral Mass of Christian burial will be Thursday, April 20, 2017 at 10:00 a.m. at St. Boniface Catholic Church in Germantown. Fr. James Buerster and Deacon Rich Bagby presiding. Interment St. Boniface Cemetery.

Visitation will be held on Wednesday, April 19, 2017 from 4:00 to 8:00 p.m., Thursday April 20, from 8:30 to 9:30 a.m. at the Moss Funeral Home in Germantown.