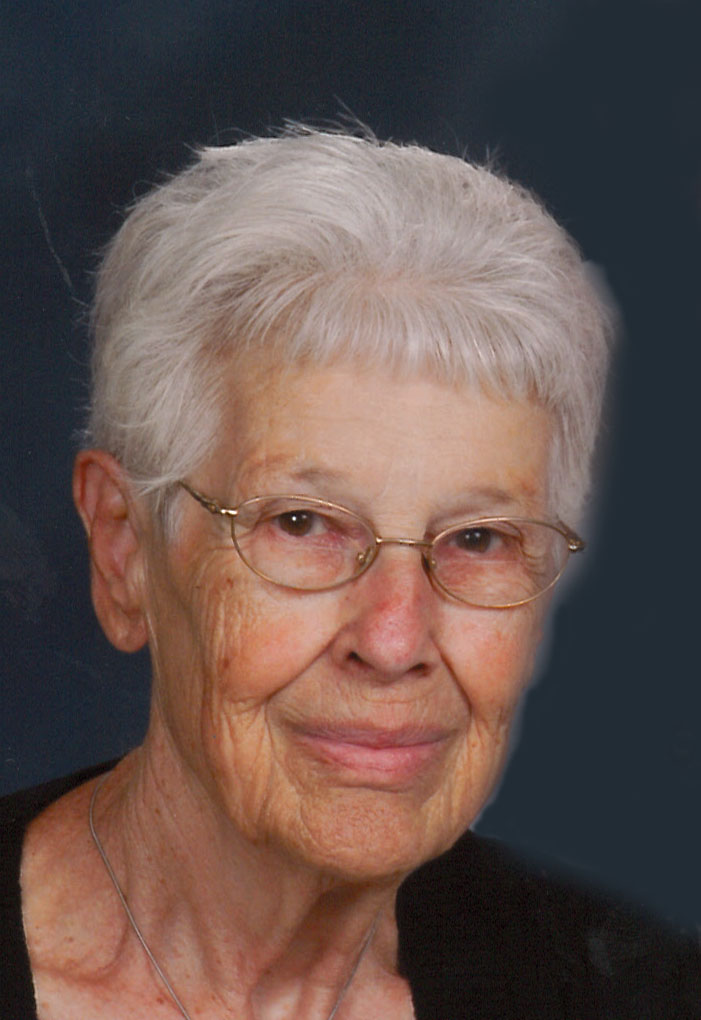 Bernice Kuhl
Visitation Dates and Times

Monday, July 18, 2016  4:00-8:00 p.m.

Tuesday, July 19, 2016  8:00-9:30 a.m.

Visitation Location

Moss Funeral Home, Breese
Service Date

Tuesday, July 19, 2016

Service Time

10:00 a.m.

Service Location

St. Dominic Catholic Church, Breese
Full Obituary

Bernice Kuhl, 82 of Breese, died Friday, July 15, 2016 at St. James Villa's in Breese.

She was born March 27, 1934 in St. Rose to Henry and Cecilia (Bach) Ripperda: they preceded her in death.

She married Vincent Kuhl April 14, 1953 at St. Dominic Catholic Church in Breese and he preceded her in death on May 12, 2011.

In addition to her husband, she was also preceded in death by a daughter, Marie Kuhl; a granddaughter, Jessica Hope Kuhl; a son-in-law, Brad Deien; and brothers, Louis, Lawrence, Valerius "Larry", Alfred, and Paul Ripperda; and sisters-in-law and brothers-in-law, Hilda, Dolores, Mary Ann, and Thelma Ripperda, Clara and Joseph Wuebbels, Walter and Jane Kuhl, John Musenbrock, and Ben Musenbrock.

Surviving are her children, Sandra (friend Don Timmermann) Deien, of Breese, Brenda (Mark) Renschen of Breese, Randy (Cindy) Kuhl of Carlyle, Wanda (Tom) Albers of Germantown, Bonnie (Butch) Wilke of St. Rose, Stanley (Brenda) Kuhl of St. Rose, and Scott (Janice) Kuhl of Carlyle; 18 grandchildren and 24 great-grandchildren; a brother, Art Ripperda of Sorento; and sisters-in-law and a brother-in-law, Mary Ripperda of Breese, Rita Ripperda of Marine, Leon (Mary) Kuhl of Nashville, Emma Musenbrock and Dorothy Musenbrock both of Albers.

Bernice was a member of St. Dominic Catholic Church and formerly worked in assembly at Arrow Group Industries in Breese and housekeeping at the Breese Nursing Home. She enjoyed to walk, quilt, and bake, but especially loved spending time with her children, grandchildren, and great-grandchildren.

Funeral Mass of Christian Burial will be Tuesday, July 19, 2016 at 10:00 a.m. at St. Dominic Catholic Church in Breese with Fr. Patrick Peter and Deacon Linus Klostermann presiding. Interment will follow in St. Dominic-St. Augustine Cemetery in Breese.

Visitation will be Monday, July 18, 2016 from 4:00-8:00 p.m. and again on Tuesday, July 19, 2016 from 8:00-9:30 a.m. at the Moss Funeral Home in Breese.

Memorials may be made to Heartland Hospice, St. James Villas Activity Fund, or to the Alzheimer's Association and will be received at the funeral home.