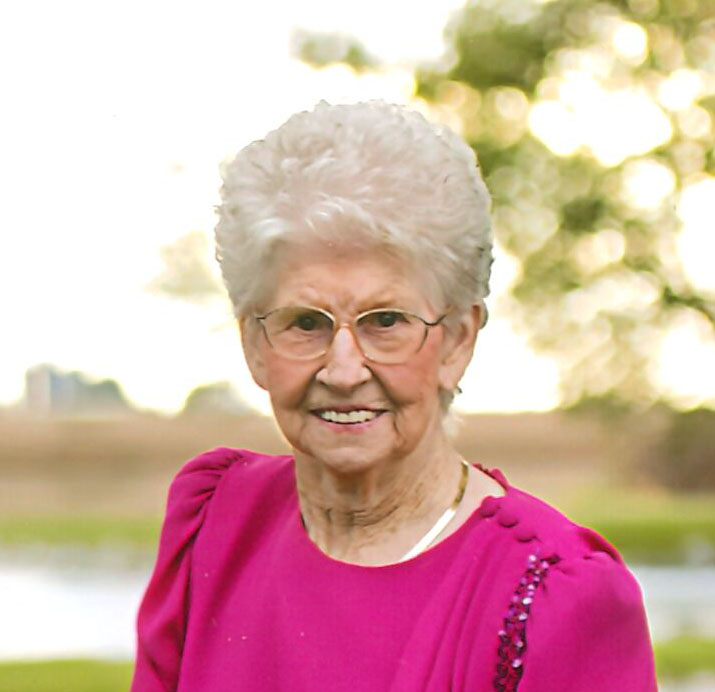 Bernice R. Langhauser
Visitation Dates and Times

Friday, June 10, 2022 from 4:00 - 7:00 p.m.

Saturday, June 11, 2022 from 8:00 - 9:30 a.m.

Visitation Location

Moss Funeral Home ~ Breese
Service Date

Service Time

Service Location

St. Augustine Catholic Church ~ Breese
Full Obituary

Bernice R. Langhauser, nee Feldmann, age 84 of Breese, passed away Tuesday, June 7, 2022 at HSHS St. Elizabeth's Hospital in O'Fallon.

She was born July 24, 1937 in Aviston, a daughter of the late Bernard and Leona, nee Holtgrave, Feldmann.

In addition to her parents, she was preceded in death by her husband Lavern "Bud" Langhauser, whom she married October 10, 1956 at St. Francis Catholic Church in Aviston and who died September 11, 2019; a son, Dale Langhauser; siblings, Lawrence Feldmann, Richard Feldmann, Herbert Feldmann, and Mary Ann Gent; and sisters-in-law and brothers-in-law, Sandy Feldmann, Tony Frohn, and Marilyn (Bill) Harbaugh.

Bernice is survived by her children, Kenny (Lynette) Langhauser of Woodlawn, Michael (Betty) Langhauser of Salem, Shirley (fiancé Joe Wolters) Finne of Breese, David (Brenda) Langhauser of Bonfield; grandchildren, Jared (Lauren) Langhauser, Nick (Leann) Langhauser, and Blair (John) Lowery, Ashley (Charles) Asbell, Lyndsey (Matthew) Castagna, and Holly (Eric) Williams, Chester "Chad" (friend Jodi Lewis) Finne, and Jason (Kalee) Langhauser and Jennifer Langhauser; fifteen great-grandchildren and was anticipating the birth of her sixteenth; brother, Francis "Pete" Feldmann of Highland; sisters-in-law and brother-in-law, Carol Feldmann of Aviston, Ruby Feldmann of Summerfield, Florence Frohn of Breese, and Betty (Paul) Rickhoff of Bartelso; and numerous nieces and nephews.

Bernice worked as a Nurses Aide for 24 years at St. Joseph's Hospital in Breese.  She was a member of St. Augustine Catholic Church in Breese and a lifetime member of the Green Iron Club.  She enjoyed quilting, baking, sitting on her porch and talking with the neighbors, word search puzzles, and playing cards and slot machines, but above all, her greatest love was spending time with her grandchildren and great-grandchildren.

Funeral Mass of Christian Burial will be Saturday, June 11, 2022 at 10:00 a.m. at St. Augustine Catholic Church in Breese with Fr. Chuck Tuttle, celebrant.  Interment will follow at St. Dominic/St. Augustine Cemetery, Breese.

Visitation will be Friday, June 10, 2022 from 4:00-7:00 p.m. and again on Saturday, June 11, 2022 from 8:00-9:30 a.m. at Moss Funeral Home in Breese.

In lieu of flowers, plants, and other gifts, memorials may be made to St. Augustine Catholic Church and will be received at the visitation or by mail, Moss Funeral Home, 535 N. 5th, Breese, IL 62230, who is serving the family.