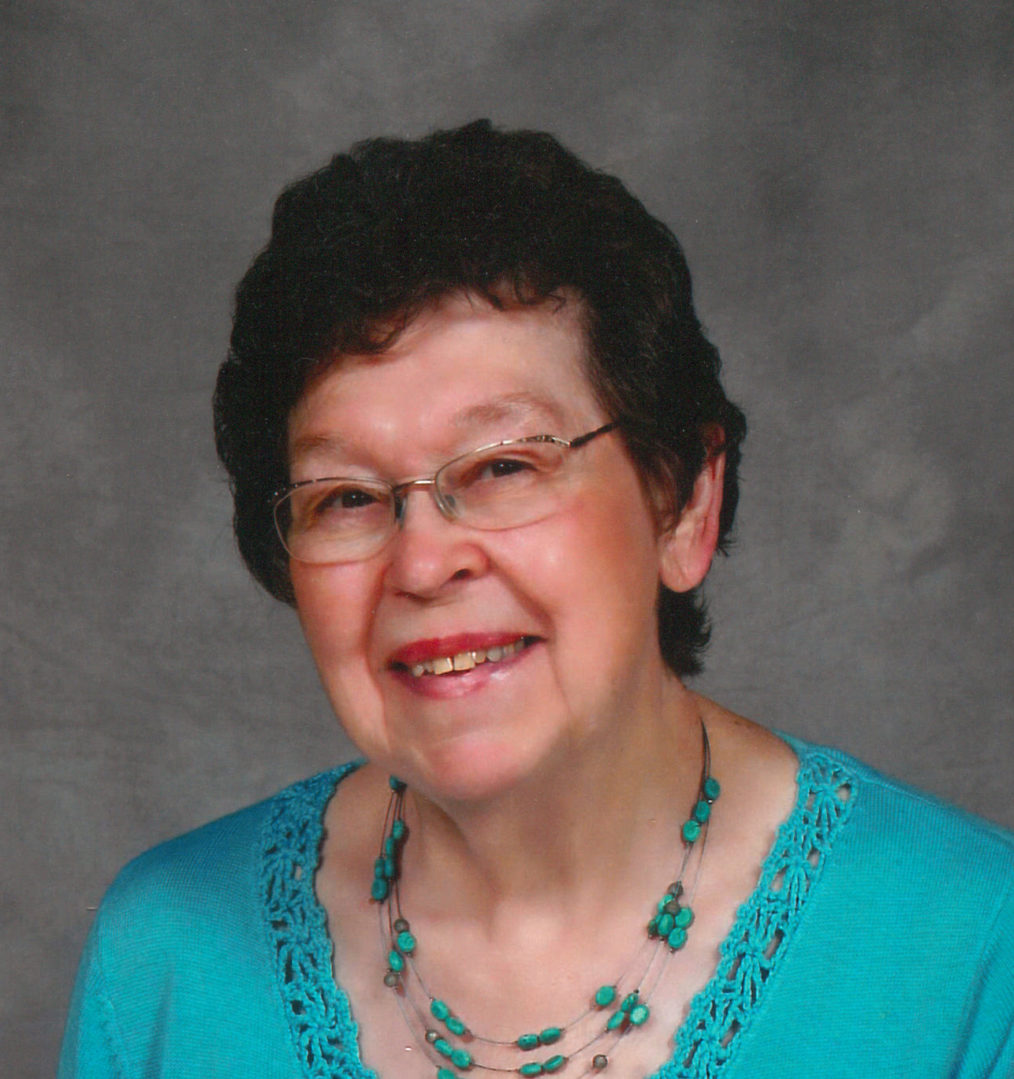 Bertha J. "Bert" Kluemke
Visitation Dates and Times

Sunday, March 12, 2017 2:00-6:00 p.m.
Monday, March 13, 2017 8:009:30 a.m.

Visitation Location

Moss Funeral Home, Breese
Service Date

Monday, March 13, 2017

Service Time

10:00 a.m.

Service Location

St. Augustine Catholic Church Breese
Full Obituary

Bertha J. "Bert" Kluemke, age 81 of Breese, born February 8, 1936 in St. Rose, a daughter of the late Stephen and Mary, nee Tebbe, Wilke, died Wednesday, March 8, 2017 at St. Joseph's Hospital in Highland.

In addition to her parents, she was also preceded in death by her husband Frank Kluemke, whom she married February 13, 1957 at St. Rose Catholic Church and he died May 15, 1983; a son-in-law, Dave Sanderson; siblings, Sr. Martha Wilke, OLVM, Andrew Wilke, Sr. Henrietta Wilke, OLVM, Sr. Priscilla Wilke, OLVM, and Raymond Wilke; father-in-law and mother-in-law, Henry and Catherine, nee Eilers, Kluemke; and brothers-in-law, Herb Korte, August Vonderhaar, and Tony Peltes.

Surviving are her children, Steve (Tina) Kluemke of Jamestown, Donna (John Frericks) Sanderson of Carthage, Dave (Robin) Kluemke of Breese, Nancy (Brad) Hoffman of Carlyle, Lynn (Leroy) Lammers, Mike (Tammy) Kluemke, and Carl (Shannon) Kluemke all of Beckemeyer, 20 grandchildren, Ben (Maura Billhartz), Melissa, and Nick Kluemke, Travis (Cara), and Zachary Sanderson, Kyle (Casey Johnson) Kluemke, Jessica (Aaron) Smith, Meghan (Jon) Kehder, Bradley and Brett Thole, Bradley Jr., Jessica (Neil Whitworth), Seth, William, and Sean Hoffman, Lindsay (Dirk) Boulware, Laura (Geoff) Sprock, Logan (Paige Langenhorst) Lammers, Brittany (Michael) Zurn and Tori (Nick) Linder; 19 great-grandchildren; sisters, Mary (Clete) Hempen of St. Rose and Irma Korte of Highland; and sisters-in-law and brothers-in-law, Cecilia Wilke of St. Rose, Chick (Mary) Kluemke of Ottawa. Betty (Norb) Buehne of Aviston, Pat Vonderhaar of St. Rose, Carol (Lester) Beer of Breese, Kathy (Dennis) Keeven of Highland, and Lori (Norb) Tebbe of Breese.

Mrs. Kluemke retired after 34 years from Carlyle Healthcare Center as an Administrative Assistant. She was a member of St. Augustine Catholic Church in Breese where she was active with the Altar Sodality and served as a Eucharistic Minister; served as treasurer of the Catholic Holy Family Society St. Augustine Chapter, and was active with the House of Manna and Cosgrove's Kitchen. Bert enjoyed quilting and sewing, and following her grandchildren and great-grandchildren's activities.

Funeral Mass of Christian Burial will be Monday, March 13, 2017 at 10:00 a.m. at St. Augustine Catholic Church in Breese with Fr. Chuck Tuttle presiding. Interment will follow in St. Dominic/St. Augustine Cemetery, Breese.

Visitation will be Sunday, March 12, 2017 from 2:00-6:00 p.m. and again on Monday, March 13, 2017 from 8:00-9:30 a.m. at Moss Funeral Home in Breese.

Memorials may be made to St. Augustine Catholic Church or to the Jared Burke foundation and will be received at the funeral home.