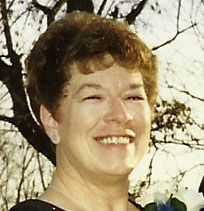 Brenda J. Jansen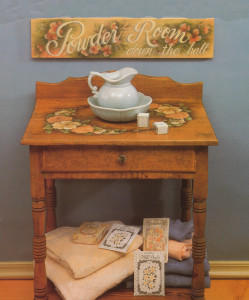 Visitation Dates and Times

Sunday, December 18, 2016 4:00-8:00 p.m.
Monday, December 19, 2016 9:00-10:00 a.m.

Visitation Location

Moss Funeral Home, Breese
Service Date

Monday, December 19, 2016

Service Time

10:00 a.m.

Service Location

Moss Funeral Home, Breese
Full Obituary

Brenda J. Jansen, nee Peek, age 65 of Breese, born January 29, 1951 in Breese, a daughter of the late August and Leona, nee Weisenfeld, Peek, died Tuesday, December 13, 2016 at Legacy Place in Breese.

In addition to her parents, she was also preceded in death by a brother, Dennis Peek; father-in-law and mother-in-law, Aloys and Catherine, nee Wobbe, Jansen; and brothers-in-law and sisters-in-law, Al Jansen, Francis "Sez" Jansen, and Mary Ann and Lavern Rolfingsmeyer.

Surviving is her husband Ronald Jansen of Breese, whom she married October 18, 1969, which was the first wedding in the new St. Felicitas Catholic Church in Beaver Prairie; her daughters, Tammy (Roger) Schulte of Collinsville and Tiffany (Howie) Jansen-Smith of Breese; grandchildren, Dustin and Corillian Frank, and Michael Jansen; her siblings, Geraldine Peek of Breese, Roberta Billhartz of Albers, Ron "RJ" (LuAnn) Peek of Highland, and Darrell Peek of Beaver Prairie; brothers-in-law and sisters-in-law, Ralph (Barbara) Jansen of St. Louis, Jim (Bernette) Jansen of Trenton, Pete (Jane) Jansen of Breese, Rose Mary "Rosie" Jansen of Breese, Shirley Jansen of Granite City, and Caroline Jansen of Breese; and numerous nieces and nephews.

Brenda was the former owner/operator of Creations Unlimited and was a Certified Decorative Artist. She authored 15 instructional books and traveled around the world teaching her trade. Her work was internationally known and frequently awarded. Her most recent work included beautiful faux finishes and murals in local homes and businesses. She loved to paint trompe l'oeil which means "to fool the eye." She was always tickled when someone mistook her trompe l'oeil paintings for something real. Brenda has touched so many lives and brought joy wherever she went. She always loved hearing and telling a good joke, and pulling pranks on friends. She was also a horse enthusiast, and enjoyed trail riding and long rides in one of several buggies that she refinished with her husband, "Dude."

Brenda was a member of St. Dominic Catholic Church in Breese, the National Society of Tole and Decorative Painters, and also of the Balcony Buddies painters group.

Memorial Service will be Monday, December 19, 2016 at 10:00 a.m. at the Moss Funeral Home in Breese with Fr. Patrick Peter presiding. Interment will follow in St. Dominic/St. Augustine Cemetery, Breese.

Visitation will be Sunday, December 18, 2016 from 4:00 to 8:00 p.m. and again on Monday, December 19, 2016 from 9:00-10:00 a.m. at the Moss Funeral Home in Breese.

Memorials may be made to the Alzheimer's Association or to Cetic Hospice and will be received at the funeral home.