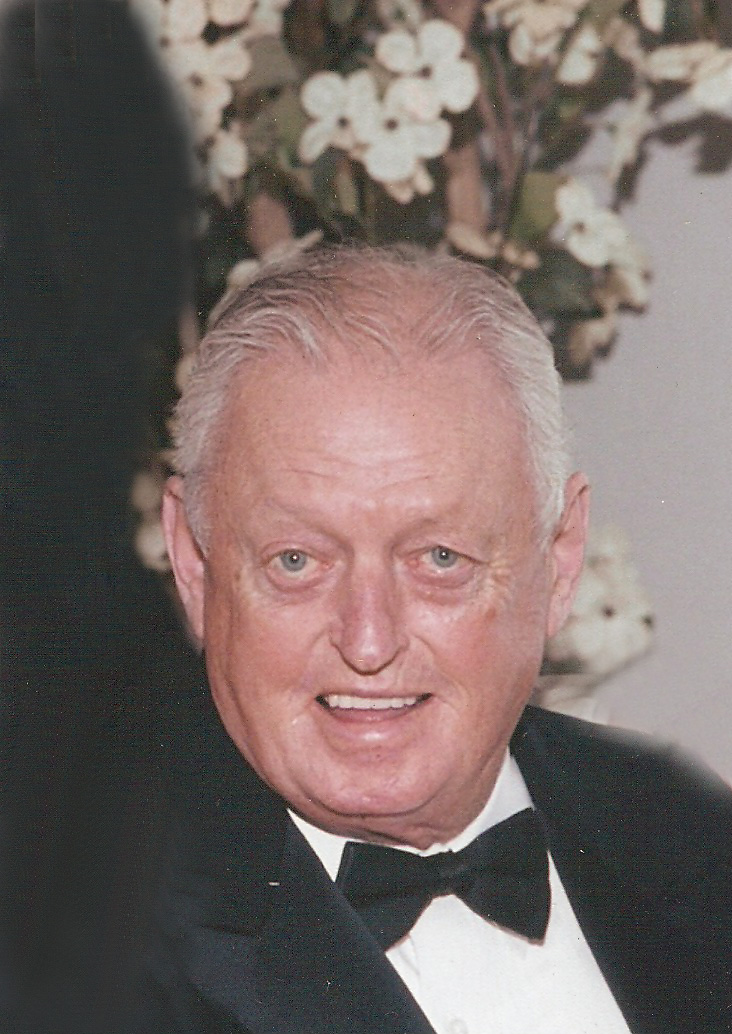 Calvin R. "Cal" Schwend
Visitation Dates and Times

Sunday December 23, 2:00 to 5:00 PM
American Legion and VFW services at 4:00 PM
Knights of Columbus and Bishop Althoff 4th degree services at 4:30 PM
Monday December 24, 8:00 to 9:45 AM

Visitation Location

Moss Funeral Home, Trenton
Service Date

Monday December 24, 2012

Service Time

10:00 AM

Service Location

St. Mary Catholic Church, Trenton
Full Obituary

Calvin R. "Cal" Schwend, 83, of Trenton, died Thursday, December 20, 2012 at Trenton Village.

Mr. Schwend was born September 27, 1929 in Highland to Ervin "Jeff" and Celia (Schniers) Schwend; they preceded him in death.

He married Loretta Holtmann on April 14, 1953 at St. Bernard Catholic Church in Albers; she preceded him in death on March 23, 2009.

Also preceded in death by a sister-in-law, Marian Schwend and a brother-in-law, Clarence "Shorty" Giger.

Surviving are his children, Judy (Mike) Kuhn of Trenton, Gary (Carol) Schwend of Trenton, Jeanette (Allan) Deiters of Breese, Susan (Bill) Taylor of Trenton, and Mary Lou (Gerry) Thole of Highland; 8 grandchildren, Bill (Sharon) Kuhn, Crystal (Jeremy) Wilson, Colin (friend Brianne Knobeloch) Kuhn, Shelley Lacaze, Stephanie (Adam) Schroedter, Stacey (Tim) Seipp, Nichole (Chris) Horstmann, and Tyler Thole; 3 great-grandchildren, Ella and Maddox Lacaze, and Arrabella Horstmann, and he was anticipating the birth of two more great-grandchildren; his special friend, Jeanette Beckmann of Germantown; and his siblings, Vivian Giger, Gene Schwend, Jeff (Jill) Schwend, and Bill (Betty) Schwend all of Highland.

Cal and his wife were the former owners and operators of Trenton Processing and he was a veteran of the United States Army. He was an avid euchre player.

He was a member of St. Mary's Catholic Church and Holy Name, Past Grand Knight and Honorary Member of Trenton Knights of Columbus Council 2932, Honorary Member of the 4th Degree Bishop Althoff Assembly, Lifetime member of the Trenton American Legion Post 778, Trenton VFW Post 7983, Former President of the Illinois Association of Meat Processing, Trenton Chamber of Commerce, Trenton Nut House Club, and a former Tempo Bank Board Member.

Funeral Mass of Christian Burial will be Monday, December 24, 2012 at 10:00 am at St. Mary's Catholic Church in Trenton with Fr. Joseph Rascher officiating. Interment will follow in St. Mary's Cemetery, Trenton.

Visitation will be Sunday, December 23, 2012 from 2:00-5:00 pm and again on Monday, December 24, 2012 from 8:00-9:30 am at the Moss Funeral Home in Trenton.

Memorials can be made to Trenton American Legion Baseball Program or Donors Choice and will be received at the funeral home.

Trenton American Legion and VFW services Sunday at 4:00 PM and Knights of Columbus and the Bishop
Althoff Assembly services at 4:30 PM at the funeral home.