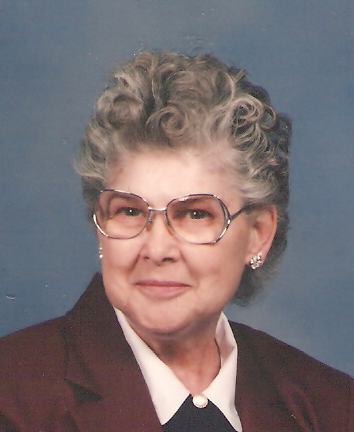 Catherine Buscher
Visitation Dates and Times

Sunday, October 26, 2014 5:00-7:00 p.m.
Monday, October 27, 2014 8:30-9:45 a.m.

Visitation Location

Moss Funeral Home, Trenton
Service Date

Monday, October 27, 2014

Service Time

10:00 a.m.

Service Location

St. Mary Catholic Church, Trenton
Full Obituary

Catherine A. Buscher, nee Ripperda, 93, of Trenton, died Thursday, October 23, 2014 at Aviston Countryside Manor.

Mrs. Buscher was born January 19, 1921 in Beckemeyer to William and Louise (Bach) Ripperda; they preceded her in death.

She married Herman Buscher on January 23, 1946 at St. Rose Catholic Church; he preceded her in death on July 23, 1993.

In addition to her parents and husband, she was also preceded in death by daughters, Rita Marie Buscher and Ruth Ann Buscher; a son, Robert Herman Buscher; a sister, Wilhelmine Schroeder; brothers, Alphonse, Vincent, John, Raymond, Edward, Joseph, Clarence, and Jerome Ripperda; and sisters-in-law and brothers-in-law, Ruth Ripperda, Virginia Ripperda, Alex Hood, John Buscher, Greg Buscher, Raymond and Irene Buscher, Regina and Frank Wesselmann.

Surviving are her sisters, Mary Ann Brueggemann of Belleville and Josephine Hood of Troy; sisters-in-law and a brother-in-law, Janet Ripperda and Elinor Ripperda of Highland, Margaret Ripperda of Pocahontas, Dorothy Buscher of Breese, and Alvin Schroeder of Bartelso; and numerous nieces and nephews.

Catherine was a homemaker and retired as a seamstress from Artex in Highland. She was a member of St. Mary's Catholic Church and Altar Sodality, Trenton VFW Post 7983 Auxiliary, and Trenton Senior Citizens.

Funeral Mass of Christian Burial will be Monday, October 27. 2014 at 10:00 a.m. at St. Mary's Catholic Church in Trenton with Fr. Joseph Rascher officiating. Interment will follow in St. Mary's Cemetery, Trenton.

Visitation will be Sunday, October 26, 2014 from 5:00-7:00 p.m. and again on Monday, October 27, 2014 from 8:30 a.m. to 9:45 a.m. at the Moss Funeral Home in Trenton.

Memorials can be made to Trenton VFW Post 7983 Auxiliary or to Cystic Fibrosis Research and will be received at the funeral home.

The Trenton VFW Auxiliary will hold services at 6:00 p.m. Sunday evening at the funeral home.