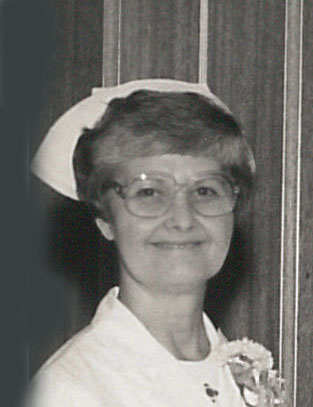 Cecelia F. "Cel" Tschannen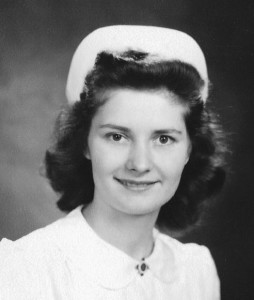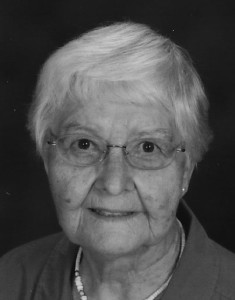 Visitation Dates and Times

Sunday, September 10, 2017  4:00-7:00 p.m.

Moss Funeral Home, Breese

Monday, September 11, 2017  9:00-10:00 a.m.

St. Dominic Catholic Church, Breese
Service Date

Monday, September 11, 2017

Service Time

10:00 a.m.

Service Location

St. Dominic Catholic Church, Breese
Full Obituary

Cecelia Frances Tschannen (née Florek) died peacefully in Boise, Idaho on August 22, 2017 at the age of 95 surrounded by her loving daughters. She is survived by her four children: Mary Ann of Nampa, ID; Daniel Joseph (spouse Sandy) of Carmichael, CA; Judith Catherine Reppell (spouse Jim) of Boise, ID; and Patricia Ellen Tschannen (spouse Pat Hilleren) of Saratoga Springs, NY. She is also survived by five grandchildren: Mark Timothy Reppell (spouse Candice); Lisa Jeanne Reppell; Adam G. Tschannen; Kyle Benjamin Passen; and Galen John Passen. She has one great grandson, Grayson James Reppell.
Cecelia was preceded in death by her spouse of 48 years, Gerald J. Tschannen as well as her mother and father, Veronica and John Florek; her mother-in-law, Ethel (Coffey) Tschannen and father-in-law Edgar Tschannen. Her five brothers---Ralph, Paul, John, Louis and Florian Florek--- and two of her seven sisters---Justina Wisniewski (Garfield Heights, OH) and Helen Erdman (Erie), have preceded her in death. There are four sisters who are still living: Sophia Kloecker (Erie); Catherine Chamberlain (Crossingville/Erie); Agatha Tyzinski (Erie); and Margaret Zaphiris (Corry/Erie); and also a sister-in-law, Ann Florek (Edinboro/Lakeland, FL).
Cecelia was born on November 21, 1921 in Edinboro, Pennsylvania. She graduated from both grade school and high school in Edinboro. She was one of twelve children, the seventh in the family, and the second oldest sister of seven sisters and five older brothers. Her life was shaped by her steadfast Slovak parents and living and working with her siblings on the family farm. In May 1943 she received her nursing diploma from St. Vincent Hospital Nursing School in Erie, PA. After beginning her nursing career in Erie, she moved to St. Louis, Missouri (1945) where she worked at Firmin Desloge Hospital; it was there she met her future husband, Jerry Tschannen. They married at Travis Air Force Base on December 27, 1950 and she continued her career at Kaiser Permanente in Vallejo,CA.
Upon her husband's discharge from the Air Force, they moved to St Louis and shortly thereafter made their home in Illinois (Pierron, then Breese). Cecelia worked at St. Joseph's Hospital in Highland and after the family moved to Breese, she transferred as a staff nurse to St Joseph's Hospital there (1960). In 1974 she was promoted to Director of Nursing and held that position until her retirement in March 1987. Imagine the changes and near-miraculous advances she witnessed as a RN from her student beginnings in 1940 to her retirement in 1987---this would take another four columns of print! She touched the lives of so many people here in Clinton County. She always spoke with the greatest respect for people and their privacy. She felt and understood the basic desire of people to do the best they could in the most trying of times. Her legacy in nursing and the health field have been carried on by three of her children.
Mom was a standard of consistency and her Faith carried her through life and all of its changes and challenges. The ability to give a little more, to work a little harder, to pray a little more, and to simply perform acts of kindness for those around her was Cecelia's credo and the way she lived her life. She was very active in her Church, St. Dominic's---singing in the Resurrection Choir, being part of the Prayer Ministry, volunteering with St. Joseph's Auxiliary, attending workshops and retreats throughout the diocese. She was also part of the Centralia Choir.
Mom's great loves were reading, walking, enjoying the outdoors, singing and music. Her reading habits were insatiable; she used those skills after retirement by being part of the literacy program at the Breese Library. Her piano playing was limited to "in-house" sing-a-longs and she took great pride in her daughters' ability to play and sing. She thoroughly enjoyed foot massages, puzzles, watching birds and keeping up with current events. She always took an interest in people and their ideas. She had good health in her retirement years and took many enjoyable trips. She particularly enjoyed talking with her grandchildren about domestic and world events and their plans for their lives. And the greatest joy of her later life was challenging her children, and especially her grandchildren, to marathon sessions of Scrabble.
Cecelia's last four years were spent at The Villa at St. James in Breese with many friends, old and new, and lastly in Boise, ID at Grace Assisted Living, where the residents there grew to know and love her, too.
Visitation will be held from 4:00 – 7:00 p.m. on Sunday, September 10, 2017 at Moss Funeral Home in Breese
The funeral service will be on Monday, Sept 11, 2017 at 10:00 a.m. at St Dominic's Church
There will be a visitation at 9:00 am before the service at the church.
Interment will be at St Dominic/St. Augustine Cemetery (Father Patrick Peter officiating).
A luncheon will be served at the Knights' of Columbus Hall in Breese after Cemetery Service.
We welcome all to attend and to celebrate Cecelia's life with us.
In lieu of flowers, please send donations to St Joseph's Auxiliary "Lights for Scholarship" at HSHS St Joseph's Hospital, Breese, Illinois and will be received at the funeral home and the church.