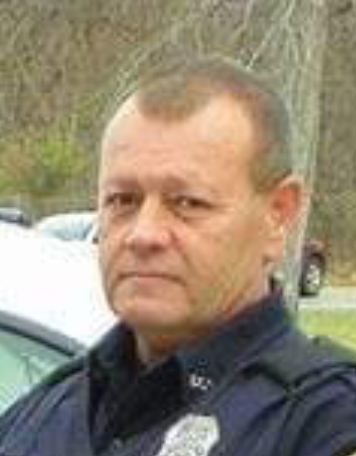 Charles A. "Chuck" Terry
Visitation Dates and Times

Thursday, March 24, 2016  4:00-7:00 p.m.

Moss Funeral Home, Trenton

Memorial Visitation-Monday, March 28, 2016

11:00 a.m.-2:00 p.m.

VA Hospital Chapel in Danville, IL
Service Date

Thursday, March 24, 2016

Service Time

7:00 p.m.

Service Location

Moss Funeral Home, Trenton
Full Obituary

Charles A. "Chuck" Terry, age 51 of West Lebanon, IN and formerly of Lebanon, IL, born July 10, 1964 in Belleville, IL, a son of Patricia, nee Howard, Terry of Lebanon, IL and the late Allen Terry, died Sunday, March 20, 2016 at St. Vincent Hospital in Williamsport, IN.

In addition to his father, he was also preceded in death by a brother, Joseph Terry; and an uncle, Oril Terry (Vietnam MIA).

Surviving are his children, Catarina (Kasey) Thompson of San Diego, CA, Cody Terry of Lebanon, IL, Cheyenne Terry and William Terry of Westville, IL and Dakota Terry of Indianola, IL; 1 step-grandchild, Gavin Long; a brother, John Terry of Lawton, OK;  very special aunts and uncles, Nancy (William) Monroe of Lebanon, IL, Adren Terry of New Baden, IL and Naomi (Dan) Severs of Lebanon, IL; and many cousins.

Chuck served 2 years with the United States Army and continued with the Illinois National Guard, serving in Desert Storm. He currently was employed as a Federal Police Officer at the Veterans Administration Illiana Health Care System in Danville, IL and formerly worked for the Lebanon Police Department and McKendree University Security.  Chuck was also a past volunteer firefighter for the Lebanon Emerald Mound Fire Protection District.

Funeral Services will be Thursday, March 24, 2016 at 7:00 p.m. at the Moss Funeral Home in Trenton with Rev. Paul Hooks officiating. Interment will be in Mascoutah Cemetery at a later date.

Visitation will be Thursday, March 24, 2016 from 4:00-7:00 p.m. at the Moss Funeral Home in Trenton and there will be a memorial visitation on Monday, March 28, 2016 from 11:00 a.m.-2:00 p.m. at the VA Hospital Chapel in Danville, IL.

Memorials may be made to the family and will be received at the funeral home.

The Lebanon Emerald Mound Fire Department will visit the funeral home at 6:00 p.m. Thursday evening.