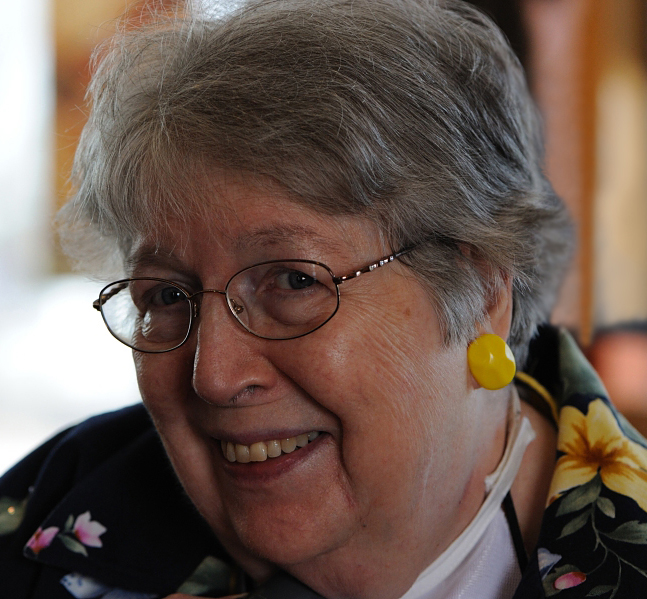 Charlotte B. Sprengel
Visitation Dates and Times

Sunday, May 31, 2015 4:00-6:00 p.m.
Monday, June 1, 2015 9:00-10:00 a.m.

Visitation Location

Moss Funeral Home, Breese
Service Date

Monday, June 1, 2015

Service Time

10:00 a.m.

Service Location

Moss Funeral Home, Breese
Full Obituary

Charlotte B. Sprengel, nee Cumby, age 83 of Breese, IL, born April 24, 1932 in Alton, IL, died Wednesday, May 27, 2015 at St. Elizabeth's Hospital in Belleville, IL.

Mrs. Sprengel attended Lincoln High School in Lincoln, IL and graduated in 1950. She then enrolled at Lincoln College in Lincoln, IL and later transferred to the University of Illinois where she graduated in 1954 with a B.S. in Accounting. Charlotte worked as an accountant for many years, and after moving to Breese in 1969, she served as the District Librarian and Business Manager for Breese Elementary School District #12 from 1971-1993.

She was a member of St. John's United Church of Christ in Breese, IL, the Illinois Retired Teachers Association, St. Joseph's Hospital Auxiliary, and the Silver Creek Chapter of the Daughters of the Revolution.

Charlotte was preceded in death by her parents, Charles William and Hilda Bernice, nee Blair, Cumby; a brother, Gerald Cumby; and a brother-in-law, Grover Everett.

Surviving is her husband, James "Jim" Sprengel, whom she met while attending Lincoln College and married on June 12, 1954 at Wesley Chapel in Urbana, IL; her daughters, Lisa L. Brooks and husband Len of Iowa City, IA, Lori L. Andrews and husband Carey of Fairview Heights, IL, and Bonnie A. Pinner and husband David of Prairie View, IL; her grandchildren, Natalie Bontrager and husband Nevin, Stephanie Voelker and husband Evan, Andrew Brooks, Ava Andrews, Elsie Andrews, Matthew Pinner and wife Melissa, Jennifer Wagman and husband Chris; a great-grandson, Liam Pinner; her step-mother, Mary Jane Cumby of Reynolds, IL; siblings, Patricia Everett of Taylorville, IL, Linda Jackson of Lincoln, IL, Michael Cumby of Florida, Mary Jeanne Doonan and husband Ace of Reynolds, IL, and Charles Cumby and wife Connie of Florida; and a sister-in-law, Janet Cumby of Burlington, NC.

Funeral Services will be Monday, June 1, 2015 at 10:00 a.m. at the Moss Funeral Home in Breese with Rev. Phil Chapman officiating. Interment will take place in Greenpond Cemetery in Pearl, IL.

Visitation will be Sunday, May 31, 2015 from 4:00-6:00 p.m. and again on Monday, June 1, 2015 from 9:00-10:00 a.m. at the Moss Funeral Home in Breese.

Memorials can be made to the Breese Elementary School District #12 Library, St. John's United Church of Christ, or to Legacy Christian Academy, Caseyville, IL and will be received at the funeral home.