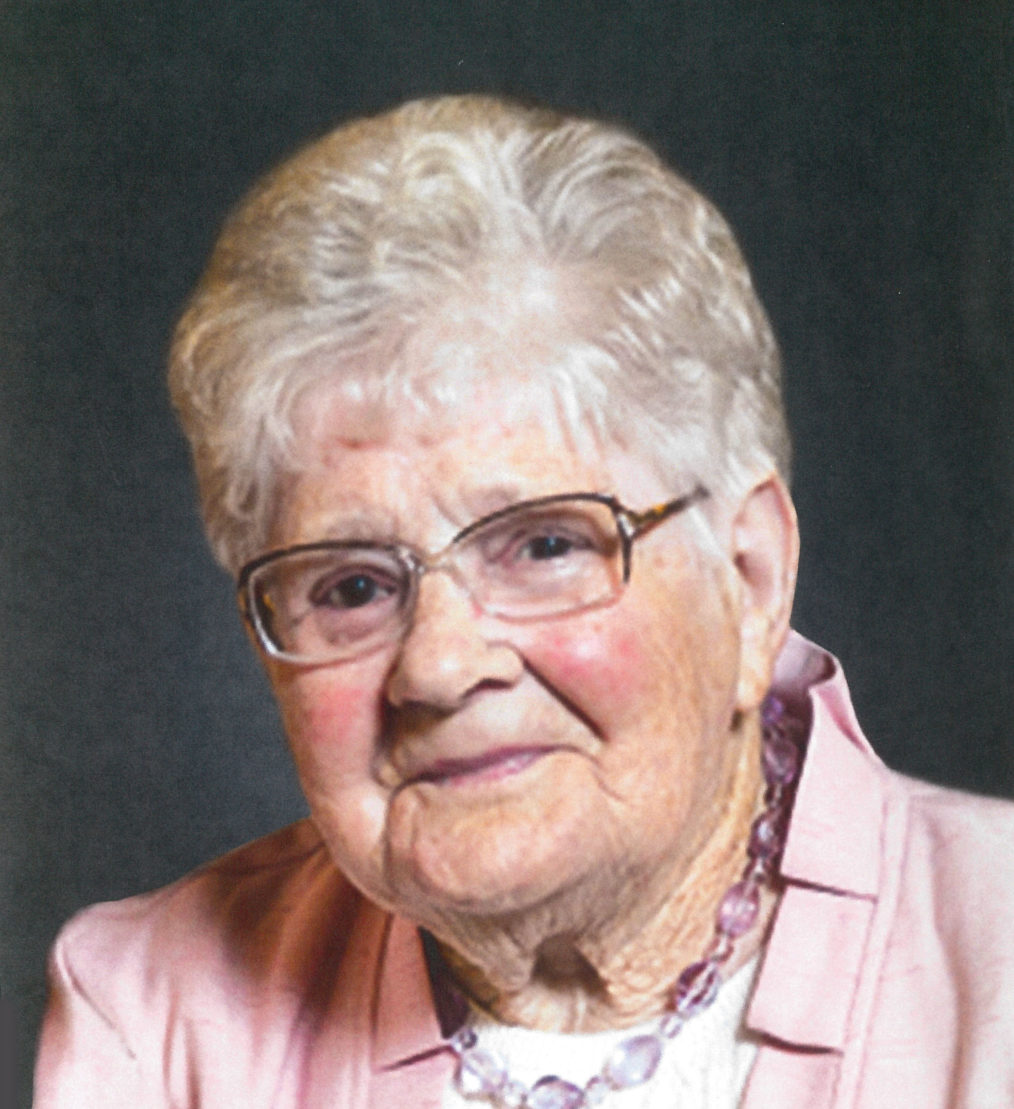 Christine E. Budde
Visitation Dates and Times

Friday, August 25, 2017  3:00-8:00 p.m.

Saturday, August 26, 2017  8:00-9:15 a.m.

Visitation Location

Moss Funeral Home, Breese
Service Date

Saturday, August 26, 2017

Service Time

10:00 a.m.

Service Location

St. Cecilia Catholic Church, Bartelso
Full Obituary

Christine E. Budde, age 94, of Bartelso, died Wednesday, August 23, 2017 at Carlyle Healthcare Center.

She was born July 25, 1923 in Bartelso, a daughter of the late Frank and Mary, nee Bergmann, Winkeler.

In addition to her parents, she was preceded in death by her husband Bernard "Ben" Budde, whom she married April 15, 1947 at St. Cecilia Catholic Church in Bartelso and he died August 17, 1998; granddaughter, Sharon Hemker; daughter-in-law, Karen Budde; siblings, Frank G. Winkeler, Margaret Lake, Frances "Fran" Winkeler, Veronica "Fronie" Rickhoff, John Winkeler, and Louis "Louie" Winkeler; sisters-in-law and brothers-in-law, Mary Winkeler, Alfred "Big Foot" Rickhoff, Alfred "Fritz" Fuehne, Virginia "Ginny" Winkeler, and Genevieve "Jenny" Winkeler; and numerous Budde sisters-in-law and brothers-in-law.

Surviving are her children, Bernard "Bronson" (Betty) Budde of Bartelso, Ruth Hemker of Germantown, Jane (Norb) Klostermann of Breese, Dan "Rufie" (Jan) Budde of Centralia, Carol (Jim) Loepker of Carlyle, Shirley (Lyle) Boerngen of Lebanon, Stanley Budde of Bartelso, Polly Budde of Bartelso, Kevin "Rim" (Sharon) Budde of Greenville, Mary Ann (Dale) Holtgrave of Aviston, Michael "Hoopes" (Sonia) Budde of Germantown, and Annette Budde of Bartelso; 33 grandchildren, 31-great-grandchildren, and 2 great-great-grandchildren; siblings, Andy Winkeler of Highland, Lucy "Lou" Fuehne of Bartelso, and Alphonse (Kay) Winkeler of Albers; and sisters-in-law, Rose Wolters of New Baden and Marietta Winkeler of Highland.

Christine retired in 2011 at the age of 88 after 36 years as the custodian at the Bartelso Grade School and was a homemaker. She was a member of St. Cecilia Catholic Church and Altar Sodality in Bartelso. Mrs. Budde enjoyed quilting, embroidering, crocheting, sewing, and has an entire room in her house dedicated to Elvis.

Funeral Mass of Christian Burial will be Saturday, August 26, 2017 at 10:00 a.m. at St. Cecilia Catholic Church in Bartelso with Fr. James Buerster and Deacon Linus Klostermann presiding. Interment will follow in St. Cecilia Cemetery, Bartelso.

Visitation will be Friday, August 25, 2017 from 3:00-8:00 p.m. and again on Saturday, August 26, 2017 from 8:00-9:15 a.m. at Moss Funeral Home in Breese.

Memorials may be made to St. Cecilia Catholic Church or to Hospice of Southern Illinois and will be received at the funeral home.