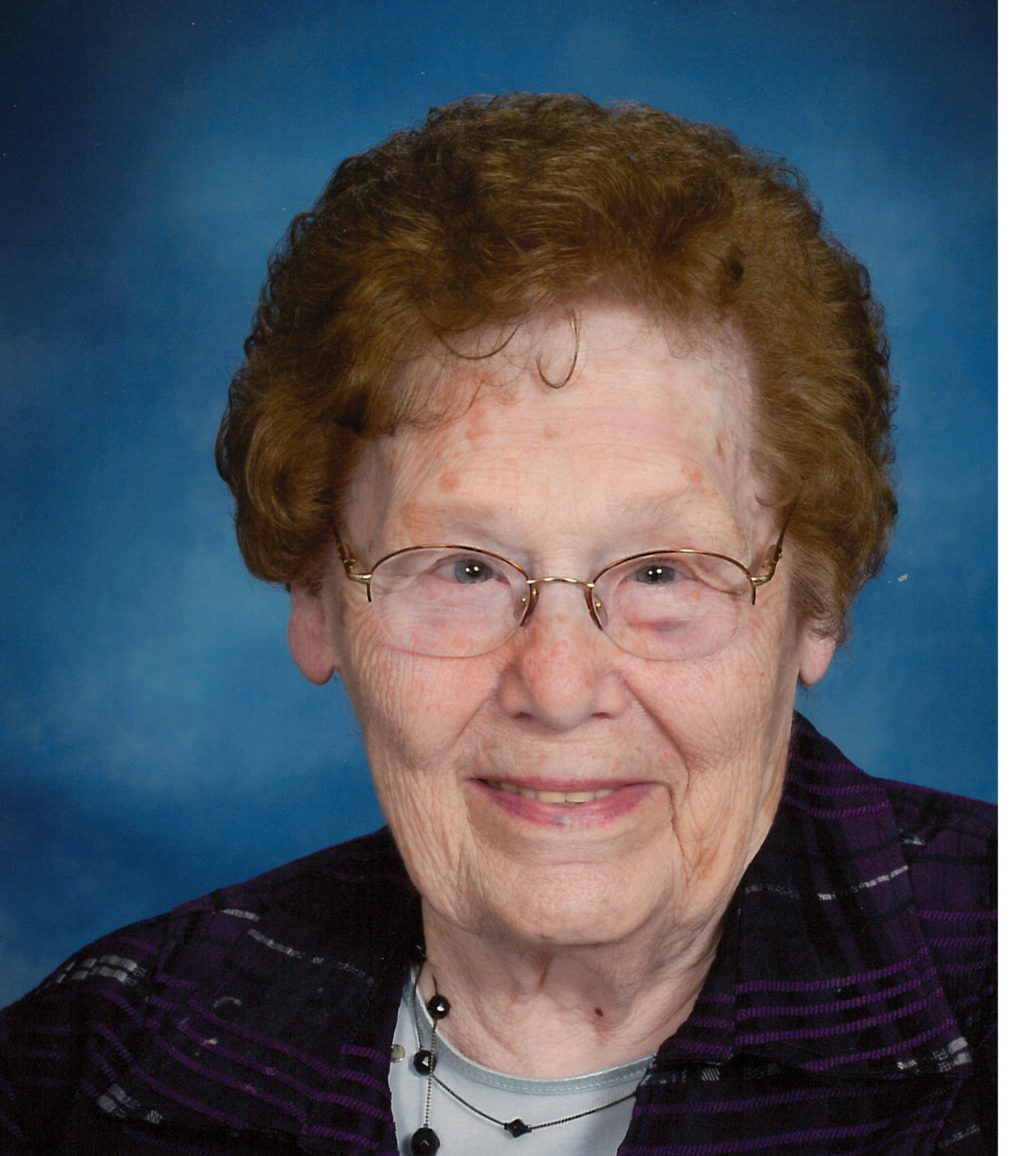 Christine L. Holtgrave

Visitation Dates and Times

Sunday, April 12, 2015 2:00-6:00 p.m.
Monday, April 13, 2015 11:00 a.m.-1:30 p.m.

Visitation Location

Moss Funeral Home, Breese
Service Date

Monday, April 13, 2015

Service Time

2:00 p.m.

Service Location

St. Rose Catholic Church, St. Rose
Full Obituary

Christine L. Holtgrave, nee Schwierjohn, age 87 of St. Rose, died Thursday, April 9, 2015 at Highland Healthcare Center.

Mrs. Holtgrave was born August 9, 1927 in Pierron, IL to William and Josephine, nee Holthaus, Schwierjohn; they preceded her in death.

She married Erwin Holtgrave on November 9, 1948 at Immaculate Conception Catholic Church in Pierron; he preceded her in death on September 1, 1993.

In addition to her parents and husband, she was also preceded in death by a daughter, Susan Heldenbrand and her husband Thomas; a grandson, Terry Holtgrave; siblings, Joseph Schwierjohn, Helen Frey, Henry Schwierjohn, Gertrude Peters, Josephine Rehkemper, Katherine Wessel, Alphonse Schwierjohn, William Schwierjohn, Jr., Clem Schwierjohn, and Agnes Schwierjohn; father-in-law and mother-in-law, William and Anna, nee Wilke, Holtgrave; and sisters-in-law and brothers-in-law, Alvina Schwierjohn, Delmar Frey, Loretta Schwierjohn, Clem Peters, Ben Rehkemper, Vince Wessel, Betty Schwierjohn, Victor and Mildred Holtgrave, Clarence Holtgrave, Eugene Holtgrave, Gervase Holtgrave, Harold Zeisset, William Holtgrave, Jr., and Helen and Greg Winkeler.

Surviving are her children, Leonard Holtgrave and wife Ruth of St. Rose, Ronald "Moose" Holtgrave and wife Arlene of St. Rose, Marilyn Wolters and husband John of Highland, Kathleen Klostermann and husband Gervase of St. Rose, Alfred "Sarge" Holtgrave and wife Diane of St. Rose, and Doris Bogowith and husband Steve of Troy; 20 grandchildren and 14 great-grandchildren; and sisters-in-law, Mary Zeisset of Cleveland, OH, Jean Holtgrave of St. Rose, Pat Detmer and husband Henry of St. Rose, Pauline Richter and husband Butch of Aviston, and Cathy Holtgrave of St. Rose; and numerous nieces and nephews.

Christine worked as a cook at St. Rose Grade School for 8 years and was a homemaker.

She was a member of St. Rose Catholic Church and Ladies Sodality, Breese American Legion Post 252 Auxiliary, and St. Rose Development Club and Senior Citizens. She enjoyed quilting, playing cards and bingo, but especially loved spending time with her family.

Funeral Mass of Christian Burial will be Monday, April 13, 2015 at 2:00 p.m. at St. Rose Catholic Church in St. Rose with Fr. Edward Schaefer officiating. Interment will follow in St. Rose Cemetery.

Visitation will be Sunday, April 12, 2015 from 2:00-6:00 p.m. and again on Monday, April 13, 2015 from 11:00 a.m.-1:30 p.m. at the Moss Funeral Home in Breese.

The Breese American Legion Auxiliary will hold services at 5:00 p.m. Sunday at the funeral home.

Memorials can be made to the St. Rose Church Building fund or to Community Link and will be received at the funeral home.