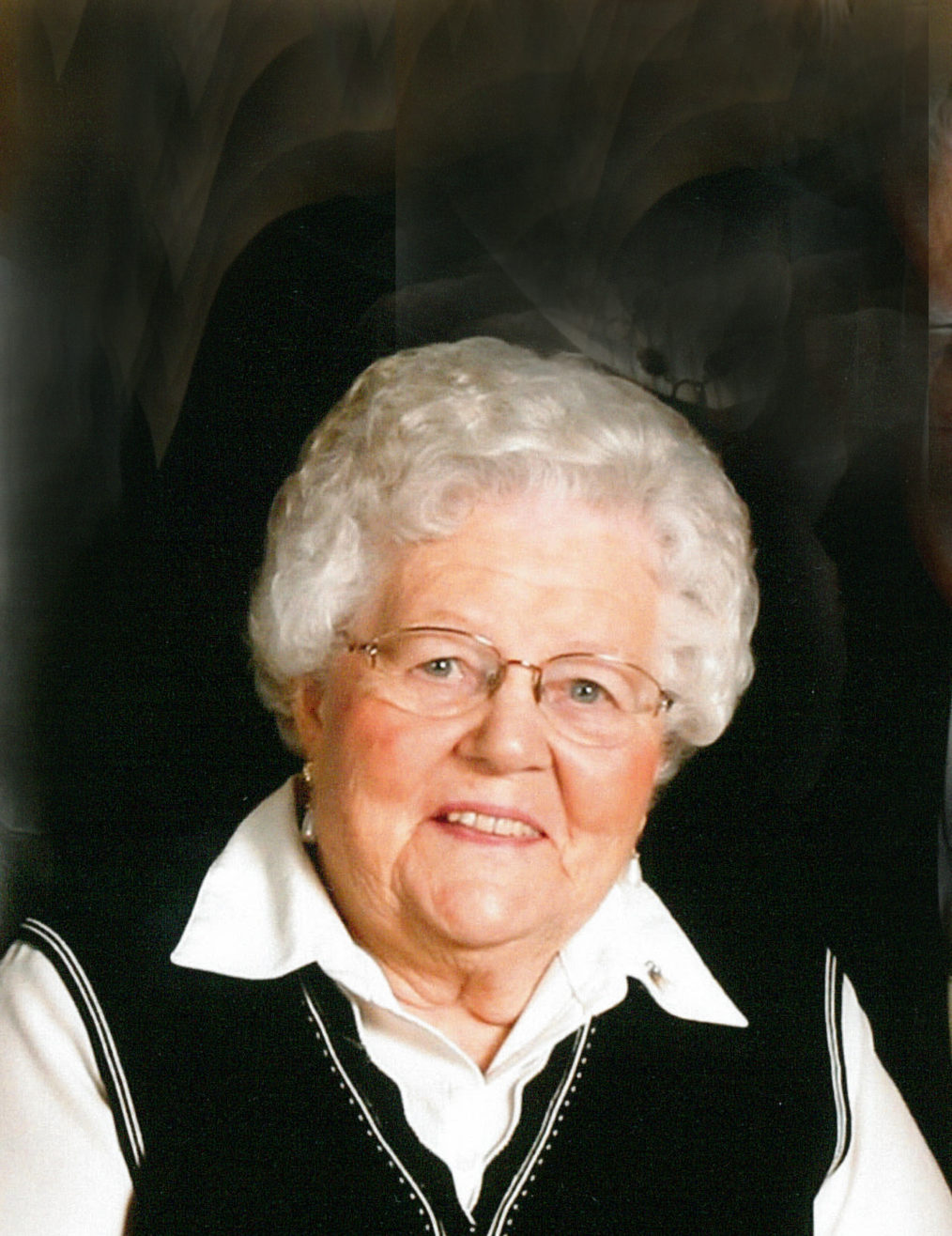 Clara M. Emig
Visitation Dates and Times

Thursday, January 2, 2014 8:30-11:00 am

Visitation Location

St. Mary's Catholic Church, Trenton
Service Date

Thursday, January 2, 2014

Service Time

11:00 am

Service Location

St. Mary's Catholic Church, Trenton
Full Obituary

Clara M. Emig, nee Luitjohan, 93, of Trenton, died Sunday, December 29, 2013 at St. Elizabeth's Hospital in Belleville.

Mrs. Emig was born September 29, 1920 in Aviston to Frank and Agnes (Stoff) Luitjohan; they preceded her in death.

She married Gualberd Emig on November 27, 1946 at St. Paul's Catholic Church in Highland; he preceded her in death on May 23, 2013.

In addition to her parents and husband, she was also preceded in death by a son, Karl Emig; sisters, Anna Spihlmann and Agnes Goebel; brothers, Francis Luitjohan, Al Luitjohan, John Luitjohan, and Joe Luitjohan; and brothers-in-law and sisters-in-law, Ray Spihlmann, Lawrence Goebel, Darlene Luitjohan, Vince Horstmann, Lloyd Warnecke, Maynard Zobrist, Allan Frey, Ralph "Rudy" Brandmeyer, Oliver and Bernadine Emig, Wilfred Emig, Marie and Aloysius Helldoerfer, Severin and Marie Emig.

Surviving are her children, Eileen (Robert) Stein of Mascoutah, Gilbert (Margie) Emig of Trenton, Linda (Gerry) Richter of Aviston, Karin (Wayne) Marti of Highland, Donna (Stan Kalmer) Emig of Mascoutah, Debra (Jim) Koerkenmeier of Carlyle, and Ronald (Karla) Emig of Mascoutah; 19 grandchildren, Shelley (Robert) Middendorff, Bruce Stein, Tonya (Nick) Sandheinrich, Natalie Bumann, Doug (Angie) Stein, Colby (Becky) Emig, Jared (Lisa) Emig, Tara Richter, Shawna (Matt) Ryerson, Lane (Clara) Richter, Apryl Marti, Philip (Alexi) Marti, Gary (Shannon) Funk, Amy (friend Matt Bertrand) Funk, Clint (Mendy) Koerkenmeier, Travis (Whitney) Koerkenmeier, Derrick (friend Rachel Hobbs) Koerkenmeier, Rachel (Andrew) Brinkmeier, and Justin Emig; 27 great-grandchildren and was anticipating the births of her 28th and 29th great-grandchildren; sisters and brothers, Marie Horstmann of Highland, Rita Warnecke of Highland, Dolores Zobrist of Highland, Millie Frey of Pierron, Pat Brandmeyer of Albers, Jane (Pete) Korte of Highland, and Paul (Mary Ann) Luitjohan of Highland; sisters-in-law, Alvina Luitjohan of Albers, Frances Luitjohan of Grantfork, Alice Luitjohan of Albers, and Regina Emig of Bartelso; and numerous nieces and nephews.

Clara was a homemaker and a member of St. Mary's Catholic Church and Altar Sodality in Trenton , and Trenton VFW Post 7983 Auxiliary.

Memorial Mass will be Thursday, January 2, 2014 at 11:00 am at St. Mary's Catholic Church in Trenton with Fr. Joseph Rascher and Fr. Elmar Mauer officiating. Interment will follow in St. Mary's Cemetery, Trenton.

Visitation will be Thursday, January 2, 2014 from 8:30-11:00 am at St. Mary's Catholic Church in Trenton.

Memorials can be made to Clinton County Relay for Life or to Family Hospice and will be received at the funeral home.