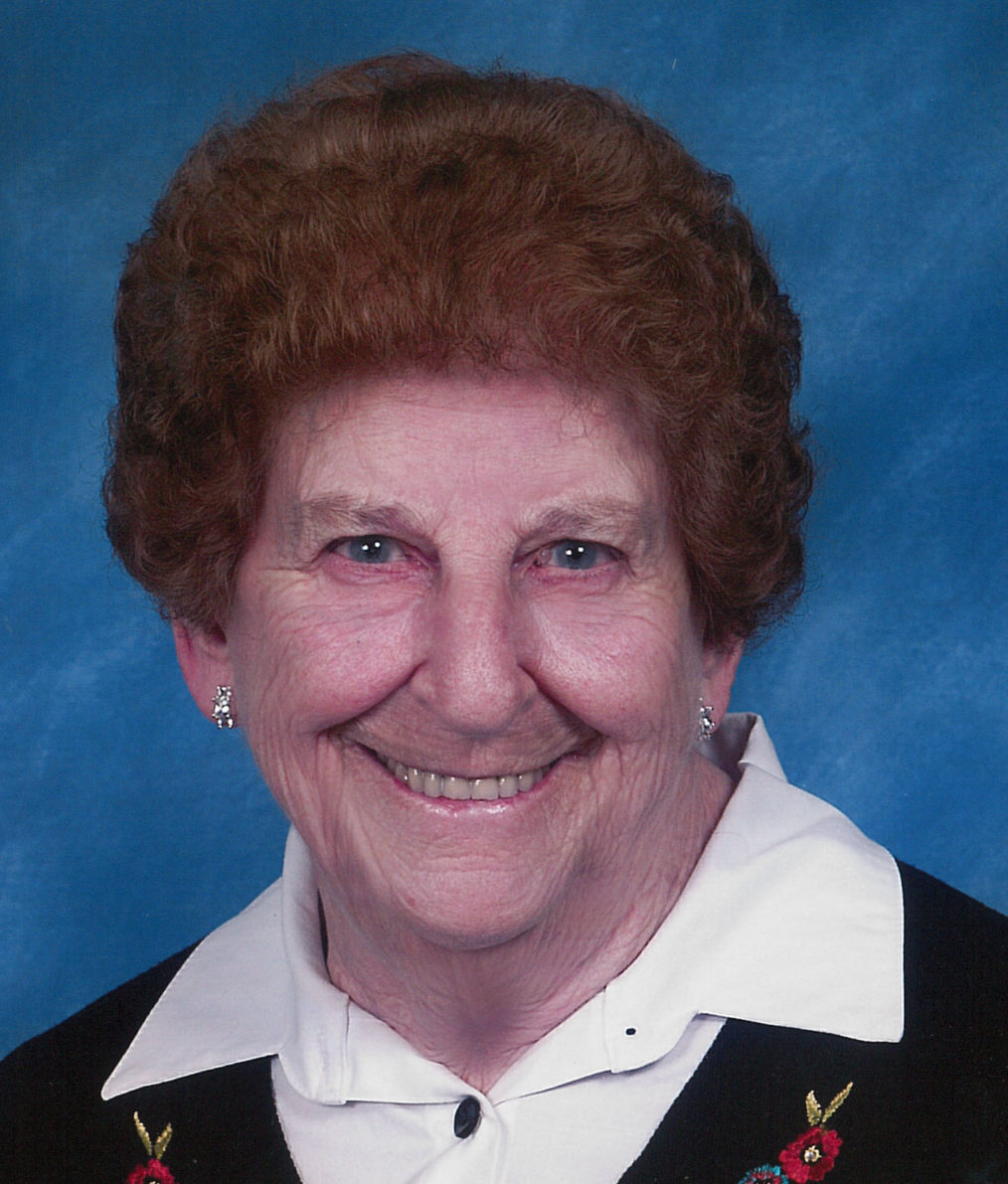 Clara M. Huelsmann
Visitation Dates and Times

Monday, June 26, 2017 4:00-7:00 p.m.
Moss Funeral Home, Germantown
Tuesday, June 27, 2017 8:30-9:45 a.m.
St. Cecilia Catholic Church, Bartelso
Service Date

Tuesday, June 27, 2017

Service Time

10:00 a.m.

Service Location

St. Cecilia Catholic Church, Bartelso
Full Obituary

Clara M. Huelsmann, age 98, of Bartelso, born December 16, 1918 in Bartelso, a daughter of the late Mary, nee Pingsterhaus, and Louis Varel, Sr., died Thursday, June 22, 2017 at Breese Nursing Home.

In addition to her parents, she was also preceded in death by her husband Joseph Huelsmann whom she married August 29, 1939 at St. Cecilia Catholic Church in Bartelso, and he died July 17, 1991; a daughter, Clara M. Timmermann; a grandson, Todd Sands; siblings, Agnes Holtmann, Leo Varel, Martha Duing, and Louis Varel, Jr.; and brothers-in-law and sisters-in-law, Joe Holtmann, Marcella Varel, Walter Duing, Alfred Korte, Laverne Laux, Irlene Varel, Phillip and Mary Ann Huelsmann, Louis Huelsmann, Mary Huelsmann, and Fred and Caroline Huelsmann.

Surviving are her sons, Jerome Huelsmann of Bartelso, Gerald "Red" Huelsmann of Breese, and Jim (Marlene) Huelsmann of Highland; a son-in-law, Albert Timmermann of Breese; 5 grandchildren, Craig (Shelly) Sands, Heather (Matt) Hulvey, Jennifer (friend John Geiger) Huelsmann, Susan (Ron) Holthaus, and Ryan Timmermann; 6 great-grandchildren, Brendan, Megan, and Connor Sands, Nathan Hulvey, and Brittany and Cody Holthaus; and siblings, Lucy Korte of St. Rose, Laura Laux of Breese, and Edwin "Ep" Varel of Carlyle.

Clara was a homemaker and a member of St. Cecilia Catholic Church and Altar Sodality, Young at Heart Club, and the St. Joseph's Hospital Auxiliary. She enjoyed quilting, bingo, and playing cards.

Funeral Mass of Christian Burial will be Tuesday, June 27, 2017 at 10:00 a.m. at St. Cecilia Catholic Church in Bartelso with Fr. James Buerster presiding. Interment will follow in St. Cecilia Cemetery, Bartelso.

Visitation will be Monday, June 26, 2017 from 4:00-7:00 p.m. at Moss Funeral Home in Germantown and again on Tuesday, June 27, 2017 from 8:30-9:45 a.m. at St. Cecilia Catholic Church in Bartelso.

Memorials may be made to Celtic Hospice or to the donor's choice and will be received at the funeral home and church.