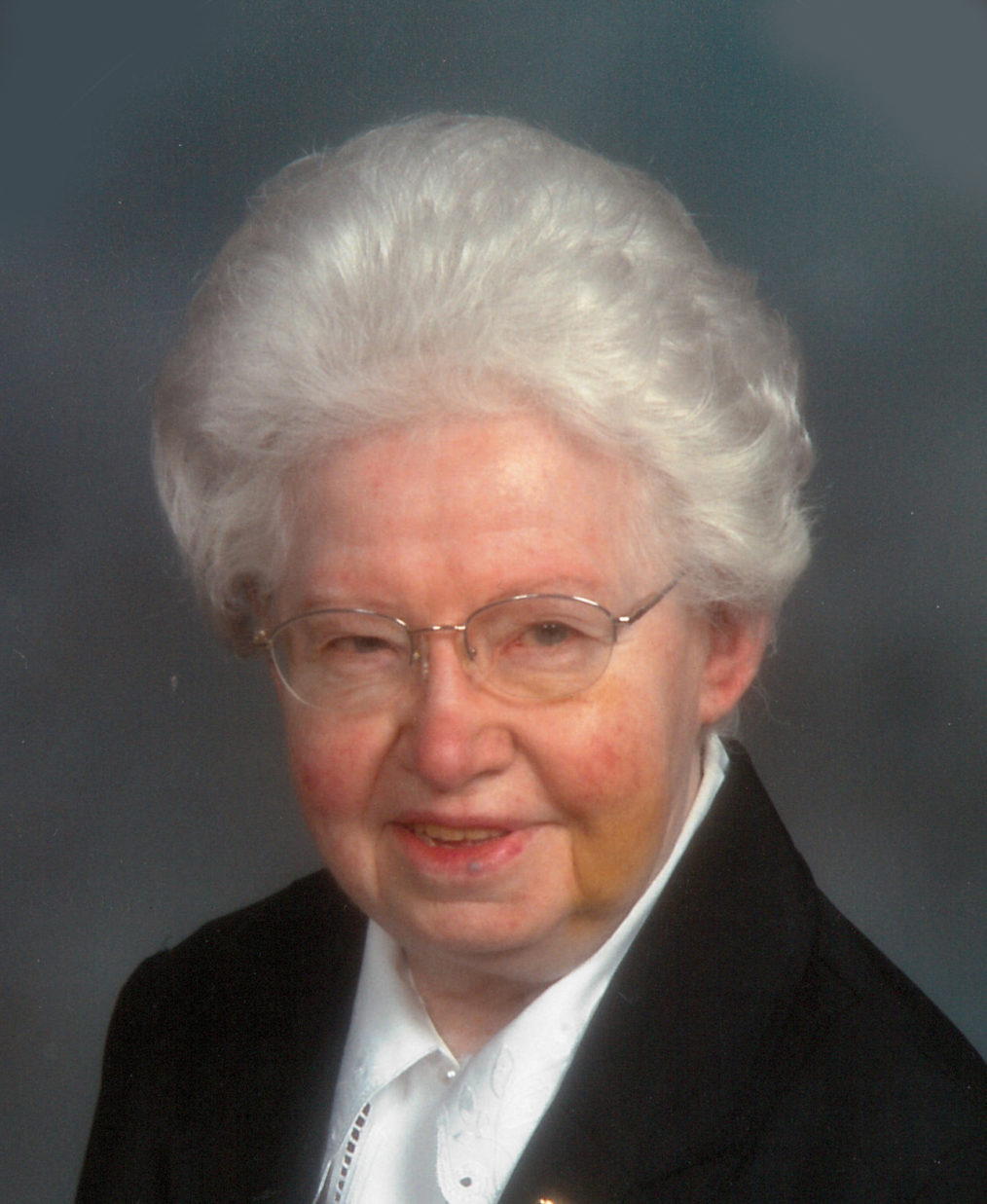 Clara T. Niemann

Visitation Dates and Times

Sunday, November 27, 2016 2:00-6:00 p.m.
Monday, November 28, 2016 8:00-9:30 a.m.

Visitation Location

Moss Funeral Home, Breese
Service Date

Monday, November 28, 2016

Service Time

10:00 a.m.

Service Location

St. Dominic Catholic Church, Breese
Full Obituary

Clara T. Niemann, nee Wolters, age 94 of Breese, born January 24, 1922 in Aviston, a daughter of the late Frank and Mary, nee Kuhl, Wolters, died Monday, November 21, 2016 at Breese Nursing Home.

In addition to her parents, she was also preceded in death by her husband Vincent Niemann whom she married August 8, 1944 at St. Francis Catholic Church in Aviston and he died June 4, 1984; a grandson, Jason Niemann; great-grandsons, Colgin Tanner Lohman and Cole Niemann; sisters, Kathrina Wolters in infancy, Annie Niemann, Virginia Ripperda, and Frances Budde; brothers, Anthony Wolters, Clemens Wolters, and Frank Wolters; and brothers-in-law and sisters-in-law, John Niemann, Alfred Thole, Vernieda Wolters, Anton Budde, Joseph Ripperda, Henry Niemann, August Niemann, Bertha and Charles Timmermann, Aloys and Cecelia Niemann, and Bernard Niemann.

Surviving are her children, Judy (Joe) Pariseau of Breese, Jane (Tom) Lohman of Manhattan, KS, Virgil Niemann of Breese, Ed (Pat) Niemann of Breese, and Mark (Joyce) Niemann of Breese; 10 grandchildren, Denise (Vince) Williams, Diana (Tony) Keys, Curt Pariseau, Chad (Christine) Lohman, Jeremy (Beth Ann) Lohman, Terry Niemann, Tammie (Dan) Ricklefs, Rebecca (Caleb) Lyons, Sarah Niemann, and Andrew Niemann; 11 great-grandchildren, Kari, Abby, Mya, Cooper, Campbell, Natalie, Makenna, Landon, Merrick, Caden, and Colton; siblings, Leo (Jeanette) Wolters of Aviston, Victoria Thole of Carlyle, and Jeanette (Ed) Johnson of New Baden; and sisters-in-law, Rose Mary Wolters of New Baden, and Rose Marie "Dolly" Niemann of Breese.

Clara was a member of St. Dominic Catholic Church and Altar Sodality and a lifetime member of the Breese American Legion Post 252 Auxiliary. She retired from the housekeeping department at St. Joseph's Hospital in Breese and enjoyed quilting and crocheting.

Funeral Mass of Christian Burial will be Monday, November 28, 2016 at 10:00 a.m. at St. Dominic Catholic Church in Breese with Fr. Patrick Peter and Deacon Linus Klostermann presiding. Interment will follow in St. Dominic/St. Augustine Cemetery, Breese.

Visitation will be Sunday, November 27, 2016 from 2:00-6:00 p.m. and again on Monday, November 28, 2016 from 8:00-9:30 a.m. at the Moss Funeral Home in Breese.

The Breese American Legion Post 252 Auxiliary will hold services at 5:00 p.m. Sunday evening at the funeral home.

Memorials may be made to Hospice of Southern Illinois or to the donor's choice and will be received at the funeral home.