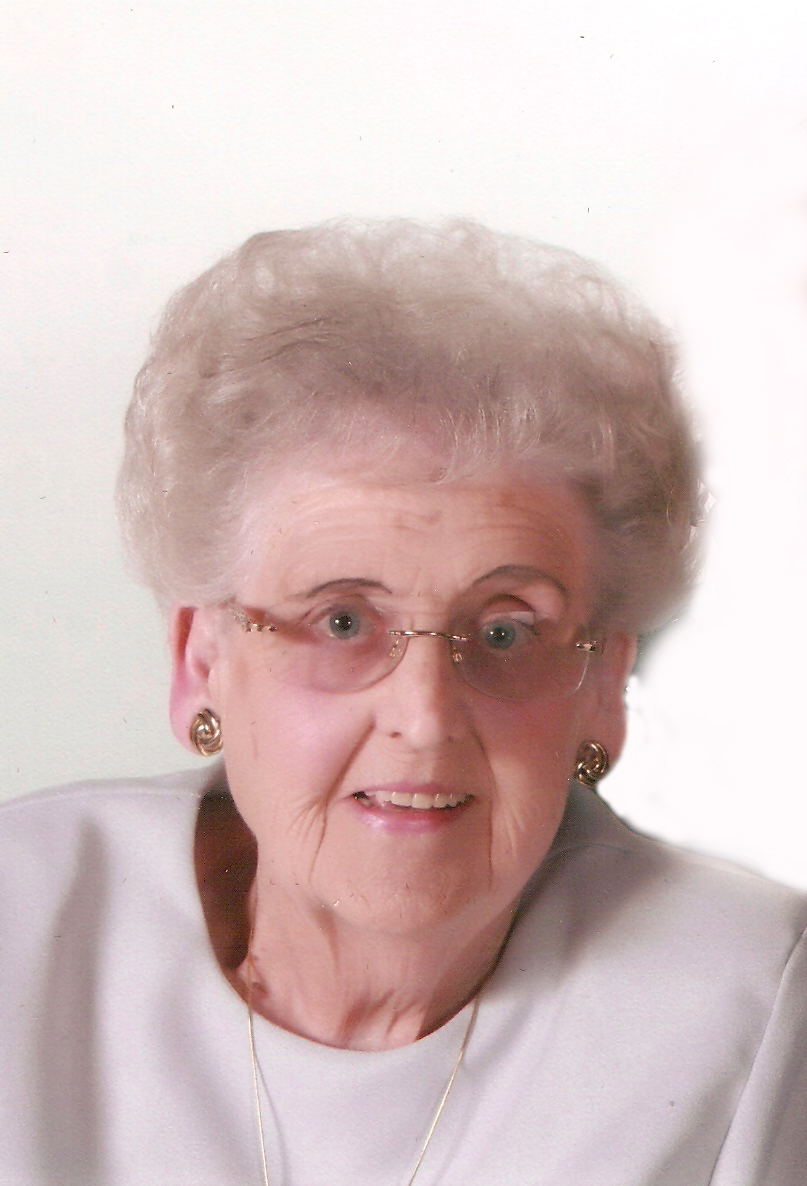 Corinne R. "Corky" Eversgerd
Visitation Dates and Times

Friday, September 14, 2012 4:00-8:00 PM
Saturday, September 15, 2012 8:00-9:45 AM

Visitation Location

Moss Funeral Home, Germantown
Service Date

Saturday, September 15, 2012

Service Time

10:00 AM

Service Location

St. Boniface Catholic Church, Germantown
Full Obituary

Corinne R. "Corky" Eversgerd, nee Schoendienst, 82, of Germantown, died Wednesday, September 12, 2012 at Breese Nursing Home.

Mrs. Eversgerd was born April 11, 1930 in Germantown to John and Laura (Heidemann) Schoendienst; they preceded her in death.

She married Jerome "AV" Eversgerd on September 30, 1950 at St. Boniface Catholic Church in Germantown; he survives in Germantown.

Also surviving are her sons, Terry Eversgerd and Kelly (Cheryl) Eversgerd all of Germantown; 2 grandchildren, Kayla and Kyle Eversgerd; a brother, Frank (Betty) Schoendienst of Belleville; a sister, Marlene (Royce) Fletcher of Germantown; a brother-in-law, Hugo Eversgerd of Indianapolis, IN; and nieces and nephews, Sharon (Michael "Buzz") Seelhoefer, Lisa (Greg) Gent, Jerry (Anna) Schoendienst, Susan Schoendienst, and Steve Schoendienst.

Corky was a homemaker, a licensed insurance producer, and the co-owner of Eversgerd Insurance Agency in Germantown.

She was a member of St. Boniface Catholic Church, Germantown American Legion Post 325 Auxiliary, and the Independent Farm Agents of Illinois.

Funeral Mass of Christian Burial will be Saturday, September 15, 2012 at 10:00 AM at St. Boniface Catholic Church in Germantown with Fr. James Buerster and Deacon Rich Bagby officiating. Interment will follow in St. Boniface Cemetery, Germantown.

Visitation will be Friday, September 14, 2012 from 4:00-8:00 PM and again on Saturday, September 15, 2012 from 8:00-9:45 AM at the Moss Funeral Home in Germantown.

Memorials can be made to the donor's choice and will be received at the funeral home.

The American Legion Auxiliary will hold services at 7:00 PM Friday evening at the funeral home.