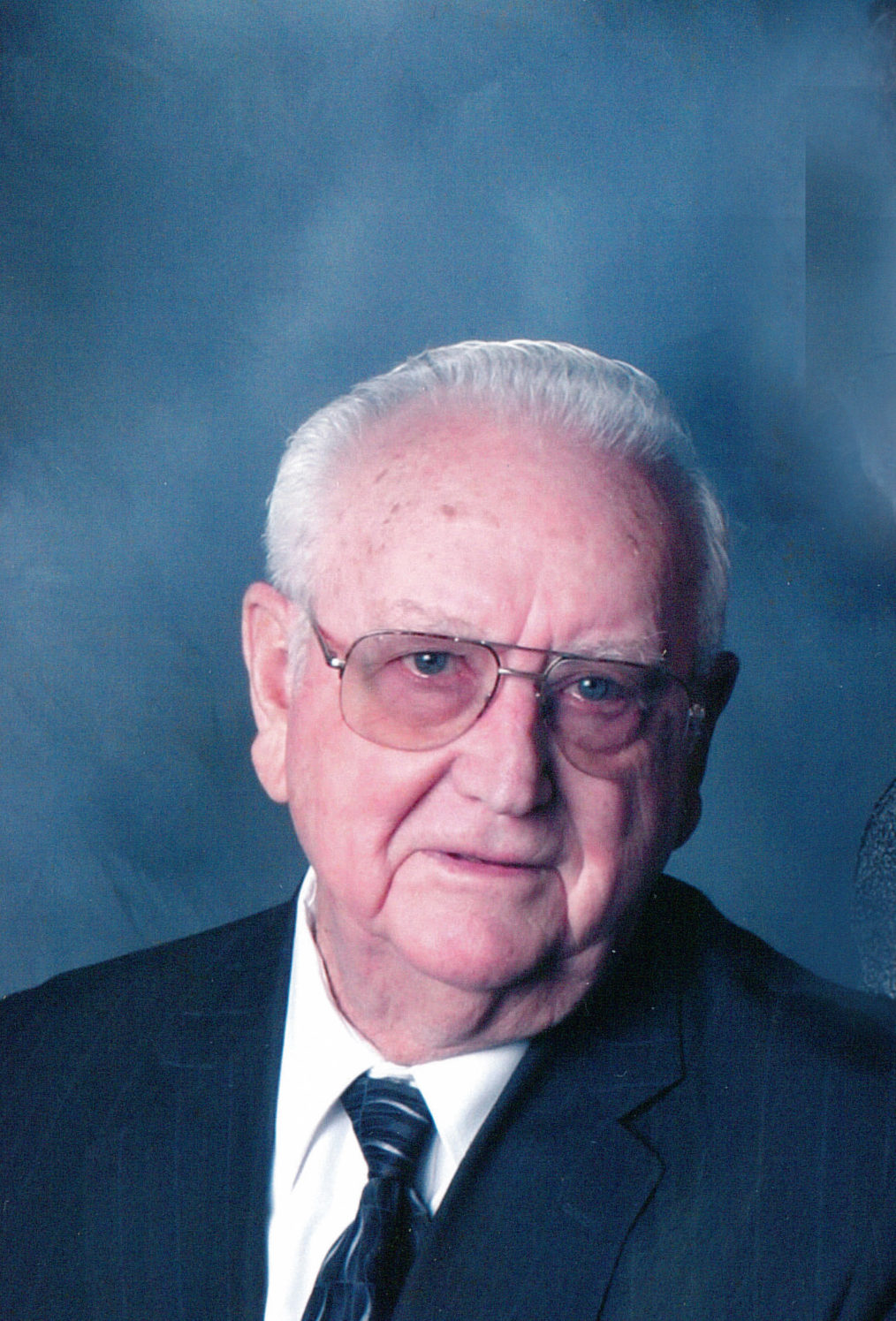 Cyril H. Voss
Visitation Dates and Times

Thursday January 30, 4:00 to 8:00 PM
~ American legion Services at 7:00 PM ~
~ Knights of Columbus Services at 7:30 M ~
Friday January 31, 8:00 to 9:30 AM

Visitation Location

Moss Funeral Home, Breese
Service Date

Friday January 31, 2014

Service Time

10:00 AM

Service Location

St. Felicitas Catholic Church, Beaver Prairie
Full Obituary

Cyril Herman Voss of Breese departed this life peacefully after a 6 year battle with cancer on January 26, 2014 at his home surrounded by his loving family.

Cyril was born in Breese on May 10, 1930

Cyril married Eleanor A. Laux October 10, 1951 at St. Felicitas Catholic Church, Beaver Prairie.

Cyril served in the U.S., Army with the Aviation Engineer Battalion as a Grader Operator from 1952 – 1954. After his military service, he started his farming in Beaver Prairie. Cyril retired from farming in 1997, and continued to help his sons on the family farm. He was a member of the Clinton County Farm Bureau, St. Felicitas Catholic Church in Beaver Prairie where he served as an Extraordinary Minister. Cyril served the Wheatfield Twsp Road District for 40 years, serving as the Road Commissioner for 32 years. He was a past member of the Clinton County Twsp. Officials. Cyril was instrumental in the formation of the Wheatfield Twsp Fire Department. He was an active member of the Fire Department for 20 years. Cyril was a director for the Breese Mutual Insurance Company for 20 years. He participated in the Just Faith Social Ministry Group. He was a member of the Breese American Legion Post 252, Breese Knights of Columbus, American Farm Heritage Museum, and a member of the St. Louis Metro Polka Club. He also participated in the Clinton County Relay for Life and the Plow for a Cure.

Cyril leaves his loving wife and family Eleanor (Laux) Voss of Breese, Dale (Carolyn) Voss of Pierron, Dennis (Amy) Voss of Carlyle, Jim (Donna) Voss of St. Rose, Glen (Denise) Voss of Carlyle, Leon (Julie) Voss of Breese, Peggy (Craig) Timmermann of Aviston, Lynn (Dave) Meddows of Trenton.

Grandchildren Audra (friend Dave), Erica (Rob), Stephanie (Stacy), Amanda (Jeremiah), Erin (Chad), Jamie, Kelly, Nick (Angela), Chris (Kayla), Zach, Luke, Leann, Kyle (friend Carli), Megan (friend Kyle) Amber, Ryan, Cami and 6 great grandchildren.

Also survived by his siblings Theodolinda "Lin" Jansen, Jerome Voss, Armella Wych, Clarence Voss, Leonard (Betty) Voss, Theodore Jr (Laura) Voss,

Sisters-in-law Bertha Voss, Helen Kniepmann

Preceded in death by his parents Theodore B. and Clara G. (Huene) Voss, a son in infancy Charles Gerard, grandsons Blake Voss, Nathan Meddows, a sister Del Becker, His father–in-law and mother-in-law Julius and Cecilia (Dumstorff) Laux, his bothers-in-law and sisters-in-law Lorraine Voss, Bernard Becker, August Jansen, Aron Wych, Leonard Laux, Raymond Kniepmann, Vincent Voss, Dorothy and Steve Haselhorst

Funeral mass of Christian burial will be Friday January 31, 2014 at 10:00 am at St. Felicitas Catholic Church in Beaver Prairie with Fr. Larry Nickels officiating. Interment St. Felicitas Cemetery.

Visitation will be Thursday January 30, from 4 to 8 PM and Friday January 31 from 8 to 9:30 AM at the Moss Funeral Home in Breese.

Breese American legion services will be held on Thursday at 7:00 PM and Knights of Columbus at 7:30 PM at the funeral home.

Memorials can be made to St. Felicitas Catholic Church Cemetery Fund, TIP Hospice, Catholic Urban Programs.