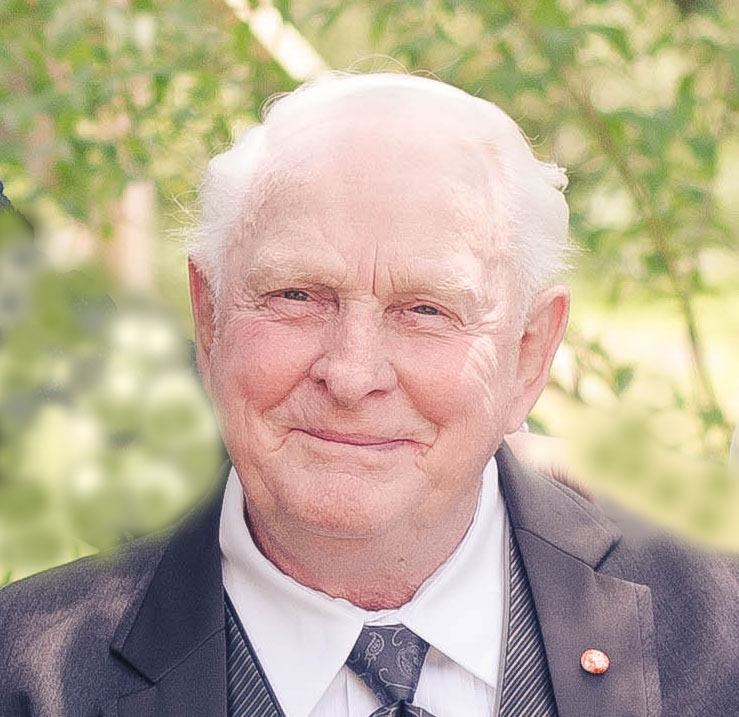 Daniel B. Langenhorst
New layer…
Visitation Dates and Times

Tuesday, October 24, 2017 9:00-10:45 a.m.

Visitation Location

St. Boniface Catholic Church, Germantown
Service Date

Tuesday, October 24, 2017

Service Time

11:00 a.m.

Service Location

St. Boniface Catholic Church, Germantown
Full Obituary

Daniel B. Langenhorst, age 75, of Aviston and formerly of Germantown, died Wednesday, October 18, 2017 at Barnes-Jewish Hospital in St. Louis, MO.

Dan was born May 28, 1942 in Germantown, a son of the late Frank "Froggy" and Cecilia, nee Schniers, Langenhorst.

In addition to his parents, he was preceded in death by brothers, Herbert and Gerald Langenhorst; father-in-law and mother-in-law, Anton and Wilhelmina "Minnie", nee Pingsterhaus, Loepker; and brothers-in-law and sisters-in-law, Norvin Kreher, George Daiber, Vic Loepker and wives Bernice and Mary, Paul "Pete" and Rosemary Loepker, Dolores Schrage, Paul Beckmann, Katie Loepker, Bernell Loepker, and Don Loepker.

He is survived by his wife JoAnn, nee Loepker, Langenhorst of Aviston whom he married July 21, 1967 at St. Cecilia Catholic Church in Bartelso; children, Todd Langenhorst of Breese, Timothy (Vicky) Langenhorst of Germantown, and Tonya (Brent) Hunsche of Alhambra; grandchildren, Paige, MaKenna, and Cailee Langenhorst, Mitchell and Blake Langenhorst and he was anticipating the birth of baby Hunsche; siblings, Betty Kreher of Belleville, Frank (Shirley) Langenhorst of Germantown, Margaret Daiber of Pierron, Jim Langenhorst of Albers, Tom (Julie) Langenhorst of Damiansville, Jerome Langenhorst of Albers, Marcel Langenhorst of Bartelso, Joe (Mary Sue) Langenhorst of Germantown, Vernon (Joann) Langenhorst of Germantown, and Darlene Langenhorst of Germantown; sisters-in-law and brothers-in-law, Rita Langenhorst of New Baden, Lee Schrage of St. Rose, Henrietta (Ben) Koch of Germantown, Elmer Loepker of Damiansville, Lou Heimann of Aviston, Geraldine (Leroy) Wiegmann of Carlyle, Marilyn (David) Buehne of St. Rose, Nancy Loepker of Beckemeyer, Netsy (Lester) Wuebbels of Germantown, and Lester (Debbie) Loepker of Germantown; and numerous nieces and nephews.

Dan was a veteran of the United States Army, retired as a union carpenter (Local 662-Belleville) and was a member of St. Boniface Catholic Church in Germantown and the Germantown American Legion Post 325. He enjoyed fishing and spending time with his grandchildren who were his pride and joy.

Memorial Mass will be Tuesday, October 24, 2017 at 11:00 a.m. at St. Boniface Catholic Church in Germantown with Fr. Dennis Voss presiding.

Visitation will be Tuesday, October 24, 2017 from 9:00-10:45 a.m. at St. Boniface Catholic Church in Germantown.

Memorials may be made to the wishes of the family (checks may be made to JoAnn Langenhorst) and will be received at the church or through Moss Funeral Home in Germantown who is serving the family.

The Germantown American Legion will hold services at 10:30 a.m. Tuesday at the church.