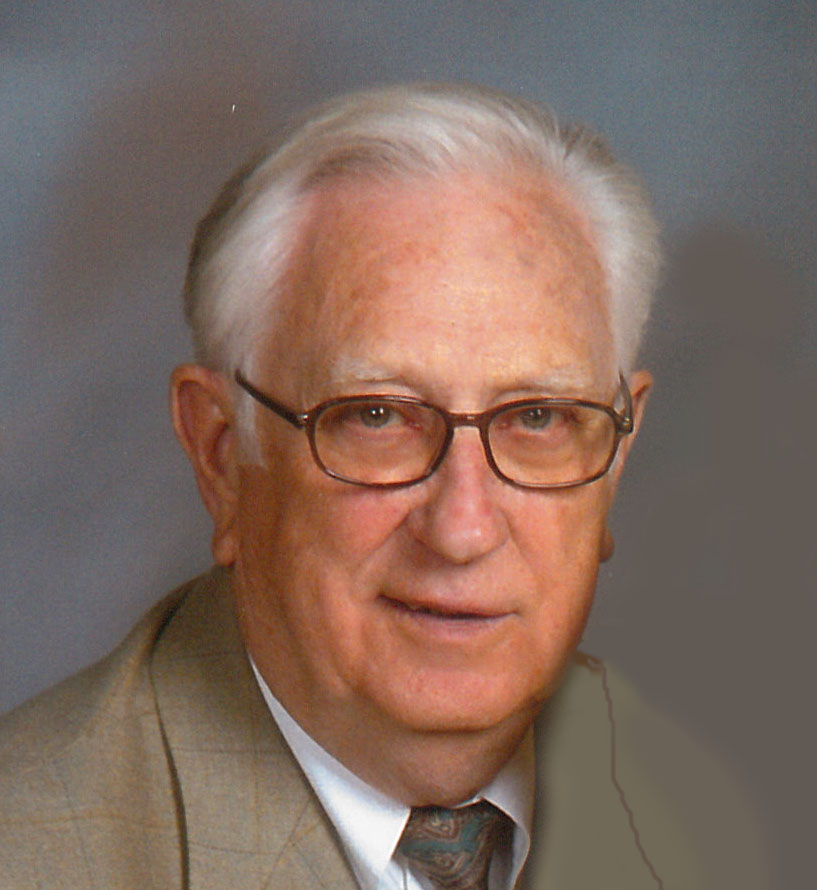 David E. Neff
Visitation Dates and Times

Monday, May 8, 2017 9:30-11:00 a.m.

Visitation Location

St. Boniface Catholic Church, Germantown
Service Date

Monday, May 8, 2017

Service Time

11:00 a.m.

Service Location

St. Boniface Catholic Church, Germantown
Full Obituary

David E. Neff, age 85 of Germantown, born June 12, 1931 in Germantown, a son of the late Theodore and Anna Katherine, nee Beckmann, Neff, died Monday, May 1, 2017 at Conway Manor in Creve Coeur, MO.

In addition to his parents, he was also preceded in death by his siblings, Estelle Boevingloh, Virginia Disana, Frances Mueller, Elmer Neff, Helen Temme, and Harold "Bud" Neff; and brothers-in-law and sisters-in-law, Edward Boevingloh, Col. Joseph Disana, USAF, Ret., Richard Mueller, Harold Temme, Francis and Laura Schuette, Alfred and Rose Woltering, Norbert and Grace Woltering, Joseph and Juliana Becker, Paul and Veronica Timmermann, Sr. Mary Myles (Rosalie) Woltering, SSND, and Charles Woltering.

Surviving is his wife, Joan R., nee Woltering, Neff of Germantown, whom he married October 8, 1957 at St. Augustine Catholic Church in Breese; his children, Debra (Curt) Bonds of Decatur, Myra (James) Thoele of Breese, Bridget (Richard) Hage of Eagan, MN, Marian (Gary) Wallberg of Dublin, OH, and Mark (Kim Evens) Neff of Fenton, MO; 8 grandchildren, Mitchell and Laura Bonds, Anna and Katherine Thoele, Connor and Matthew Hage, Jack and Kathryn Wallberg; and sisters-in-law and a brother-in-law, Helene Neff of St. Louis, Edna Woltering of Carlyle, and Daniel Woltering of Centralia.

In his youth, Dave played baseball and at the age of 17 was drafted by the Chicago Cubs and spent time in the minor leagues in Florida. He was a veteran of the United States Navy serving during the Korean War. After the service, he attended barber college and upon graduation opened his shop in Germantown. He also worked at General Motors in St. Louis until his retirement. Dave was inducted into the Clinton County Baseball Hall of Fame in 2004.

Funeral Mass of Christian Burial will be Monday, May 8, 2017 at 11:00 a.m. at St. Boniface Catholic Church in Germantown with Fr. James Buerster presiding. Interment with full military honors will follow in St. Boniface Cemetery, Germantown.

Visitation will be Monday, May 8, 2017 from 9:30-11:00 a.m. at St. Boniface Catholic Church in Germantown.

Memorials may be made to the Alzheimer's Association or to the National Parkinson Foundation and will be received at the church or through Moss Funeral Home in Germantown who is serving the family.