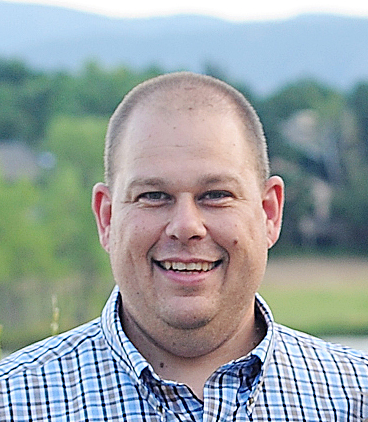 David P. "Dave" Varel
Visitation Dates and Times

Sunday, September 13, 2020  2:00-6:00 p.m.

Monday, September 14, 2020  9:00-10:30 a.m.

Visitation Location

Moss Funeral Home, Germantown
Service Date

Monday, September 14, 2020

Service Time

11:00 a.m. (Mass will be limited to 100 people)

Service Location

St. Boniface Catholic Church, Germantown
Full Obituary

David "Dave" Patrick Varel, 46, of Albers, Illinois passed away on Sunday morning, Sept. 6, 2020, at St. Joseph Hospital, Breese.

He was born on Nov. 13, 1973 to Bill and JoAnn (McQuade) Varel. Dave married Rachel Langenhorst, his high school sweetheart, on May 13, 2000 and was a devoted father to their two sons, Aidan Patrick, age 15, and Oliver Joseph, age 11.

Survivors also include his parents, Bill and JoAnn Varel, and siblings: Kent Varel and wife Chris, of St. Louis; Layne Varel of E. Alton; Laura Brady and husband Dr. James T. Brady of Eudora, KS; Jill Varel, of Bartelso; and Anne Marie Boedges and husband Jonathan Boedges of Wildwood, MO. Nieces and nephews include: Kaitlyn Piloski of St. Louis; Owen and Olivia Boedges of Wildwood, MO; and Kami Varel of Bartelso; father and mother-in-law Joe and Mary Sue, nee Kohrmann, Langenhorst of Germantown, and numerous aunts, uncles and cousins. He was preceded in death by his grandparents: William and Margaret, nee Hemker, Varel of Bartelso and Jack and Hilda, nee Hilgemann, McQuade of Carlyle; and Rachel's grandparents, Vic and Bernita, nee Michels, Kohrmann and Frank and Cecilia, nee Schniers, Langenhorst.

Dave enjoyed working side by side with his sister, Anne, at Anne Marie Design Studio in Wildwood, Missouri as the Lead Installer, Senior Craftsman and Customer Service Extraordinaire renovating homes all over St. Louis. Prior to this Dave had a career in Custom Cabinet Making as well as Broadcasting and Television. His passion was woodworking, and he loved the entire process from the sawmill to crafting a masterpiece; a skill that spans generations. This love turned full circle as he opened and operated the family nursery, Tree Little Acres, collecting acorns and planting trees native to the region. He donated and planted many seedlings in parks and for family and friends. Dave was a member of the Albers/Damiansville Knights of Columbus, International Oak Society, Heartlands Conservancy, and Secretary for the Illinois Nut Growers Association.

He also shares a love of music with his wife, sons and many friends. This started with playing drums in grade school, then playing with Yank Rickhoff's Country Band, Dale Hemker's Moonlight Riders and in High School becoming the drummer for the well- known hometown band FEEDBACK. Many memories were shared with the community through this music.

His greatest love and joy were spending time with Rachel and his sons. Family events were always memorable because of him, as he brightened every room he entered and made a friend of every person he met, going all the way back to his first job at Pizza Hut. We are all truly blessed to have had Dave in our lives. He was loved by all who knew him, and he will be deeply missed.

Funeral Mass of Christian Burial will be Monday, September 14, 2020 at 11:00 a.m. at St. Boniface Catholic Church in Germantown with Fr. James Buerster presiding.

Visitation will be Sunday, September 13, 2020 from 2:00-6:00 p.m. and again on Monday, September 14, 2020 from 9:00-10:30 a.m. at Moss Funeral Home in Germantown.(Dave's wishes were to have visitors wear shorts and BLUES attire. Masks are required for the visitation and funeral mass, and the mass will be limited to 100 people)

The Albers/Damiansville Knights of Columbus will hold services at 5:00 p.m. on Sunday evening at the funeral home.

In lieu of flowers, plants, or other gifts, donations will be accepted towards the children's education (checks payable to Rachel Varel) and will be received at the funeral home.