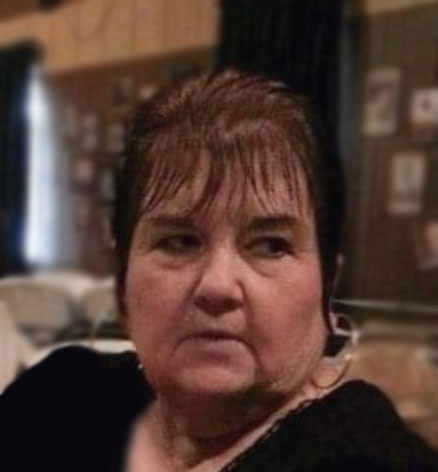 Deborah Kay "Debbie" Jourdan
Visitation Dates and Times

Tuesday, April 13, 2021  5:00-7:00 p.m.

Visitation Location

Moss Funeral Home, Breese
Service Date

Service Time

Service Location

Moss Funeral Home, Breese
Full Obituary

Deborah Kay "Debbie" Jourdan, age 65, of Beckemeyer, passed away Wednesday, March 31, 2021 at Memorial Hospital in Belleville.

She was born October 3, 1955 in Virginia, a daughter of Virginia, nee Umbarger, Pridemore-Atwater-Colvard of Breese and the late Jimmie Ray Pridemore, Sr.

In addition to her father, she was preceded in death by a brother, Jimmie Ray "Butch" Pridemore, Jr; step-fathers, Robert Atwater, Sr. and William Colvard; grandparents, Dewey and Mary Umbarger; niece, Tonya Pridemore; aunt, Kathy Umbarger; and uncle, Gary Umbarger.

Debbie is survived by her husband, Marty Jourdan of Salem; children, Kelley (fiancé Derrick Sharrow) Wesselmann of Breese, Brittany (fiancé Rue Ray) Jourdan of Carlyle, Amber Jourdan of Beckemeyer, and Kyle (friend Lizza Tyson) Jourdan of Greenville; grandchildren, Brandon Wesselmann, Isaiah Jourdan, Bo Jourdan, Ryland Jourdan, Lucas Jourdan, Cory Romine, Tiffani Lackey, and Joshie Lackey; siblings, Jennie (Mike) Warren of Centralia, and Robert Atwater, Jr. of Mt. Vernon; father-in-law and mother-in-law, Charles "Junior" and Sandy Jourdan of Kell; brothers-in-law and sisters-in-law, Rusty (Lisa) Jourdan and Randy (Kim) Jourdan all of Salem; and many nieces, nephews, great-nieces, and great-nephews.

Debbie formerly worked at Pizza Hut in Carlyle.  She was a huge fan of Elvis, enjoyed playing bingo as much as possible, but above all loved spending time with her family.

A Celebration of Life Service will be Tuesday, April 13, 2021 at 7:00 p.m. at Moss Funeral Home in Breese with Levi Hart officiating.

Visitation will be Tuesday, April 13, 2021 from 5:00-7:00 p.m. at Moss Funeral Home in Breese.

COVID-19 restrictions will be followed, masks required, social distancing, and please keep your visit brief.

In lieu of flowers, plants, and other gifts, memorials may be made to the wishes of the family and will be received at the funeral home or by mail Moss Funeral Home, 535 N. 5th, Breese, IL 62230 who is serving the family.