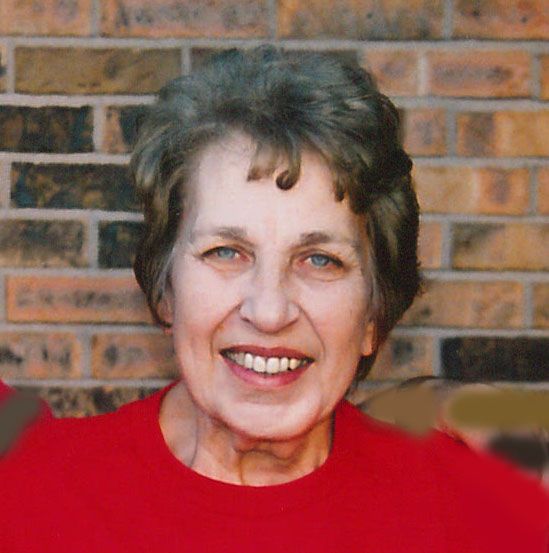 Dolores C. Brauer
Visitation Dates and Times

Tuesday, June 6, 2017 4:00-8:00 p.m.
Wednesday, June 7, 2017 8:00-9:30 a.m.

Visitation Location

Moss Funeral Home, Germantown
Service Date

Wednesday, June 7, 2017

Service Time

10:00 a.m.

Service Location

St. Boniface Catholic Church, Germantown
Full Obituary

Dolores C. Brauer, age 77, of Germantown, born November 8, 1939, a daughter of the late Fred and Eleanora, nee Schleper, Weier, died Saturday, June 3, 2017 at Memorial Hospital East in Shiloh.

In addition to her parents, she was also preceded in death by her husband George Brauer, whom she married June 12, 1962 at St. Boniface Catholic Church in Germantown, and he died March 10, 2001; siblings, Alice "Lenora" Weier, Alfred Weier, Helen Weier, Wilbert Weier, Fred Weier, Jr., Clarence Weier, and Edwin Weier; and sisters-in-law and brothers-in-law, Grace Weier, Bob and Rita Eilers, Stell Brauer, Willard Kuepfer, Dolores and Alvin Kruep.

Surviving are her children, Ken (DeAnn) Brauer of Germantown, Alan (Donna) Brauer of Germantown, Lisa (Jim) Brauer-Sternau of Swansea, and Gina (Jason) Poole of Belleville; 4 grandchildren, Kyle, Dylan, Lauren, and Jared Brauer; her extended family, Bill and Jana Eversgerd of Aviston and their children, Malina and Landon Eversgerd; sisters, Marge (Joe) Rademacher of O'Fallon and Marie (Hank) Wesselmann of Germantown; a brother-in-law and a sister-in-law, Stan Brauer of St. Jacob and Alice Kuepfer of Carlyle; and numerous nieces and nephews.

Dolores formerly worked at the Carlyle Shoe Factory, retired from Southern Farms in Germantown, and was a dog sitter for numerous families around the area. She was a member of St. Boniface Catholic Church and Altar Sodality. Dolores was a huge Elvis fan, an avid Cardinals fan, enjoyed attending church picnics where she played bingo, but most of all playing cards with her grandchildren and their friends.

Funeral Mass of Christian Burial will be Wednesday, June 7, 2017 at 10:00 a.m. at St. Boniface Catholic Church in Germantown with Fr. James Buerster presiding. Interment will follow in St. Boniface Cemetery, Germantown.

Visitation will be Tuesday, June 6, 2017 from 4:00-8:00 p.m. and again on Wednesday, June 7, 2017 from 8:00-9:30 a.m. at Moss Funeral Home in Germantown.

Memorials may be made to St. Boniface Catholic Church or to St. Vincent DePaul Food Pantry and will be received at the funeral home.