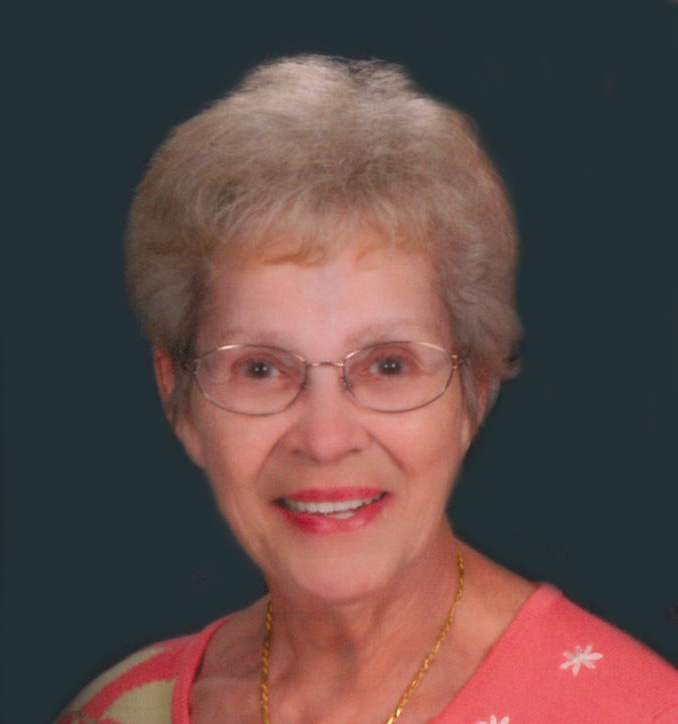 Dolores M. "Dee" Ottensmeier
Visitation Dates and Times

Monday, May 7, 2018, 4:00 p.m. to 8:00 p.m.
Tuesday, May 8, 2018, 9:00 a.m. to 10:45 a.m.

Visitation Location

Moss Funeral Home, Breese
Service Date

Tuesday, May 8, 2018

Service Time

11:00 a.m.

Service Location

St. Dominic Catholic Church, Breese
Full Obituary

Dolores M. "Dee" Ottensmeier, nee Wuebbles, 79, of Breese, died in her home surrounded by family Thursday, May 3, 2018.

She was born June 13, 1938 in Carlyle, the daughter of the late Clarence and Catherine, nee Hoh, Wuebbles.

Surviving are her husband, Norb, whom she married May 2, 1961 at St. Mary Catholic Church in Carlyle; children, Lynn (Dominic) Muscarello of Breese and Tina (Jason) Kohrmann of Germantown; seven beautiful grandchildren, Jordyn, Samantha, Peyton, and Nicholas Muscarello and Elijah, Sydney, and Alyxandra Kohrmann; sister, Virginia Dufek of Carpentersville; sisters-in-law and brothers-in-law Bernice Kampwerth of Bartelso, Gene Ottensmeier of Trenton, Mary Lou (Hank) Feldmann of Aviston, Jim Ottensmeier of Trenton, Pat Ottensmeier of Kennesaw, GA, Charlene (Rich) Hesker of Mascoutah, Rita Ottensmeier of Trenton, and Mike Kirkland of Alabaster, AL; and numerous nieces and nephews.

In addition to her parents, she was preceded in death by her brother, Eugene Wuebbles; brothers-in-law Marcellus Ottensmeier, Bernie Ottensmeier, and Wib Kampwerth; and sisters-in-law Paula Ottensmeier and Dorothy Kirkland.

Dee graduated from Mater Dei Catholic High School (Carlyle) and attended Belleville Junior College. She worked in the Airlift Contracting Division, Scott Air Force Base, prior to taking on the role of stay-at-home mom.  She was a member of St. Dominic Catholic Church and Ladies Sodality; and Catholic Holy Family Society (CHFS) Council 7, for which she served as an officer for many, many years.  Dee found it a humbling experience to be part of an organization that gives back financially to the local community.  She was also a huge advocate of Catholic education.  Dee enjoyed spending time with her family, camping, bowling, playing cards, and frequent visits to her favorite casinos where, as she told her family, she always "won." Often the center of the party, she created many memories with her family and friends, which they will forever hold dear to their hearts.

Visitation will be Monday, May 7, 2018 from 4:00 p.m. to 8:00 p.m. and Tuesday, May 8, 2018 from 9:00 a.m. to 10:45 a.m. at Moss Funeral Home in Breese.

Funeral Mass of Christian Burial will be Tuesday, May 8, 2018 at 11:00 a.m. at St. Dominic Catholic Church in Breese, with Fr. Patrick Peter and Deacon Linus Klostermann presiding.  Interment will follow in St. Dominic-St. Augustine Cemetery in Breese.

In lieu of flowers, memorials may be made to All Saints Academy Catholic School or Mater Dei Catholic High School and will be received at the funeral home.