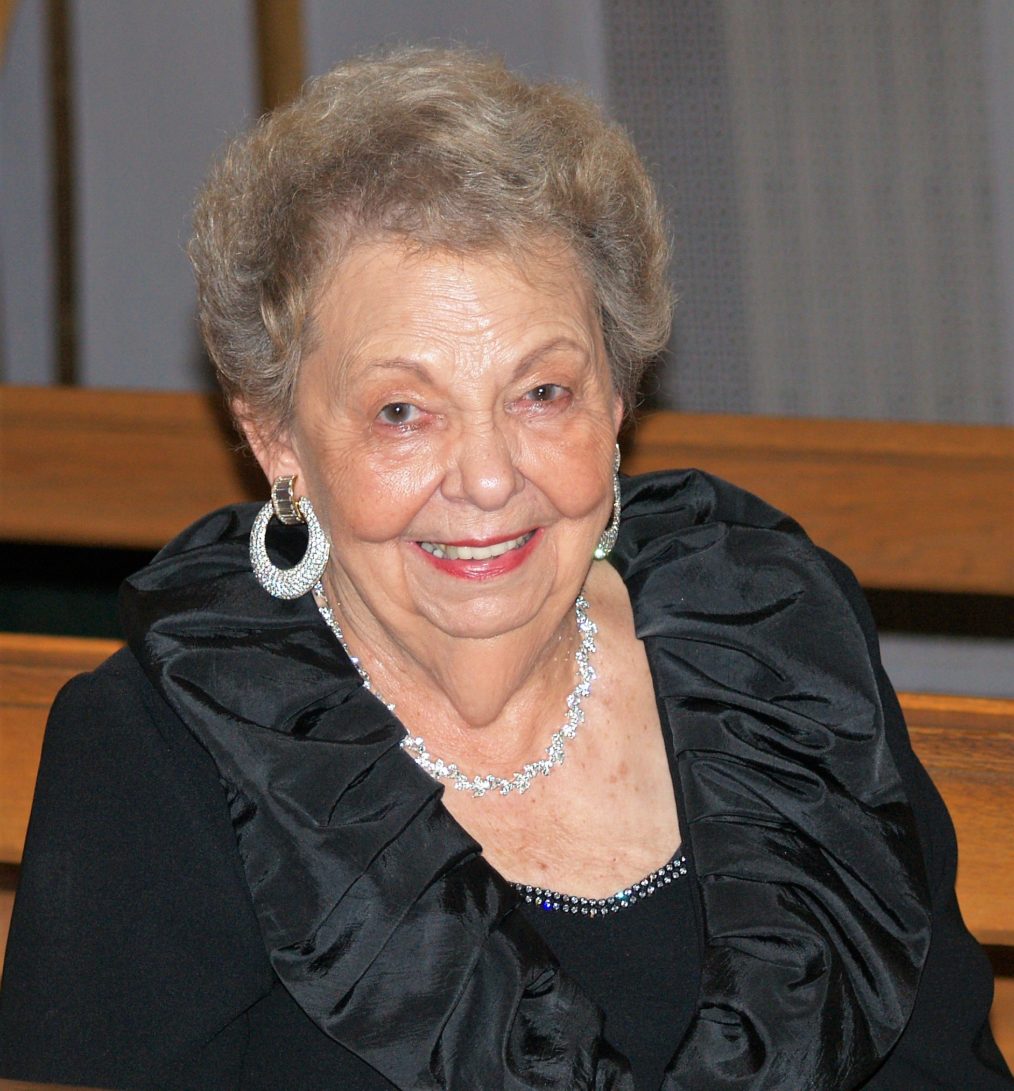 Dolores M. "Lori" Garcia
Visitation Dates and Times

Friday, February 16, 2018 from 4:00 p.m. to 8:00 p.m.
Saturday, February 17, 2018 from 9:00 a.m. to 11:30 a.m.

Visitation Location

Moss Funeral Home, Breese
Service Date

Saturday, February 17, 2018

Service Time

12:00 p.m.

Service Location

St. Dominic Catholic Church, Breese, IL
Full Obituary

Dolores M. "Lori" Garcia, age 96, of Breese, IL, died Tuesday, February 13, 2018 at St. Elizabeth's Hospital in O'Fallon, IL.  She was born August 15, 1921 in Aviston, IL, to the late Edwin and Wilhelmine, nee Spaeth, Haag.

Lori married Emil Garcia October 10, 1942 at St. Dominic Catholic Church in Breese, IL; he preceded her in death August 16, 1984.

She is survived by her children Madelyn (Martin Cody) Lane of Breese, Maura (Dave) Moss of Carlyle, and Jack (Lois) Garcia of Breese; daughter-in-law Stephanie Garcia of Findlay, OH; grandchildren, Gail (John) Steffen, Edwin (fiancée  Amber McNeil) Garcia, Mark (Tara) Garcia, Colin (Jamie) Lane, Blake (Jill) Laughter, Emily (Danny) Hollenkamp, Bill (Stephanie) Garcia, Amy (Jennifer Jakel) Garcia, Patrick (Nikki) Moss, Phillip (Kelly) Moss, and Katrina (Brent) Hanke; and great-grandchildren, Evan and Reed Garcia, Kennedy and Charlie Lane, Molly and Grace Laughter, Lillian, Penelope and Charlotte Hollenkamp, Ava and Isabel Garcia, Jackson and William Jakel, Amaree, Ali, Kate and Sara Moss, and Alden, Owen and Bennett Moss.

In addition to her parents and husband, Lori was preceded in death by her sons Billy and Phil Garcia; brother, Bob Haag; and sister-in-law, Dorothy Haag.

Lori was the co-owner of and bookkeeper for Haag Hatchery.  She was a member of St. Dominic Catholic Church, St. Dominic Altar Sodality, St. Joseph's Hospital Auxiliary, and Breese Historical Society.  She enjoyed sewing and fancy work, dancing, and candy; but especially, spending time with her great-grandchildren.

Visitation will be Friday, February 16, 2018 from 4:00 p.m. to 8:00 p.m.; and Saturday, February 17, 2018 from 9:00 a.m. to 11:30 a.m. at Moss Funeral Home in Breese.

Funeral Mass of Christian Burial will be Saturday, February 17, 2018 at 12:00 p.m. at St. Dominic Catholic Church in Breese with Fr. Patrick Peter and Deacon Linus Klostermann presiding.  Interment will follow in St. Dominic-St. Augustine Cemetery, Breese.

Memorials may be made to St. Dominic Catholic Church, All Saints Academy, or Mater Dei Catholic High School and will be received at the funeral home.