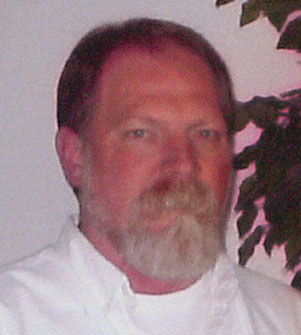 Don S. Deiters
Visitation Dates and Times

Sunday, March 19, 2017 4:00-6:00 p.m.

Visitation Location

Moss Funeral Home, Trenton
Service Location

Private graveside service at a later date
Full Obituary

Don S. Deiters, age 64 of Trenton, born May 4, 1952 in Breese to Alvin "Woody" Deiters and the late Norma, nee Scott Deiters, died Thursday, March 16, 2017 at St. Elizabeth's Hospital in Belleville.

In addition to his mother Norma Deiters, he was also preceded in death by a sister, Patricia Lea; a brother, Dennis Deiters; father-in-law and mother-in-law, Victor and Agnes, nee Voss, Von Hatten; brothers-in-law, Victor Von Hatten and Lester Trame; and sisters-in-law, Theresa Von Hatten in infancy and Carol Trame; .

Surviving is his wife Margaret "Marge", nee Von Hatten, Deiters of Trenton, whom he married March 20, 1971 at St. Francis Catholic Church in Aviston; his children, Cheryl (Dan) Koerkenmeier of St. Rose and Darrell (significant other Tiffany Graves) Deiters of Trenton; 4 grandchildren, Trevor, Brent, Jason, and Alyssa Koerkenmeier; his father, Alvin "Woody" Deiters of Trenton; siblings, Carol Henderson of Caseyville, Dave (Jane) Deiters of Grantfork, Merry Ericksen of Summerfield, Mike Deiters of Trenton, and Lee (Kelly) Deiters of Albers; sisters-in-law and brothers-in-law, Marilyn Von Hatten of New Baden, Jeanette (Danny) Huelsmann of Breese, Tom Von Hatten of Tooele, UT, Don (Faye) Von Hatten of Trenton, Barb ("Turk") Kuper of Aviston, Frannie (Larry) Goebel of St. Rose, Jeanne (Paul) Steinmann of Breese, Patty (Bill) Warfield of Marine, and Shirley Von Hatten of St. Jacob; and numerous nieces and nephews.

Don formerly worked as a mechanic at S & S Auto Body in Breese and Klasing Motors in Trenton.

Visitation will be Sunday, March 19, 2017 from 4:00-6:00 p.m. at Moss Funeral Home in Trenton.

A private graveside service will take place at a later date.

Memorials may be made to the American Diabetes Association or to the donor's choice and will be received at the funeral home.