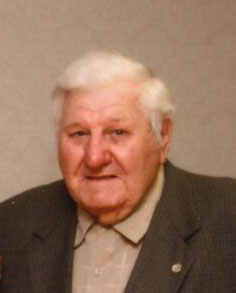 Donald R. Koch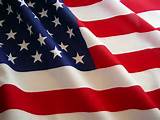 Service Date

All services are private.
Full Obituary

Donald Richard Koch, 93, of Breese, passed away at his farm surrounded by his family on the morning of November 8, 2020, after a full and rich life.

He joins his wife Esther, nee Netemeyer, Koch, whom he married on August 22, 1953, at St. Mary Catholic Church in Carlyle and who preceded him in death August 6, 2019.

Born on July 22, 1927, in Beckemeyer, the son of Frank Koch, Jr. and Laura, nee Southwick Camp, Koch, Donald was the ninth of twelve children.

Donald was a veteran of the United States Army, earning the rank of sergeant in the 127th Financial Unit, and served in the Philippines. He developed his career in mechanical engineering as a foreman for American Cryogenic Engineering Company of O' Fallon. Donald traveled the world as the company's lead technical supervisor, trouble shooter, and advisor on the equipment's construction. He set up construction sites in Saskatchewan, Canada; Guadalajara, Mexico; Kingston, Jamaica; and Okinawa, Japan. He retired from Carlisle Syn Tec System in Greenville as an evening maintenance supervisor.

For nearly 65 years, Donald and Esther raised eight children while working side by side on various construction projects near their first home in Albers. Donald was a craftsman, putting his dreams and hard work into several homes, the last being their farm in Breese. In his retirement, he loved to tinker, to help his sons and daughters on their home projects, and to be outside either relaxing on his open porch or mowing lawn. Nothing pleased him more than being surrounded by his children, grandchildren and great-grandchildren playing dominoes, watching old western movies, listening to Christmas music, taking long afternoon drives, or sitting around a camp fire. The family was blessed to have the opportunity to have Donald in the comfort of his home with the assistance of caregivers and family. He will be greatly missed by all for his passion for life, faith in God, quick sense of humor, gentleness, wisdom, and guidance.

Donald is survived by his children Susanne (James) Darr of Breese, Mark (Audrey) Koch of Highland, Matthew (special friend Mary Grapperhaus) Koch of Breese, Kristine (Kyle) Rank of Avon, IN, James (Lisa) Koch of Albers, Mary (Mark) Heffron of Trenton, and Theresa (Mike) Eilers of Albers; twenty one grandchildren Shawn Darr (fianceé Nichole Matrisch Bolton), Kelly (Stuart) Kienlen, Neal Darr, Corey (Amanda Niedzwiecki) Darr, Jared Darr, Claire Koch, Alex Koch, Victoria (Matthew ) Timmermann, Joseph Rank, Thomas Rank, Christopher (special friend Allysa Cole) Koch, Alissa (special friend Bailey Emig) Koch, Andrew Heffron, Stephanie Heffron, Joshua Heffron, Zachary Heffron, Lucas Eilers, Bryan Eilers, Jeffrey (special friend Gabby Bergmann) Eilers, and Jessica Eilers; eight great-grandchildren, Sophia, Colton and Liam Timmermann, Kaitlyn, Ryan and Connor Kienlen, and Savanah and Lillian Niedzwiecki-Darr; and sisters- in- law Marcella Netemeyer and Monica Netemeyer.

He was preceded in death by his parents; wife; son Thomas Koch; grandson Ryan Darr; and siblings and in-laws Francis Koch, Mary and August Kuczka, Helen Jarvis, Stella and George Gordon, Joseph Koch, Josephine and Harley Hawkins, Gertrude and Anthony Voss, Henry and Maxine Koch, Juliana Koch, Patricia Koch, Normalene Koch, Matthew and Marcia Netemeyer, Clarence and Rita Netemeyer, Harold Netemeyer, and Cletus Netemeyer.

Funeral Mass of Christian Burial will be private. Interment will be in St. Bernard Cemetery in Albers.

In lieu of flowers, plants, and other gifts, memorials may be made to Mater Dei Catholic High School, All Saints Academy, St. Bernard Cemetery Fund in Albers, and St. Anthony Cemetery Fund in Beckemeyer and will be received at church or through Moss Funeral Home, who is serving the family (535 N. 5th St., Breese, IL, 62230).