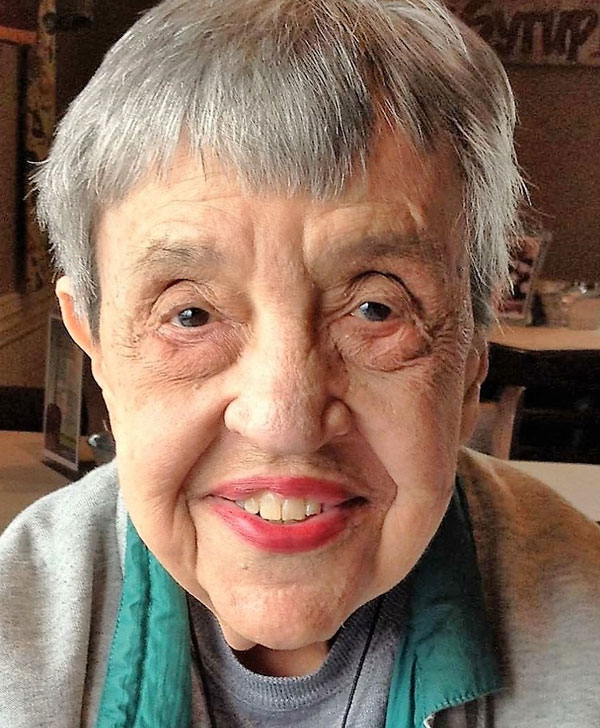 Doris E. Ray
Visitation Dates and Times

Sunday, September 17, 2017, 5:00 p.m. to 8:00 p.m.
Monday, September 18, 2017, 9:00 a.m. to 10:00 a.m.

Visitation Location

Moss Funeral Home, Trenton
Service Date

Monday, September 18, 2017

Service Time

Service Location

Moss Funeral Home, Trenton
Full Obituary

Doris E. Ray, age 88, of Ruma, formerly of Trenton, died Wednesday, September 13, 2017 at Randolph Regional Care in Red Bud.

She was born April 13, 1929 in Trenton, a daughter of the late Arthur and Eleanor, nee Vollet, Niemeyer.

Surviving are her children Cheryl (Larry) Scherle of Ruma, Michael (Doris) Ray of Riverton, and Lori Ray of Belleville; grandchildren Alicia (Garrett) Harney of Springfield and Christopher and Tyler Scherle of Ruma; and great-grandchild Sophia Harney.

In addition to her parents, she was preceded in death by her brother Fr. Arthur Niemeyer.

Formerly, Doris served as a secretary at Scott Air Force Base in Belleville. She was a member of St. Teresa Catholic Church in Belleville, St. Elizabeth's Hospital Volunteers in Belleville, and St. Mary Altar Sodality in Trenton; former member of St. Mary Catholic Church in Trenton; and a volunteer at Trenton Public Library.

Funeral Service will be Monday, September 18, 2017 at 10:00 a.m. at Moss Funeral Home in Trenton with Fr. Jim Deiters presiding.

Visitation will be Sunday, September 17, 2017 from 5:00 p.m. to 8:00 p.m., and Monday, September 17, 2017 from 9:00 a.m. to 10:00 a.m. at Moss Funeral Home in Trenton.

Memorials may be made to the donor's choice and will be received at the funeral home.