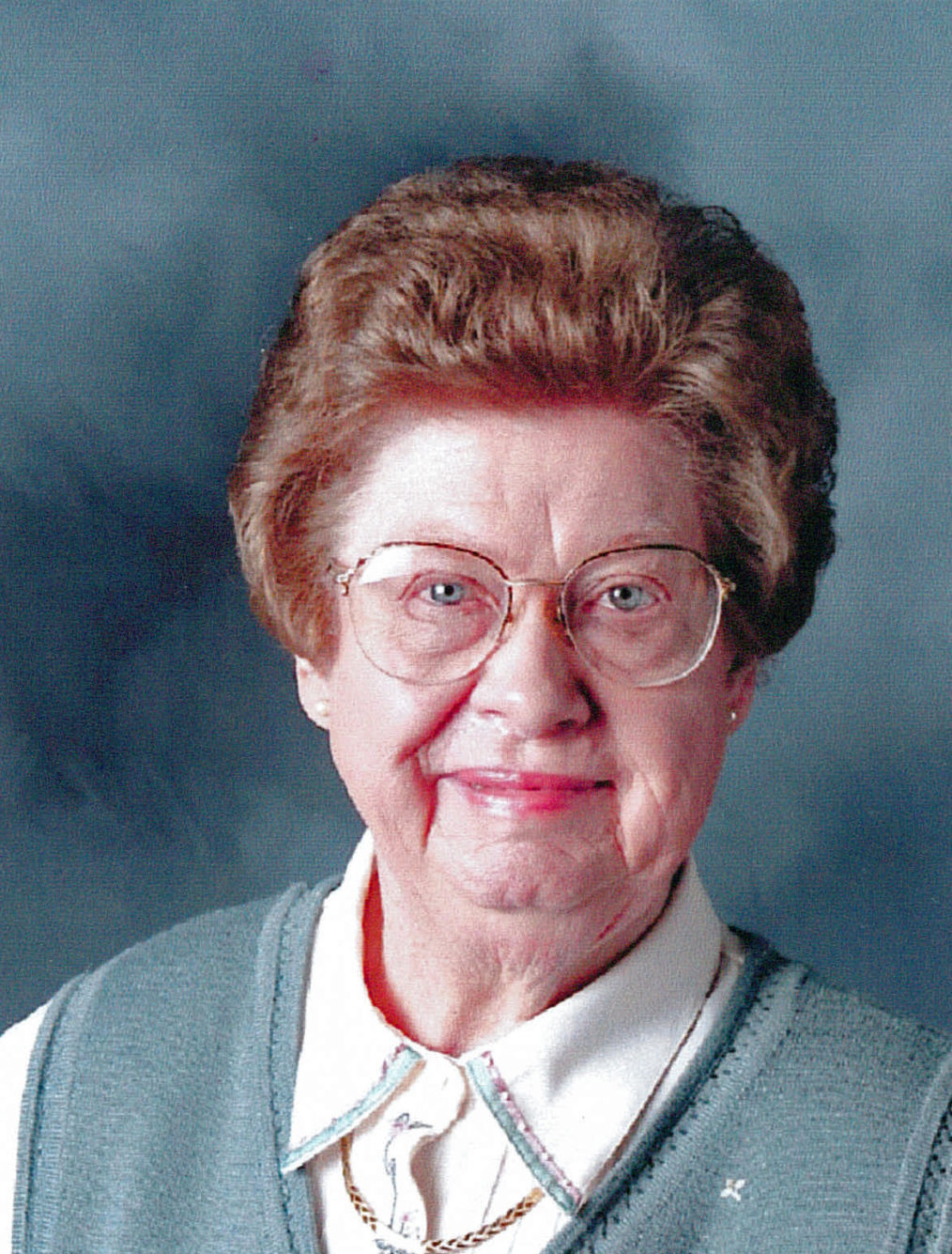 Dorothy A. Huelsmann
Visitation Dates and Times

Thursday, November 7, 2013 4:00-8:00 pm
Friday, November 8, 2013 8:00-9:30 am

Visitation Location

Moss Funeral Home, Breese
Service Date

Friday, November 8, 2013

Service Time

10:00 am

Service Location

St. Francis Catholic Church, Aviston
Full Obituary

Dorothy A. Huelsmann, nee Kampwerth, 87, of Aviston, died Monday, November 4, 2013 at St. Joseph's Hospital in Highland.

Mrs. Huelsmann was born October 6, 1926 in Beckemeyer to Herman and Wilhelmina (Schmuck) Kampwerth; they preceded her in death.

In addition to her parents, she was also preceded in death by a brother, Paul Kampwerth; father-in-law and mother-in-law, Benedict and Cecilia (Schrage) Huelsmann; brothers-in-law and sisters-in-law, Vince Huelsmann, Eugene and Marcella Huelsmann, Marcella Huelsmann in childhood, and Paul Huelsmann in childhood.

She married Andrew Huelsmann on June 15, 1954 at St. Anthony Church in Beckemeyer; he survives in Aviston.

Also surviving are her children, Eileen (Dennis) Schwierjohn of Pocahontas, Stanley (Valerie) Huelsmann of Aviston, Karen (Barry) Alexander of Breese, and Janice (John) Niemeyer of Breese; 9 grandchildren and 2 step-grandchildren, Kim (Keith) Ratermann, Brian Schwierjohn, Kayla (Stephen) Linenfelser, Amanda Huelsmann, Janelle Huelsmann, Brent Huelsmann, Michelle Alexander, Ryan Alexander, Erica Niemeyer, Abby Niemeyer, and Jared Niemeyer; 1 great-grandson, Carter Ratermann; siblings, Wilbert "Wib" (Bernice) Kampwerth of Bartelso, Ralph (Norma) Kampwerth of Carlyle, Rosemary Kampwerth of Beckemeyer, Julius "Rookie" (Aggie) Kampwerth of Breese, and Jim (Elaine) Kampwerth of Beckemeyer; brothers-in-law and sisters-in-law, Clarence (Judy) Huelsmann of St. Rose, Marcellus (Dolores) Huelsmann of Beckemeyer, and Bernice Huelsmann of Trenton; and numerous nieces and nephews.

Dorothy was a homemaker and a member of St. Francis Catholic Church and Altar Sodality in Aviston.

Funeral Mass of Christian Burial will be Friday, November 8, 2013 at 10:00 am at St. Francis Catholic Church in Aviston with Fr. Daniel Friedman officiating. Interment will follow in St. Francis Cemetery, Aviston.

Visitation will be Thursday, November 7, 2013 from 4:00-8:00 pm and again on Friday, November 8, 2013 from 8:00-9:30 am at the Moss Funeral Home in Breese.

Memorials can be made to the donor's choice and will be received at the funeral home.