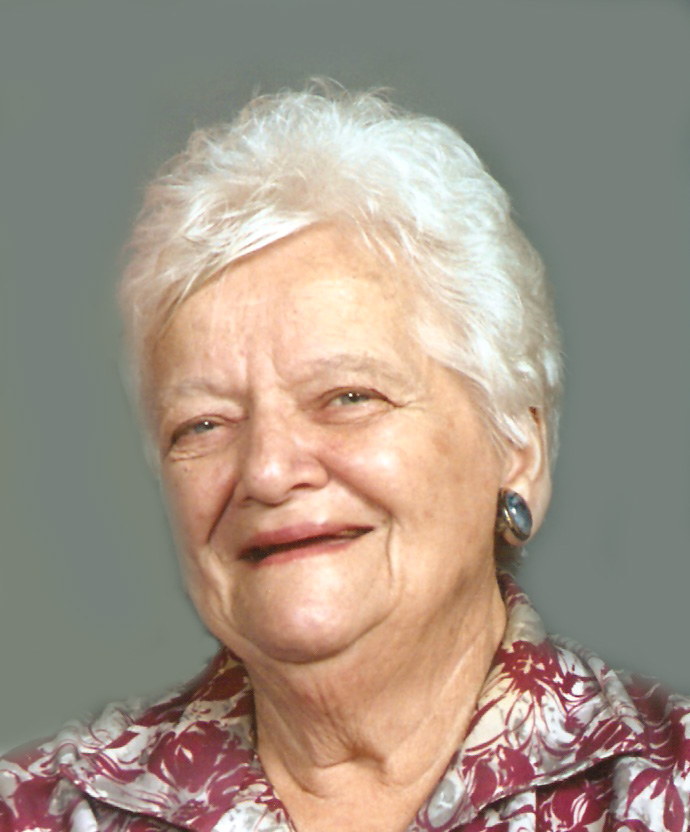 Dorothy Tebbe
Visitation Dates and Times

Tuesday, August 12, 2014 4:00-8:00 pm
Wednesday, August 13, 2014 9:00-10:45 am

Visitation Location

Moss Funeral Home, Germantown
Service Date

Wednesday, August 13, 2014

Service Time

11:00 am

Service Location

St. Boniface Catholic Church, Germantown
Full Obituary

Dorothy J. Tebbe, nee Benhoff, 86, of Breese, died Friday, August 8, 2014 at her residence.

Mrs. Tebbe was born October 2, 1927 in Breese to Anthony and Veronica (Hoh) Benhoff; they preceded her in death.

In addition to her parents, she was also preceded in death by brothers, Leonard Benhoff and Sylvester Benhoff; a sister, Marcella "Sally" Reiner; and sisters-in-law and brothers-in-law, Marie Benhoff, Frank Reiner, Leona and Al Bruns.

She married Eugene Tebbe on October 2, 1951 and he survives in Breese.

Also surviving are her children, Eugene (Annette) Tebbe of Breese and Marilyn (friend Ben Hall) Tebbe of Mattoon; 4 grandchildren, Jeremy (fiancée Stacey Brammeier) Tebbe, Emily Tebbe, Jared (friend Brooke Kniepmann) Tebbe, and Valerie Tebbe; a brother, Anthony "Tony" (Aggie) Benhoff of Breese; and a sister, Mary Ann (Don) Schmitz of Carlyle.

Dorothy was a homemaker and enjoyed gardening, quilting, playing cards, and spending time with her grandchildren.

She was a member of St. Boniface Catholic Church and Altar Sodality.

Funeral Mass of Christian Burial will be Wednesday, August 13, 2014 at 11:00 am at St. Boniface Catholic Church in Germantown with Fr. James Buerster and Deacon Rich Bagby officiating. Interment will follow in St. Boniface Cemetery, Germantown.

Visitation will be Tuesday, August 12, 2014 from 4:00-8:00 pm and again on Wednesday, August 13, 2014 from 9:00-10:45 am at the Moss Funeral Home in Germantown.

Memorials can be made to St. Boniface Church and will be received at the funeral home.