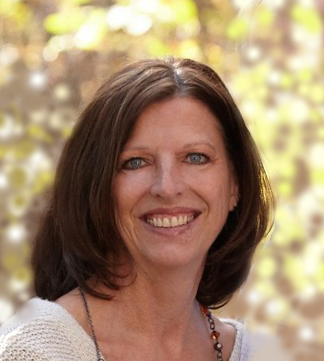 Eileen F. Boeckmann
Visitation Dates and Times

Friday, January 5, 2018  4:00-8:00 p.m.

Visitation Location

Moss Funeral Home, Breese
Service Date

Saturday, January 6, 2018

Service Time

10:00 a.m.

Service Location

St. Augustine Catholic Church, Breese
Full Obituary

Eileen Frances Boeckmann, nee Hollenkamp, age 62 of Breese, IL passed away peacefully at home on Tuesday, January 2, 2018. She fought a short but fierce battle with cancer that couldn't rob her of her radiant smile or positive attitude. Although her time on this earth was far too short, hers was a life well lived.

She was born on April 11, 1955 to the late Norbert and Estella (Wiegmann) Hollenkamp. She grew up in Aviston, IL, the youngest of nine children. In her humble opinion, her parents stopped having children once they produced the perfect child. She enjoyed playing on the farm as a child, and as the youngest, wasn't expected to do many chores, but was able to spend time developing her adventurous and daring personality. She attended Aviston Grade School and graduated from Mater Dei High School in 1973.

She married the love of her life, James "Jim" Boeckmann, on April 23, 1977 at St. Francis Church in Aviston, IL. Together they embarked on numerous adventures, and built a beautiful life together over the past 40 years. They raised three children who carry on her adventurous and caring spirit. Eileen adored her grandchildren and cherished the time she spent with them. She always had the best ideas for fun, imaginative things to do, and her grandchildren benefitted from her fearless nature. Eileen was always the life of any party and enjoyed any opportunity to get together with her loved ones, usually one of the last to leave any party.

She started working in the accounting field right out of high school. She worked for General American in St. Louis, MO, Robert Marti, CPA in Highland, IL, and RalCorp Holdings Co in St. Louis, MO from which she retired in 2014. She also worked part-time for Engelmann Construction since retirement. She loved working, and cherished the many friendships she made at work and through managing the company golf league.

She was incredibly active throughout her entire life. She loved sports, and was always either playing or coaching something. She played in several leagues, and excelled at everything she did. She played softball, golf, tennis, pool, bowling, and volleyball. She also ran in several races, often with no prior training beforehand, just showing up and usually winning a medal. She played in the Senior Olympics for over a decade, travelling and winning medals with "Abe's Babes". She loved to travel, visiting loved ones and going on family vacations. One of her favorite pastimes was camping with her husband, Jim, and dog, Bella, in their camper.

In addition to her parents, she was also preceded in death by brothers, Jerry Hollenkamp, Norman Hollenkamp, and Marvin Hollenkamp, father and mother-in-law, Charlie and Rose (Korte) Boeckmann, sisters-in-law, Lou Hollenkamp and Betty Hollenkamp, a brother-in-law, Charles Boeckmann, a nephew, Richard Boeckmann.

She is survived by her husband, her children: Jamie (Adam) Fields of Breese, Nichole (Aaron) Fields of Brooklyn, NY, and Ryan Boeckmann of Breese; three grandchildren: Ellie and Henry Fields, and Harper Fields; her siblings: Dennis (Susie) Hollenkamp of Carlyle, Ron (Diane) Hollenkamp of Aviston, Rich (Mary) Hollenkamp of Breese, Janice (Carl) Haas of Bowling Green, KY, and Margie (Wayne) Kiefer of New Baden; her in-laws: Jane Hollenkamp of Aviston, Aggie (Butch) Wellen of Highland, Maxine (Jack) Graves of Wichita, KS, Bob Boeckmann of Bartelso, and Jerry (Patti) Boeckmann of Belleville; as well as numerous nieces and nephews.

Eileen was larger-than-life, so she will survive death. Those of us who knew her will never forget her.

Funeral Service will be Saturday, January 6, 2018 at 10:00 a.m. at St. Augustine Catholic Church in Breese with Deacon Charles Litteken presiding. Private inurnment will follow in St. Dominic/St. Augustine Cemetery, Breese with a Celebration of Life at Hidden Lake Winery after the interment.

Visitation will be Friday, January 5, 2018 from 4:00-8:00 p.m. at Moss Funeral Home in Breese.

Memorials may be made to Mater Dei Catholic High School, Community Link, or to Camp Ondessonk and will be received at the funeral home.