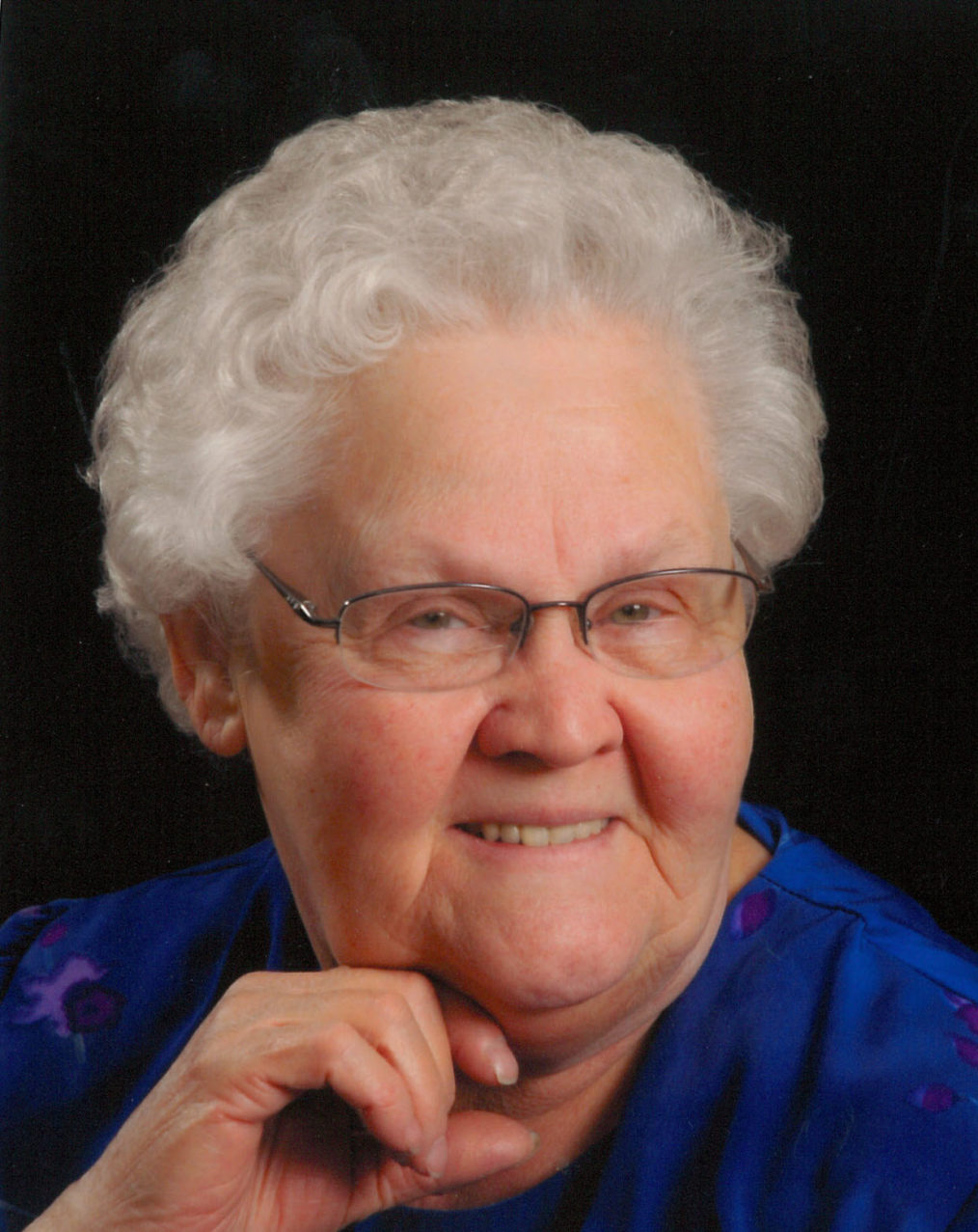 Elaine M. Hilmes
Visitation Dates and Times

Tuesday, December 6, 2016  4:00-8:00 p.m.

Wednesday, December 7, 2016  11:00 a.m.-12:30 p.m.

Visitation Location

Moss Funeral Home, Breese
Service Date

Wednesday, December 7, 2016

Service Time

1:00 p.m.

Service Location

St. Mary's Catholic Church, Carlyle
Full Obituary

Elaine M. Hilmes, nee Wildhaber, age 77 of Carlyle, born April 11, 1939 in Breese, a daughter of the late Rose W., nee Hermeling, and August G. Wildhaber, Sr., died Sunday, December 4, 2016 in Centralia.

Elaine married Alvin J. Gebke and they later divorced. She then married John B. Hilmes on July 14, 1980 in Carlyle and he preceded her in death on April 17, 1990.

In addition to her parents and husband, she was also preceded in death by a grandson Nathan Gebke; a sister, Dorothy Kampwerth; brothers, Lavern Wildhaber, Alfred Wildhaber, Jerome Wildhaber, Donald Wildhaber, and Wayne Wildhaber; a brother-in-law and sisters-in-law, George Kampwerth, Eleanor Wildhaber, and Erma Wildhaber; and a nephew, Paul Wildhaber.

Surviving are her daughters, Eva Gebke-Guthrie of Carlyle, Gerilyn Caldwell of Aurora, CO, Carolyn Gebke of Breese, Janice Gebke of Breese, and Paula Gebke of Centralia; a step-daughter, Bonnie Theders of Washington; grandchildren, Scott (Shelby) Guthrie, Jason Lippert, Ryan (Shannon) Lippert, Royce (Meagan) Lippert, David (friend Chelsey Johnston) Sickler, III, Tyler Sickler, David (Haruna) Erickson, Adam Erickson, and Ehrin Erickson; great-grandchildren, Drake and Meagan Guthrie, Mason, Matthew, and Kaitlin Lippert, Sean and Nolan Lippert, and Naomi Sickler; two step-great-grandchildren, Chase and Natalie; a sister, Marilyn Kitchen of Breese; and brothers, August (Evy) Wildhaber of Bartelso and Norbert (Marcella) Wildhaber of Germantown; and nieces and nephews.

Elaine retired as a seamstress from the Demoulins Brothers and Co. in Greenville. She was a member of St. Mary's Catholic Church in Carlyle, Daughters of Isabella Precious Blood Circle 718, Breese American Legion Post 252 Auxiliary, and the Carlyle VFW Post 3523 Auxiliary.

Funeral Mass of Christian Burial will be Wednesday, December 7, 2016 at 1:00 p.m. at St. Mary's Catholic Church in Carlyle with Fr. George Mauck presiding. Interment will follow in St. Mary's Cemetery, Carlyle.

Visitation will be Tuesday, December 6, 2016 from 4:00-8:00 p.m. and again on Wednesday, December 7, 2016 from 11:00 a.m. to 12:30 p.m. at the Moss Funeral Home in Breese.

Memorials in Elaine's memory may be made to her daughter Carolyn Gebke for her ongoing rehabilitation.

The Daughters of Isabella will hold services at 6:45 p.m. and the Breese American Legion Post 252 Auxiliary will hold services at 7:00 p.m. Tuesday evening at the funeral home.