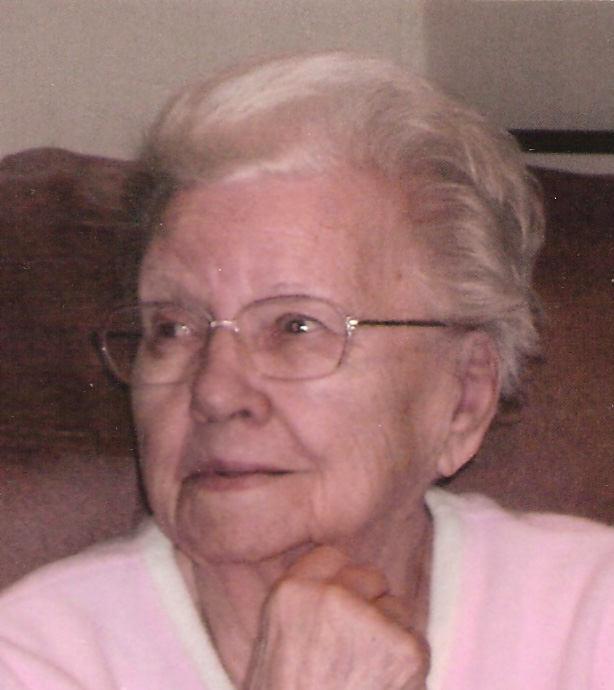 Elizabeth A. "Betty" Deboise
Service Date

Saturday, August 23, 2014

Service Time

10:00 a.m.

Service Location

St. Mary's Catholic Church, Trenton
Full Obituary

Elizabeth A. "Betty" Deboise, nee Antons, 90, formerly of Trenton, died Wednesday, July 23, 2014 at Rennes Health and Rehab Center in Appleton, WI.

Mrs. Deboise was born March 31, 1924 in Papen burgh, Germany to John and Marie (Lenger) Antons; they preceded her in death.

She married George Deboise on June 16, 1945 at St. Thomas the Apostle Church in Woodhaven, NY; he preceded her in death on July 29, 2008.

In addition to her parents and husband, she was also preceded in death by sisters, Mary O'Grady and Helen Donnelly; and a son-in-law, Vern Schirmacher.

Surviving are her daughters, Kathi Schirmacher of Menasha, WI, Pat Waldrop of Menasha, WI and her children, Ryan and Logan; Teri Escobedo of Buena Park, CA and her children, Margaret and Jonathan; Judy Martin and husband Jim of Menasha, WI and their son and grandchildren, Jason (Alexis, Allison, and Ava); and Ginny Cassista of Trenton and her children and grandchildren, Darryl and wife Rachel (Christopher), Jennifer (Dakota), Stephanie, and Amanda (Brandi, and Branton); and a sister, Margaret Quelli of Hicksville, KY.

Betty was employed in Cosmetic Sales and was a member of St. Mary's Catholic Church, Trenton, IL.

A Memorial Mass will be Saturday, August 23, 2014 at 10:00 a.m. at St. Mary's Catholic Church in Trenton with Fr. Joseph Rascher officiating. Interment will follow in St. Mary's Cemetery, Trenton, IL.

Memorials can be made to St. Jude's Children Research Hospital and will be received at the church or through Moss Funeral Home, 105 S. Main St., Trenton, IL 62293 who is in charge of the arrangements.