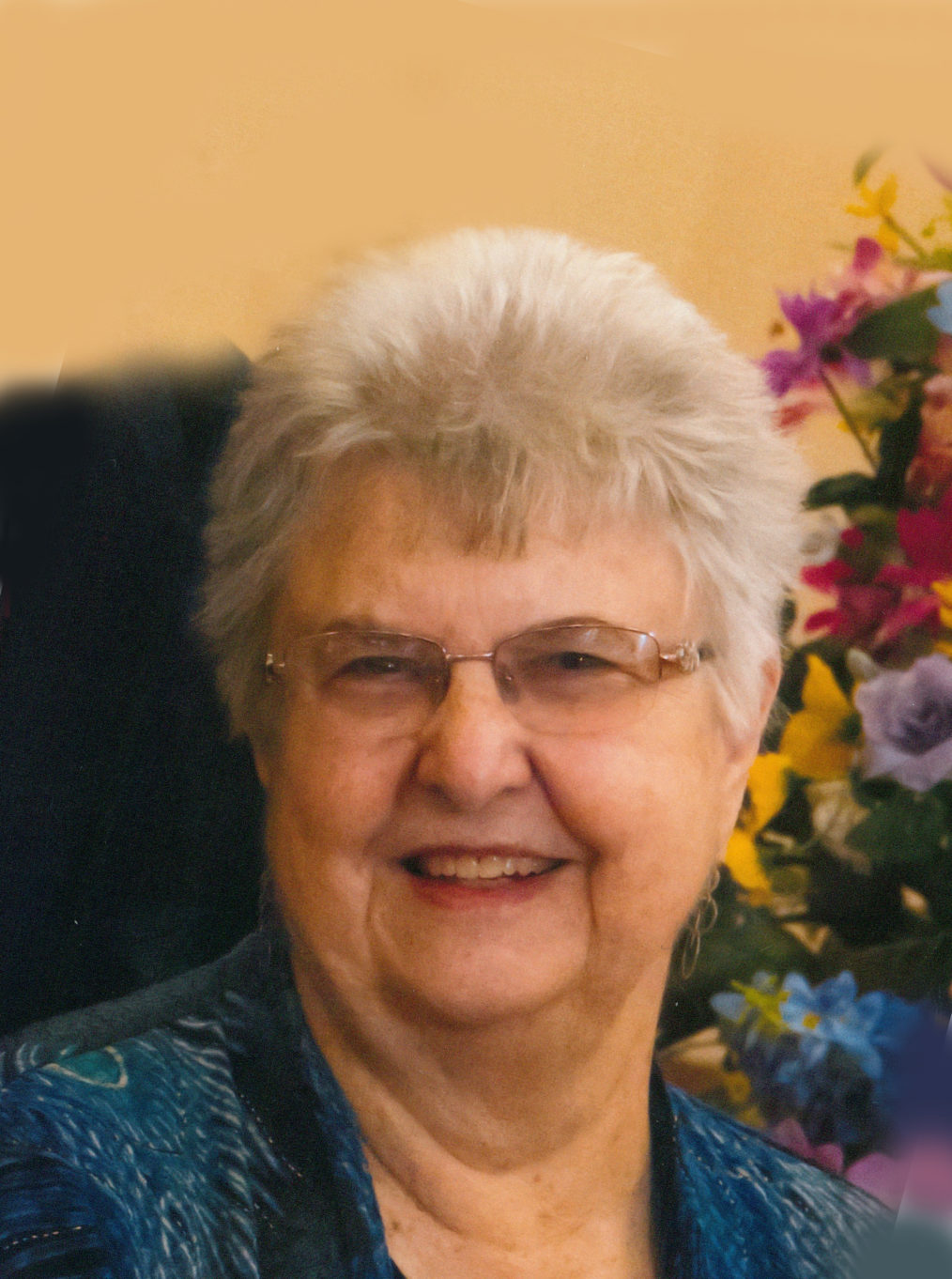 Elizabeth M. "Betty" Wilke
Visitation Dates and Times

Friday, July 26, 2013 4:00-8:00 pm
Saturday, July 27, 2013 8:00-10:30 am

Visitation Location

Moss Funeral Home, Breese
Service Date

Saturday, July 27, 2013

Service Time

11:00 am

Service Location

St. Rose Catholic Church
Full Obituary

Elizabeth M. "Betty" Wilke, nee Heimann, 74, of St. Rose, died Tuesday, July 23, 2013 at her residence.

Mrs. Wilke was born September 5, 1938 in Centralia to William "Bill" and Emma (Langenhorst) Heimann; they preceded her in death.

In addition to her parents, she was also preceded in death by brothers-in-law, Joseph Wilke and David Huelsmann; and her Godchild and nephew, Matthew Deien.

She married Felix Wilke on June 19, 1957 at St. Bernard Catholic Church in Albers; he survives in St. Rose.

Also surviving are her children, Sharon (Tom) Knebel of Breese, Deb (Roger) Munie of Pierron, Joyce (Kevin) Korte of St. Rose, and Ken (Renee) Wilke of St. Rose; 12 grandchildren, Jessica (Phillip) Hemker, Christopher "CJ" Knebel, Jennifer Knebel, Emily (Kyle) Korte, Michael Varnum, Ryan Varnum, Aaron (Noel) Korte, Ashlee Korte, Brock Wilke, Patrick Wilke, Benjamen Wilke, and Claire Wilke; 5 great-grandchildren, Cecilia Hemker, Alexa and Paige Korte, Charlee and Preslee Korte; a sister, Janet (Melvin) Deien of Breese; brothers, Virgil (Janet) Heimann of Albers and William "Bill" (Jean) Heimann of Wichita, KS; sisters-in-law and brothers-in-law, Rosemary (Roland) Kampwerth of Carlyle, James Wilke of St. Rose, Florence Huelsmann of rural Breese, Ruth (Jerry) Endres of Breese, and Bill (Carol) Wilke of Colorado; and numerous nieces, nephews, and friends.

Betty was the current co-owner of Wilke Truck Service, Inc. in St. Rose and was a member of St. Rose Church where she was in the Ladies Sodality, Choir, and served as Eucharistic Minister, St. Rose Development Club, and was on the Southern Advisory Board of Midwest Truck.

Funeral Mass of Christian Burial will be Saturday, July 27, 2013 at 11:00 am at St. Rose Church with Fr. Edward Schaefer officiating. Interment will follow in St. Rose Cemetery.

Visitation will be Friday, July 26, 203 from 4:00-8:00 pm and again on Saturday, July 27, 2013 from 8:00-10:30 am at the Moss Funeral Home in Breese.

Memorials can be made to Hospice of Southern Illinois, St. Rose Choir, of to the donor's choice and will be received at the funeral home.