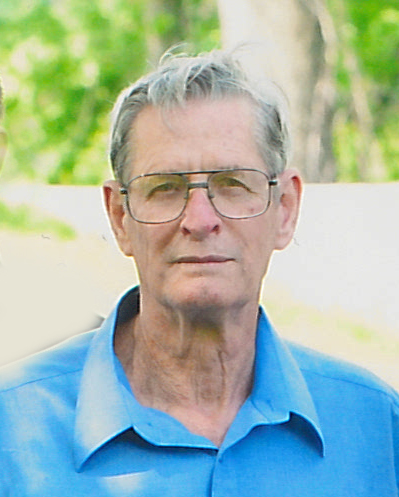 Ervin J. "Ervie" Diesen
Visitation Dates and Times

Sunday, March 15, 2015 2:00-6:00 p.m.
Monday, March 16, 2015 8:00-9:30 a.m.

Visitation Location

Moss Funeral Home, Germantown
Service Date

Monday, March 16, 2015

Service Time

10:00 a.m.

Service Location

St. Boniface Catholic Church, Germantown
Full Obituary

Ervin J. "Ervie" Diesen, age 72 of Germantown, died Friday, March 13, 2015 at St. Joseph's Hospital in Breese.

Mr. Diesen was born April 7, 1942 in Breese to George and Anna, nee Sprehe, Diesen; they preceded him in death.

In addition to his parents, he was also preceded in death by brothers, Elmer "Drake" Diesen and Walter "Skip" Diesen; a sister, Dolores Lohman; father-in-law and mother-in-law, Joseph and Elizabeth, nee Peters, Beer; and sisters-in-law and brothers-in-law, Ginny Diesen, Jo and Jim Bryan, and Pat Beer.

Surviving is his wife Betty, nee Beer, Diesen of Germantown, whom he married on September 12, 1964 at St. Cecilia Catholic Church in Bartelso; his children, Tammy (Ken) Albers of Germantown, Scott (Chris) Diesen of Beckemeyer, Joe (Lori) Diesen of Breese, and Sr. Amy Diesen, OSF of St. Louis; 8 grandchildren, Haley, Hannah, Ethan, and Evan Albers, Jaden and Drew Diesen, Baileigh and Kolten Diesen; brothers, Robert (Sue) Diesen of Jacksonville, FL and Leroy (Jean) Diesen of Germantown; sisters, Helen Wuebbles of Germantown and JoAnn (Gene) Gebke of Bartelso; brothers-in-law and sisters-in-law, Harold "Butch" Lohman of Germantown, Jane Diesen of Germantown, Jerome Beer of Indianapolis, IN, Virgil (Martha) Beer of St. Charles, MO, Tom (Cheryl) Beer of Overland Park, KS, and Bernice (Frank) Pollmann of New Baden; and numerous nieces and nephews.

Ervie was the owner of Diesen Roofing in Germantown and was a member of St. Boniface Catholic Church and Kernel Nut Club in Germantown. He enjoyed fishing, gardening, and being a member of the F Troop Civil War Reenactments.

Funeral Mass of Christian Burial will be Monday, March 16, 2015 at 10:00 a.m. at St. Boniface Catholic Church in Germantown with Fr. James Buerster, Fr. Chuck Barthel, and Deacon Rich Bagby officiating.
According to his wishes, he will be cremated after the services and a private interment will be in St. Boniface Cemetery at a later date.

Visitation will be Sunday, March 15, 2015 from 2:00-6:00 p.m. and again on Monday, March 16, 2015 from 8:00-9:30 a.m. at the Moss Funeral Home in Germantown.

In lieu of flowers and gifts, memorials can be made to the Franciscan Sisters of Our Lady of Perpetual Help and will be received at the funeral home.